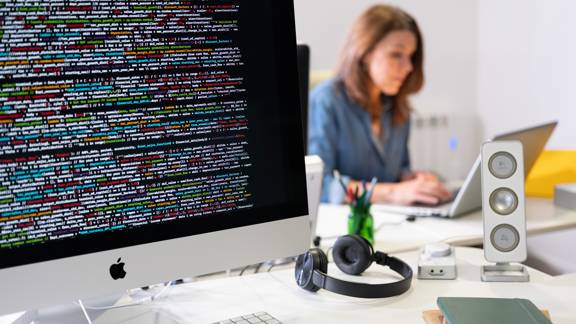 Thinking about taking your software career to the next level? Scotland is the perfect place to grow your expertise.
The software sector in Scotland
74,000 skilled people

are making their mark in the software sector in Scotland.

Over 9400 software companies

of all sizes and specialties are located across the country.

38% forecasted growth

by 2024, our digital technology sector goes from strength to strength.
Scotland is a great place to refresh your skills and build your career. There are many areas to choose from, like software development and IT services for digital agencies, telecommunications, banking and insurance, fintech, renewables, biotechnology, and games development. 
Scotland is known as a leading location for video game innovation. It's home to Rockstar North, creators of Grand Theft Auto –the biggest entertainment franchise of all time. 
Scotland's enduring success in software is built on a broader history of invention. If you can think outside the box, Scotland is for you. 
Your skills are in demand
Software development is going from strength to strength in Scotland. Our digital technology sector is forecast to grow by an impressive 38% by 2024, further improving the career landscape and driving employment. 
Around 11,200 digital companies call Scotland home. Our connected infrastructure and supportive ecosystem make it easy to experiment and explore new ways of working. Many industry-leading companies have a base here, from leading multinationals such as Amazon and JP Morgan, to home-grown trailblazers like Skyscanner and Waracle.
Software employers in Scotland
Scotland is home to large multinationals and home-grown innovators including:
How Scotland supports the software sector
When you work in Scotland, you're surrounded by many innovation centres and centres of excellence, each one working to accelerate technological advances. These include:
You can also build expert skills through flexible learning programmes. Collaboration between colleges, universities and industries through the Digital Skills Partnership enables you to keep updated of new developments.
Explore the Digital Skills Partnership opens in a new window  
Scotland's many networks, projects and events are a great way to keep up to date with what's new in the software and digital tech sphere These include:
Techscaler

opens in a new window

– a Scotland-wide programme for creating and scaling tech start-ups. It connects companies to experts and hosts collaboration spaces for the start-up community.
In 2019 Edinburgh was named UK's top city for start-ups by Expert Market. And it makes sense. The city has experienced a 536% increase in digital start-ups. It also attracts more foreign investment than any other tech cluster in the UK, outside London, meaning it's filled with opportunities in the software field.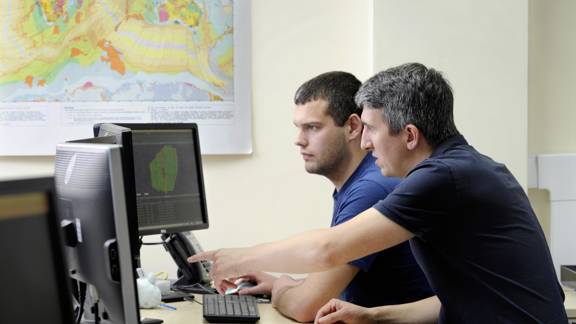 Advanced research and development
When it comes to research productivity and impact, Scotland is ranked in the top three in worldwide institutions.
Our culture of research, innovation, and creativity fosters collaboration between academia and the technology industry, opening opportunities for career starters and experts alike to deepen their knowledge and experience. 
Key networks and projects
Key networks and projects for Scotland's software and digital tech sectors include:
Quality of life
Scotland has lots to offer outside of work. 
 
Wherever you decide to work in Scotland, you'll discover welcoming communities, rich history and vibrant culture. Enjoy shorter commutes, world-class education, free healthcare, and plenty of green space on your doorstep. 
Building a career in Scotland comes at a lower cost of living than many other major locations.  You'll benefit from flexibility for hybrid and remote working while being fully supported by reliable digital connectivity. 
As one of the best-connected places in Europe, Scotland has six airports with daily direct flights to 150 destinations worldwide. We also have fast and frequent rail links to all parts of the UK.