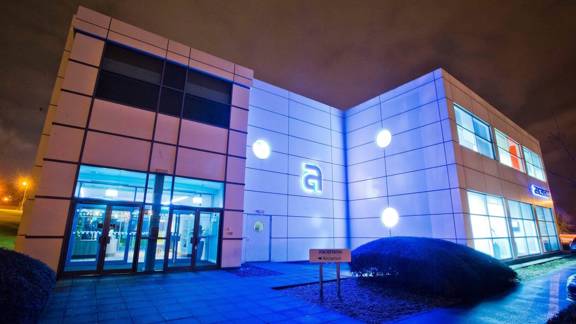 Ascensos provides customer service excellence from Scotland
Last updated: January 2022
A vision to digitally disrupt the outsourcing market has led to the rapid expansion of Scottish outsourcing firm, Ascensos. The company's success is further proof that Scotland is the place to be to do great things digitally. For access to data science talent, ongoing business support and technology partnerships to develop your global business services, think Scotland.
Founded in 2013, Scottish outsourcing firm Ascensos has experienced rapid growth to date exceeding its expectations. It now employs more than 3,000 staff across several countries, all coordinated from the firm's Motherwell headquarters in Scotland's central belt. Scotland's offering continues to be crucial in helping the firm achieve its goals – here's why.
Support for expansion
Entrepreneur and co-founder of Ascensos, John Devlin has significant experience in the global business services industry – he was among the team who successfully grew outsourcer beCogent to more than 3,000 employees before it was sold to French firm Teleperformance in 2010.
Looking for a new venture, John recognised that customers were increasingly comfortable using digital channels and social media and this had the opportunity to disrupt the market. Along with his co-founder, Dermot Jenkinson, they approached Scottish Enterprise, Scotland's national economic development agency, with this vision and, supported by a £1.8 million Regional Selective Assistance grant, Ascensos was formed.
Significant and rapid growth was always part of the firm's business plan and the grant was offered to help create up to 600 posts within three years.
In August 2021, the firm began its rollout of six new recruitment and training hubs in the UK that will create 500 jobs over the next 12 months. The first of these 'Ascensos Local' community hubs will be located in Stranraer, in the south west of Scotland.
John said: "Stranraer was top of the list of Scottish towns we wanted to invest in. It offers an amazing quality of life that dovetails perfectly with a working from home career." He explained: "As a company we also understand the importance of community. The community spirit in Stranraer is inspiring and it's something we very much want to be part of."
Focused on delivering excellent customer services, client firms such as B&Q, Aldi, Wickes and JD Sports asked the company to widen its product offering to include voice and video chat. This led to increased opportunities to grow the company. In recognition of its success, Ascensos has attained the Global Sourcing Association gold award for "Excellence in Customer Service".
Along this journey, the firm has been supported at each stage by Scottish Enterprise's Workplace Innovation Team in crucial areas including recruitment, leadership development and succession planning. John believes this ongoing relationship has been fundamental in helping him realise his vision for the firm. As he puts it: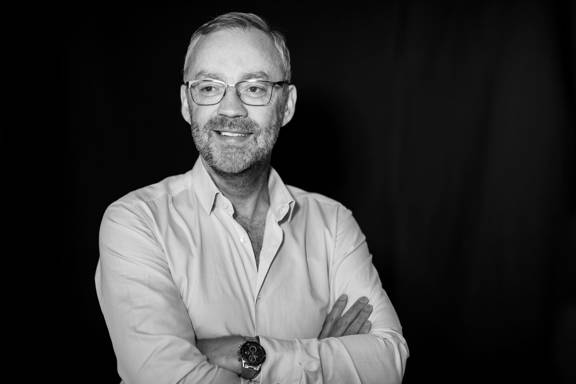 Access to top talent
The firm's continued growth would not have been possible without having access to a pipeline of highly skilled people – and Scotland has been able to deliver that talent to help the firm realise its ambition.
The firm has always been able to meet staff requirements and has now partnered with a local educational institution, New College Lanarkshire, to help tailor courses to provide the required skills. Once employed, the firm then invests heavily in talent development through its Talent SPA (Start-Progress-Advance) programme. This programme has successfully helped staff who started in entry-level roles take on management and leadership roles – all testament to the competitive skills offering in Scotland.
Seamless operations from multiple locations
Spotting an opportunity for international expansion and with our support, the firm has also recently opened facilities in Bucharest and Istanbul. Each location offers multi-lingual operations to customers in mainland Europe. The firm now aspires to expand further in South East Europe.
Supported by industry leading technology, all client data is stored via the Cloud with a central data centre in Scotland. This investment meant the firm was able to easily switch to a home-working model in response to Covid-19. Operationally, this additional capacity also allows Ascensos to flex contract delivery between the various operations seamlessly and share clients between operations.
Technology partnerships
The firm has always been innovative and, looking to the future, it will continue to invest in developing technology to improve customer experience.
The firm already successfully employs robotic process automation (RPA) and artificial intelligence (AI) as part of its hybrid model for customer interaction. It sees great potential in expanding these technologies, partnering with other Scottish institutions including the University of Strathclyde's expertise in data science and supported by the UK Government's Knowledge Transfer Partnership, which facilitates the application of technology into firms.
Ascensos sees great potential from more partnership working with other institutions within the excellent innovation ecosystem in Scotland and Scottish Enterprise will support the firm as it continues to grow.
More about Ascensos outsourcing services opens in a new window  
You might also be interested in
Global business services in Scotland

We can connect you to skilled workers and leading providers of back-office or in-house functions, right here in Scotland.

Scotland's FDI successes

Global companies from across a broad range of sectors are choosing to invest and grow their operations in Scotland – here's why.

Software and IT

Setting up your software and IT business in Scotland gives you access to a dynamic and supportive ecosystem including best tech talent and creative minds.
Get regular updates from us about the companies who choose to do business here.
Want to hear more about the experience of Ascensos?
Find out how Scotland could be an ideal location for your customer service outsourcing or software and IT business.