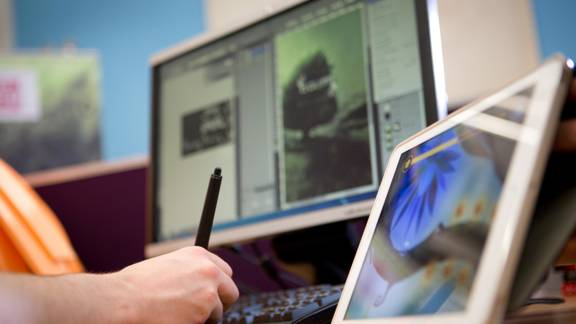 Creative and games companies in Scotland
Looking for world-class talent? Find Scottish production companies and games developers to take your creative project to the next level.
Did you know?
We've been at the vanguard of video gaming innovation for over 25 years. Did you know the biggest entertainment franchise of all time, Grand Theft Auto, was born in Scotland?
A growing sector

The Scottish video games industry grew by 26% between April 2020 and December 2021* – beating the rest of the UK.

The very best tech

Scottish companies are at the forefront of the latest tech innovations for the creative industries.

Educational excellence

Abertay University in Dundee has ranked as the number-one university in Europe for video games degrees for the last seven years.
Take your games up a level

Creativity, expertise and tech innovation: a winning combination

In a world facing new and greater challenges every year, the escapism of gaming is more popular now than ever before. With this increased popularity, though, comes the demand for bigger, better gaming experiences.

With an abundance of talent, tech expertise and end-to-end production capabilities, Scottish companies have everything you need to create games that don't just meet the growing demand but exceed expectations.
Benefits of buying gaming solutions from Scotland
Competitive costs
Scotland is a high-value location, meaning games development can be carried out here at a lower cost than many other EU and UK locations. This is just one of the reasons why Scotland has already attracted global names and talent, such as the founders of Outplay Entertainment, co-developers of Angry Birds POP.
Skills and talent
Scotland's universities are renowned for producing a steady stream of world-class talent and creative industries graduates are no exception. They are tech-savvy, collaborative and benefit from established connections with industry. It's this outstanding academic and industry collaboration that gives Scottish talent the ability to continually develop new solutions and products.
Tech
Scottish companies are at the forefront of the latest tech innovations for the creative industries. Scotland is home to InGAME, an £11.5 million Research and Development centre driving process, technology and production innovation across games and media.
Successful games companies in Scotland
Rockstar North
Award-winning Edinburgh-based video game development company Rockstar North opens in a new window is one of Scotland's most successful creative companies. A pre-eminent games developer worldwide, Rockstar North is home to the ground-breaking Grand Theft Auto Series. They work with highly skilled game developers to produce some of the most successful and critically acclaimed video games in the world.
Blazing Griffin
Blazing Griffin opens in a new window is a Glasgow-based company with capabilities spanning video game development, film and TV development and production and post-production services. What began as a merger of three startups in 2015 has grown to become a BAFTA-winning company working on globally successful content.
Krotos
Krotos opens in a new window is the Edinburgh-based company behind the award-winning Dehumaniser, Reformer, Weaponiser, Igniter and Concept product range. Their software allows for ease of sound performance and customisation, saving hours of editing time. It has become industry-standard across audio post-production and games, with credits in a growing list of major Hollywood and AAA game titles including Call of Duty, Stranger Things, Game of Thrones, the Lion King, Avengers, Captain Marvel and Star Trek.
Find Scottish game development talent
Explore these trade directories and industry bodies: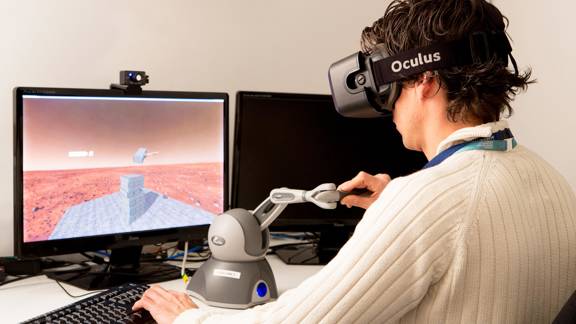 How we can help
Are you looking for talented games developers? Do you have a potential creative project in mind? We'll help you make the right connections to support your needs.