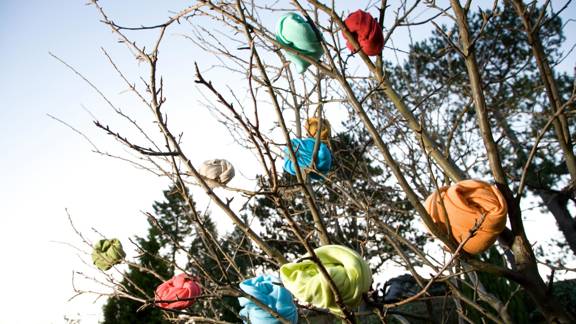 Fashion and accessories companies in Scotland
Looking for world-renowned design, quality and craftsmanship? Find fashion and accessories companies in Scotland.
Did you know?
From the historic kilt to the contemporary catwalk, Scotland's unique style has been influencing the world of fashion for centuries.
Iconic design

Scotland's unique style is globally recognised.

Unrivalled quality

Scottish companies supply top fashion houses across the world.

Craftsmanship

Centuries of expertise and care are woven into every fibre.
Scottish companies are weaving sustainability into style

The fashion and accessories industry is facing a new challenge. It's no longer simply about producing beautiful, functional fashion. It's about doing so sustainably, without damaging the planet in the name of style.

Scotland's fashion and accessories companies are building sustainability into their products and processes. Using their expertise and innovative spirit, Scottish companies are developing solutions without compromising on the quality or craftsmanship that is expected from this industry.

 
Benefits of buying fashion and accessories from Scotland
Quality and craftsmanship
Scottish textiles such as cashmere and tweed are considered to be among the finest in the world. Throughout Scotland's value supply chain, you'll find true authentic businesses committed to craftsmanship, combining centuries of knowledge with the art of the personal touch. In Scotland, quality comes first.
Innovation and design
Scotland is known across the globe for our unrivalled creativity and innovation. By trading with Scottish suppliers, you will have access to the newest, most innovative products. Our companies are creating exciting new products that bring together Scottish design excellence with the finest materials sourced from across the globe.
Collaboration
Scottish companies are willing and trusted partners. Global brands such as Chanel, Burberry and Vivienne Westwood have been collaborating with Scottish companies for decades. New exciting collaborations with retailers, fashion designers and international brands are emerging all the time. 
Environmentally conscious
By choosing to buy from Scotland, you are supporting sustainable manufacturing processes, and this will hit the note with your own customers. With consumers across the world increasingly conscious of where their clothes come from, it's no longer enough for companies to simply produce beautiful, functional fashion. Scottish companies are focused on evaluating their supply chains and sourcing sustainable fabrics and materials without compromising on quality or craftsmanship.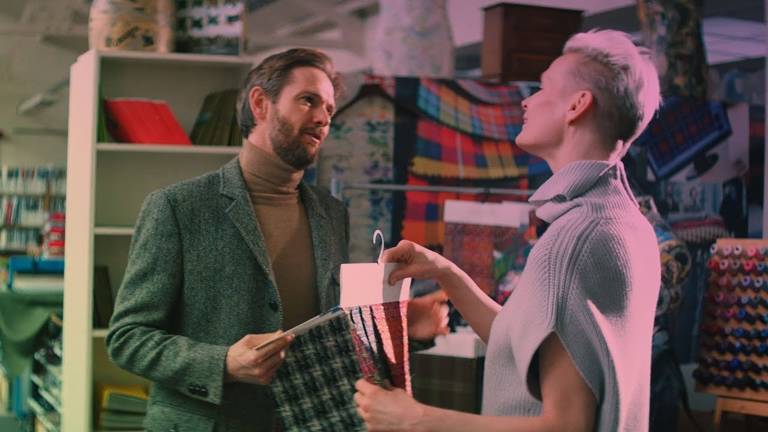 Successful Scottish fashion and accessories companies
Johnstons of Elgin
Alexander Johnston founded Johnstons of Elgin opens in a new window in 1797 and the family-run business quickly became a leader in the wool industry, pioneering the weaving of vicuña and cashmere in Scotland. The label expanded into knitwear in the 1970s and today Johnstons of Elgin continues to be driven by tradition, staying true to its rich heritage. The company uses the world's finest fibres, creating unique designs using cutting-edge technology.
Prickly Thistle
Sustainable clothing brand Prickly Thistle opens in a new window specialises in "clothes made by womxn for womxn". Founded in 2018, the company has revived the traditional art of tartan weaving at their mill in the Highlands of Scotland. Championing ethics on every level, their zero-waste, transparent approach to textile and garment production led to them becoming the first B Corp Certified mill in the UK in 2021. All their products are made from 100% natural fibres that are low maintenance, versatile and designed to last - and can even be recycled when they're past the point of repair.
Strathberry
Strathberry opens in a new window is an Edinburgh-based and internationally renowned luxury leather goods brand, founded in 2013 by husband-and-wife team Guy and Leeanne Hundleby. They create unique luxury pieces handcrafted using the finest quality Spanish leather. The brand is now stocked in numerous retailers worldwide and has standalone stores in Edinburgh and London.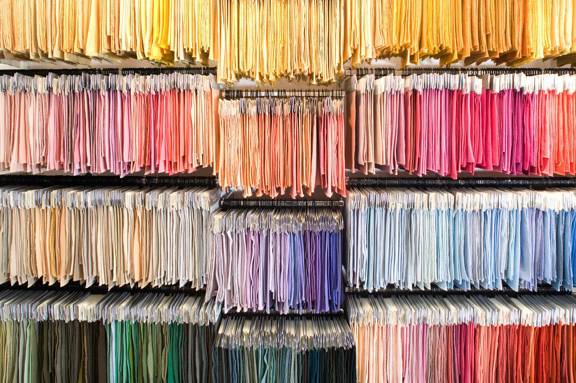 How can we help?
Need help sourcing a supplier? From manufacturers to designers, we can put you in touch with the right people.