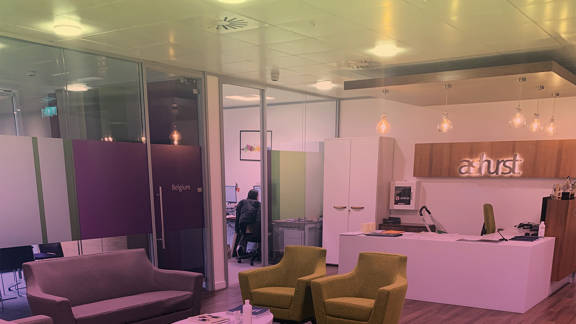 Ashurst global law firm raises the bar for service delivery from Scotland
Last updated: October 2020
Since opening its Global Centre of Excellence in August 2013, progressive global law firm Ashurst has found that Glasgow is the perfect location to expand its full range of business-critical functions. The firm is benefiting from the city's high calibre graduates to help transform how it delivers its legal services to its clients across the globe.
A strategy to transform service delivery
Ashurst's Glasgow centre has quickly become a core part of the firm's global operations, contributing to both service excellence, new revenues and profitability. From its initial ambition to grow from eight employees up to 150 colleagues in its first two years of operation, the firm now employs well over 400 staff. 
In 2013, Ashurst, which employs over 3,000 staff in 28 offices across 15 countries, recognised that the legal services sector lagged other industries in how business critical services were delivered, including IT, finance, human resources and risk.
The firm saw that other industries had benefited from the consolidation of these services and a clear focus on process improvement. It wanted to replicate this success, together with the application of new technologies, to provide increased efficiencies to clients while continuing to provide high value legal advice. It therefore sought to create a Centre of Excellence as part of a clear strategic commitment to transformation in delivery in both legal services and business services.
Glasgow top for skills, property and support
In choosing a location for the centre, the firm had to be confident that all skills needs could be met, but also that there could be ongoing support from the public sector which would help the firm realise its ambitions.
Following a thorough review of competitor locations and being assured of the skills and property offering, Ashurst chose Glasgow. The public sector demonstrated its commitment to the investment with support of £2.4 million from Scottish Enterprise (Scotland's national economic development agency) directly linked to the creation of new roles.
'Glasgow has significantly exceeded our expectations'
A core element of the vision for the Glasgow centre was to provide "legal excellence with efficient delivery," said Mike Polson, Partner and Head of Advance Delivery at Ashurst. "The global contribution from Glasgow has significantly exceeded Ashurst's high expectations," added Mike, with Glasgow now the transformation engine room for service delivery and will continue to attract more complex functions as the firm's transformation continues.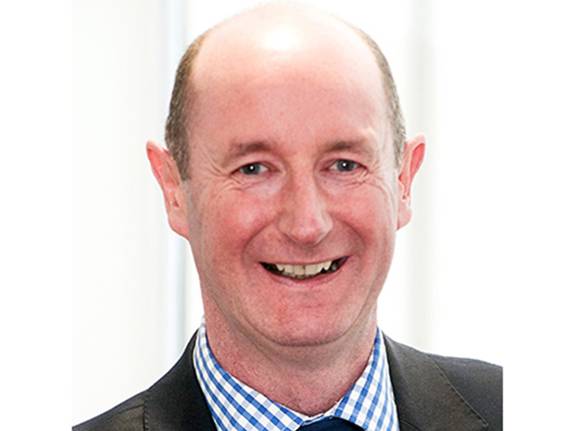 Innovative approach to legal services
It would perhaps have been easier for Ashurst to focus simply on shorter term efficiency and cost savings, but instead Glasgow is now at the centre of a markedly different means of delivery of legal services – one which aligns with the demand from clients for innovation and efficiency to provide higher value service at competitive rates.
Critical to Ashurst Glasgow's success has been the ability to recruit and subsequently develop staff to be able to take on greater responsibilities and handle increased complexity.
The scale of Ashurst's operation in Glasgow has allowed staff to gain experience of different business areas and offer career progression to motivated, ambitious and talented individuals. This has also included significant participation in programmes run by local partners including Scottish Enterprise's Business Improvement Academy  opens in a new window and close collaboration with several Scottish universities – an important pipeline of talent for the firm.
Investing in skills and future talent
The commitment to staff development at Ashurst Glasgow has seen staff move into leadership roles, locally and globally since 2013, including regular client engagement to demonstrate the offering – a far cry from a traditional back-office centre and testament to the talent available to investors in Scotland.
At entry level, this ethos of staff development is also demonstrated in the firm's successful commitment to apprenticeships, recruiting young people to ensure that the firm's future talent needs are met.
The future for Ashurst in Scotland looks bright. It has adjusted well to the Covid-19 pandemic maintaining productivity while continually innovating to improve its delivery model to clients. Scottish Enterprise will continue to be a valued partner in supporting the firm's ambitions.
More about Ashurst's global business services in Glasgow opens in a new window  
You might also be interested in
Global business services in Scotland

We can connect you to skilled workers and leading providers of back-office or in-house functions, right here in Scotland. 

Scotland's FDI successes

Global companies from across a broad range of sectors are choosing to invest and grow their operations in Scotland - here's why.

Our people, skills and recruitment

Companies working in Scotland benefit from our exceptionally talented workforce. From traditional industries to the latest in digital and tech, we can match the right skills to your needs.
Get regular updates from us about the companies who choose to do business here.
We're here to help
If you'd like to hear more about the experience of Ashurst and how Scotland could be an ideal location for your business.