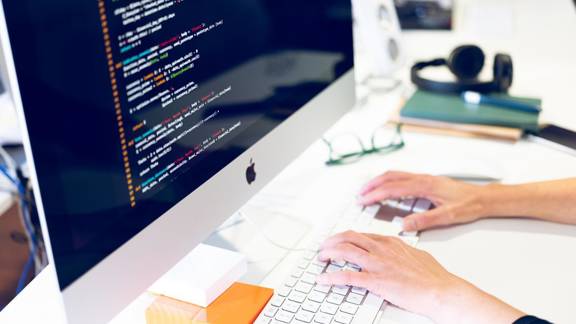 Fintech companies in Scotland
If you're looking to expand your data capabilities, elevate your offering or improve your services with the newest tech, Scottish fintech companies can help.
Did you know?
With solutions across open finance, regtech, payments, ESG and crypto, supported by world-class expertise, Scottish fintech companies can help you transform your customer-facing and back office operations.
2000+ financial businesses

Scotland is one of Europe's leading financial centres, and the largest in the UK outside of London.

200+ fintech companies

Scotland's fintech cluster is always growing and developing innovative financial solutions.

300 years of expertise

Scotland has been leading the way in financial innovation for centuries.
Endless opportunities in fintech

A vibrant, capable community ready for collaboration

Scotland's fintech capabilities are founded in strong data-driven expertise, with real strength across open finance, payments, ESG, regulation and cyber solutions. It's built on centuries of financial acumen, and led by some of the world's leading experts in the fields of data, cyber security, artificial intelligence (AI), machine learning and blockchain.

Whether you're a well-established financial institution or a digital challenger brand, the companies in Scotland's fintech cluster can help fuel your transformation and growth.
Benefits of buying fintech solutions from Scotland
World-class fintech community
Scotland is home to over 200 fintech companies with both breadth and depth of technological capabilities. From data research and management services to AI initiatives and global aspirations in cyber security, the tech environment in Scotland is one of innovation and opportunity.
Knowledge and expertise
Industry, academia, and business collaborate efficiently with each other in Scotland, encouraging the very best environment for research and development. Scotland is home to three universities in the global top 200. A concentration that both produces talent and attracts it from around the world.
Scotland has leading experts in a wide range of fields including data, cyber security, artificial intelligence, machine learning and blockchain. They can help your business make the most of new and existing tech.
Ground-breaking R&D
The Smart Data Foundry at the University of Edinburgh has secured £55 million funding to develop financial technology. The university will partner with the Financial Data and Technology Association (FDATA), FinTech Scotland and draw on expertise from academia, financial services and fintech businesses.
Fintech Scotland also launched the FinTech Research & Innovation Roadmap 2022-31, an industry-led strategy across four priority themes; open finance data, climate finance, payments and transactions and financial regulation.
Successful Scottish fintech companies
The ID Co
Open banking has become a real game changer for the industry. Scottish fintech startup, The ID Co opens in a new window provides online identity verification, proofing and strong authentication service that enables people and businesses to transact in digital environments.
Its consumer product, DirectID (originally miiCard), offers individuals a secure, easy and effective way to prove who they are online. The company is now ready to expand its business with banks and customers in every part of the world.
Modulr
Modulr opens in a new window is a new digital payment service, that can replace a standard business bank account for payments. The platform supports smooth payment flows whilst embedding and enabling the development of new payment products and services.
Soar
Soar opens in a new window  provides financial technology solutions that address ethical finance sector needs. It supports the needs of communities by helping to support credit unions, building societies and responsible lenders by giving them access to innovative technology. 
Encompass
Encompass opens in a new window  is a platform for automating corporate KYC due dilligence. It can source information from large volumes of data and quickly generate a visual presentation for review. Its technology can also help with things like reducing customer onboarding times or back book batch remediations.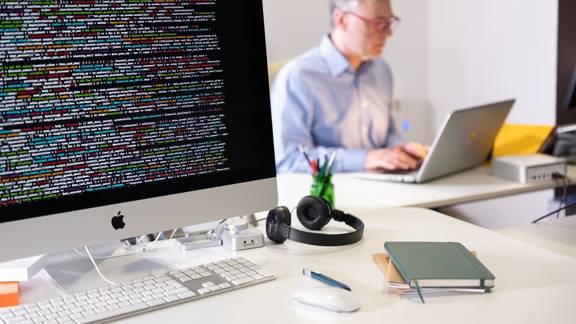 Got a question?
Whether you're looking for the right suppliers or have a potential fintech project in mind, we'll help you make the right connections to support your needs.