Subsea engineering companies
Need tech solutions for your subsea project? Find subsea engineering suppliers and expertise in Scotland to meet your needs.
Did you know?
Scotland is combining its subsea engineering track record and reputation as a global partner with a bold vision for a net zero future. Let's all work, live and play in a cleaner world.
50% of subsea output

is exported around the world.

£7.5 billion in revenue

generated by Scottish subsea companies.

700 subsea companies
Scotland's history in subsea engineering
Few can claim a history of subsea, oil and gas innovation as broad, well-developed and as intrinsic to the energy revolution as Scotland. Consider Christmas Tree Well Heads, Remote Operated Vehicles (ROVs) and the increase in efficiency and safety. Scotland's industry-transforming subsea products and services are taking energy production to the next level — and beyond.
Scotland has built its world-class reputation on compliance, integrity and quality. Not only does Scotland have the infrastructure and underwater capabilities to lead the energy industry toward renewable alternatives, companies are dedicated to customer success too.
Every day, Scottish companies help customers navigate climate-related risks. They can unlock the many energy transition opportunities that will radically transform how we power our homes, industries and transport networks.
With over 700 supply chain businesses, including those in Tier 1 and Tier 2 categories – the most essential vendors in any energy supply chain – Scotland is brimming with top-notch resources. It offers smarter, cleaner, technically ready resources to support a diverse range of subsea projects.
New depths
Scottish tech firms and research centres are pioneers in the use of artificial intelligence (AI), machine learning, sensors and autonomous robots to solve underwater challenges in offshore industries.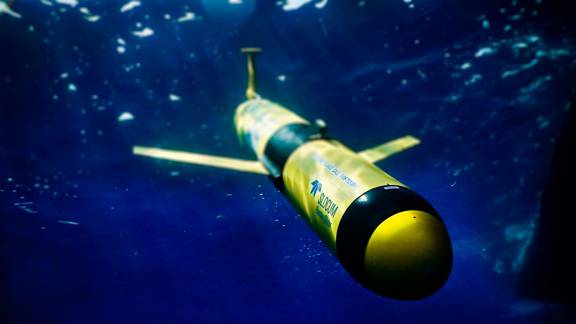 Benefits of buying subsea solutions from Scotland
Quality and reliability
Scotland's success as a global leader in subsea and low carbon energy is rooted in our legacy of innovation, safety and trust as well as the values that define who we are. Every day, Scotland is winning new work. Major international partners from Abu Dhabi, Brazil, USA, Africa and the Mediterranean, engage Scottish firms because they share the same values for safety, excellence and efficiency.
Expertise and partnership
Scotland's subsea industry has built a world-leading reputation for underwater expertise, an outstanding work ethic and a customer-first attitude. Access to the Scottish Government, their associated agencies, and academic institutions and trade bodies support the growth of the markets that energy businesses thrive in.
This means having a voice on key policy issues affecting the industry. When you partner with Scotland, you benefit from a supply chain of over 2000 energy and engineering businesses that are stable, well-funded and responsive.
Innovation and enablers
Over 50% of Scotland's subsea output is exported around the world. Here's why — energy is in our DNA. Scotland's subsea businesses have a passion to innovate. And it is fuelled by industry-leading practices, the latest digital and automated processes and a determination to meet the UK's government's ambitious goal to reduce carbon emissions by 68% by 2030.
Value for money
More than ever, Scottish businesses are focused on delivering better, safer and more cost-efficient, higher quality outcomes for global customers. They understand that value for money is essential. That's why there is a real commitment to research and the development of cutting edge technologies that help to drive down costs while delivering maximum value for money.
Successful Scottish subsea exporters
Xodus
Xodus opens in a new window is a global energy consultancy based in Aberdeen. Bringing together a diverse array of talent, it provides energy engineering solutions, support and expertise for businesses with a focus on accelerating the transition to net zero. 
Verlume Ltd
Verlume Ltd opens in a new window offers two main areas of technology: energy storage and remote power generation. Its products are already fully funded, developed and market ready.
Rotech Subsea
Aberdeen-based Rotech Subsea opens in a new window develops and operates mass flow and controlled flow excavation technology. It constantly innovates its range of products to increase power and functionality. Rotech Subsea systems are ideally suited for trenching and excavation.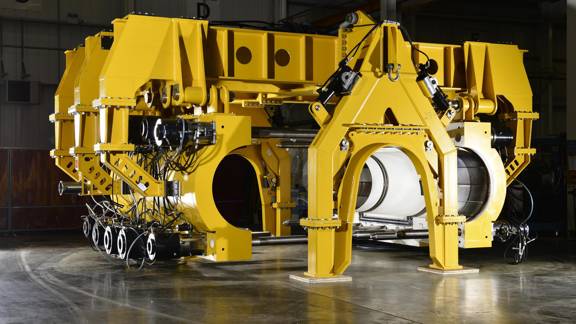 How we can help
Whether you're looking for the right suppliers or have a potential subsea project in mind, we'll help you make the right connections to support your needs.