ILI Battery Storage is selling a portfolio of 29 battery storage development projects at various locations across Scotland. The portfolio has a capacity of up to 2.45GW, with overall development capital expenditure of around £1.1 billion.
Formed in 2004 to promote eco-friendly developments, the Intelligent Land Investments (ILI) Group operates across the energy storage, renewable energy and residential development markets, creating value for investors in all three sectors.
As part of the ILI Group, ILI Energy Storage plc was set up in 2015 with a core focus to develop 2.5GW of pumped-storage hydro and ILI Battery Storage was the company set up to deliver the battery storage project portfolio.  Both are owned by ILI Group.
The company is developing a portfolio of 29 battery storage development projects across Scotland, offered for sale as individual projects or on a portfolio basis.
Overall, the portfolio has the capacity of up to 2.45GW and development capital expenditure of around £1.1billion.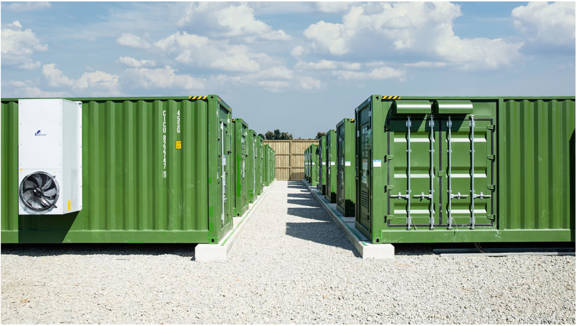 Clean energy and circular economy

29 individual battery storage projects

Located across Scotland
Exciting new battery storage development project opportunities are being offered across Scotland by ILI Energy Storage plc (part of the Intelligent Land Investment Group plc).
Battery storage projects provide a new asset class for investors focused on low carbon infrastructure. It's a market that will see significant growth over the coming years, with National Grid predicting that over 40GW of storage could be required by 2050.
Battery storage systems are emerging as one of the primary solutions to effectively integrate high shares of intermittent renewables energy in power systems worldwide.
Electricity storage solutions are also being deployed to provide essential support services to electricity grids, such as demand management and frequency response.
In response to the growing demand for battery storage projects in the UK, ILI has to date identified and secured several high-quality locations throughout Scotland to develop a portfolio of battery storage development projects.
ILI's portfolio will be made up of 29 storage projects with the required development rights and permits. In total, some 2.45GW of capacity is being developed, which provides an opportunity for an investor or developer to build out and ultimately operate a portfolio of assets.
The target market for each project's electricity output is the UK transmission and distribution grid. The projects typically take the form of flexible trading or ancillary service contracts to support the grid through voltage support, frequency regulation and spinning reserves.
Battery storage projects use proven battery technology to store electricity during periods of low demand and when the power price is comparatively low, and to release (discharge) electricity when it's commercially viable to do so, during periods of higher demand when the power price is comparatively high.
This pricing deferential typically represents one forms of revenue for the owner of the storage asset, after relevant costs have been allowed for.
From a strategic perspective, significant improvements to energy storage capacity will play an important role in helping to balance Scotland's expanding renewable energy resources. It will also be a critical step in helping Scotland to meet its net zero commitments by 2045.
Scotland-wide development projects
Development rights to each individual project within the portfolio will include:
Planning consent
Site lease agreements
Grid connection
Other subsidiary development permits
The current status of the portfolio development rights is as follows:
Planning
Eleven sites already have planning consent in place
Five sites are in planning
Proposal of Application Notices (PAN) have been submitted on a further eight sites
Three sites are in pre-planning assessment
Grid connections
18 sites have grid offers accepted
Nine are in assessment or negotiation with DNO (SP or SSE) or National Grid
Two are being prepared for assessment with DNO (SP or SSE) or National Grid
Site lease
All site exclusivity arrangements are in place, with leases either agreed or in negotiation
The projects are spread across Scotland in the Highlands, Aberdeenshire. Aberdeen City, Perth & Kinross, West Lothian, East Ayrshire, Argyll & Bute, Angus, North Lanarkshire, South Lanarkshire, West Dunbartonshire, Moray, Borders, Dumfries & Galloway, Falkirk, and Fife.
Investment opportunity and forecast growth
ILI Energy Storage plc is selling a portfolio of development rights to develop 29 separate battery storage projects across Scotland. Investors could purchase the entire portfolio or a portion thereof, as sites become ready for development.
The total capital expenditure (capex) required to develop the entire portfolio is around £1.1 billion. Each site has been designed with capacity to deliver between 49.9MW and 200MW.
Purchase consideration will be paid in cash upon financial close. The capital required to develop the portfolio projects will typically be funded through a combination of debt and equity.
Upon purchase of the portfolio, or a part thereof, the investor or developer will need to make their own arrangement for construction and technology deployment, operation, maintenance, and revenue generation agreements. ILI will support the investor or developer throughout this phase.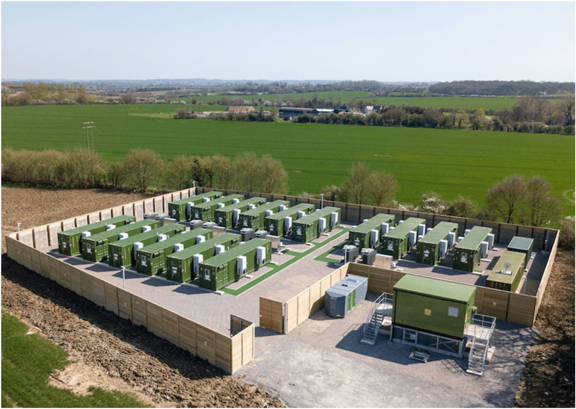 Alignment to the United Nation's Sustainable Development Goals
The Green Investment Portfolio support the UN's Sustainable Development Goals.  The projects in the portfolio support the goals below:
Want to find out more about UK commercial property and investment opportunities?
Disclaimer
Whereas every effort has been made to ensure that the information in these pages is accurate, Scottish Enterprise and Scottish Development International does not accept any liability for errors, omissions or misleading statements. And no warranty is given, or responsibility accepted as to the standing of any individual, firm, company or other organisation mentioned. Investors will need to undertake their own due diligence in conjunction with individual project promoters/sponsors in relation to the detailed project investment opportunities presented.