Why Modulr chose Edinburgh to expand its fintech operations
03 Aug 2020 • 8 minute read
Data skills and talent, cost savings and a supportive ecosystem are top reasons why Edinburgh is a powerhouse for fintechs

Access to data skills and talent, cost savings and a supportive fintech ecosystem are just some of the top reasons why Edinburgh is a powerhouse for growing fintechs, explains Modulr's Chris Brooks.
Chris Brooks, Chief Financial Officer of Modulr, appreciates well from experience the many benefits of being part of Edinburgh's thriving fintech scene.
We caught up with Chris to hear more about the company's journey, the decision behind its move to Edinburgh and how it's overcome challenges in scaling the business.
"Before joining Modulr, I worked for a global technology company who, like Modulr is headquartered in London and also made the decision to open operations and grow in Edinburgh.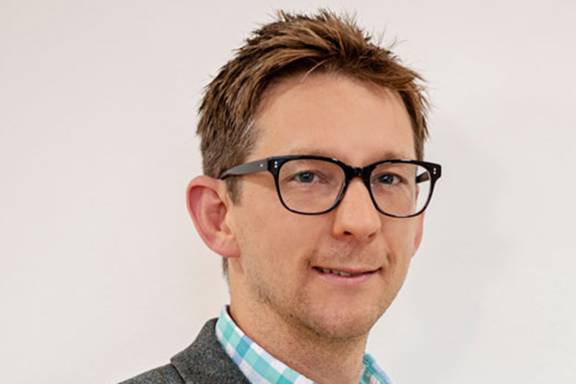 "Modulr was founded in London in 2016. The company's leadership team, board and investors were all based in London at that time. But as the company grew so did the challenges in London.
"We were a relatively small fish in a big pond, so attracting and retaining talent was difficult; real estate was very expensive; and getting support from the ecosystem in London was difficult in terms of standing out.
"As we started to grow, we were successful in getting funding to support our growth journey. We then had to make a strategic decision on where to invest in our staff and services. We looked at lots of different options and decided on Edinburgh.
"I joined Modulr in 2018, when there were just 18 people in Edinburgh. The company has since accelerated its growth and now employs 200 people, 120 of which are based in Edinburgh, almost double the headcount of our London office.
Finding a gap in the fintech market
"Modulr saw a market opportunity to bring digital standards into business payments. Modulr's platform enables end-to-end payments and can essentially do everything that a bank does on the payments side of banking.
"The company is plugged into a growing network of UK, European and global payment rails, such as Bacs, CHAPS, SEPA, Direct Debit, VISA, Mastercard and Swift, which enables its customers, through a single API (application programme interface), to automate payment flows, embed payments into their own customer experiences and launch payment services 'out of the box'.
"This allows customers to build new payment products and services through one API without the need for all the wraparound regulatory, technological and compliance requirements that come with that.
So, why Edinburgh?
"There are many reasons Edinburgh was chosen as our home outside of London. Firstly, it has a skilled workforce and that's where most of our challenges in terms of scaling the business in London came from.
"In 2019, Modulr was awarded a £10 million grant from the RBS Alternative Remedies Package, an SME banking innovation fund, to turbocharge our accounting and SME vertical. As part of our funding commitment, we committed to place the majority of that investment in Scotland and create an additional 60 skilled jobs into Edinburgh.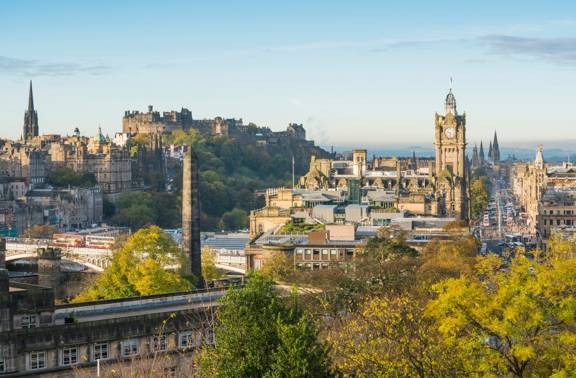 London shopfront, Edinburgh powered
"One additional benefit is not only the customer base here in Edinburgh, but the sales teams that you can build out in Scotland to service not only the local client base, but also wider afield – it's been fantastic.
"Part of that was because of the great universities we've got here in Scotland. Opening operations in Edinburgh puts you in closer proximity to that next generation of talent.
"We work very closely with universities in Edinburgh, Glasgow, Dundee, Aberdeen and St Andrews, primarily to try and build out recruitment of software development and data science skills. With their support we recently went through a hugely successful graduate software development programme recruitment event.
Recruitment success and gender diversity
"We were looking to recruit about eight roles on the graduate programme. We had more than 200 applicants, well-matched to those roles. On the back of that we managed to recruit around a dozen people. We were not only amazed by the enthusiasm and feedback we got from all the applicants, excited to get into the fintech industry here in Edinburgh, but also the gender diversity that came through the applicant pool.
"We ended up recruiting about three quarters female into the software development programme, which was fantastic in terms of building out the gender diversity not only for Modulr but also the industry.
Challenges in scaling the business
"It's a fantastic talent market in Edinburgh, but it's competitive. It's a small community and that comes with its benefits, but also its own challenges with a lot of businesses competing for that talent.
"There are a lot people, particularly in the software development area, who want to come in on a contractor basis rather than on permanent staff. So, trying to get people in on a permanent basis and retaining them has been a challenge.
"That helped us focus our efforts on our employee proposition, creating permanent roles to comply with our grant requirements and building staff retention through being a great place to work, such as:
Workplace setting
Staff engagement
Culture and benefits package
Continuous learning
Flexible working
Modulr's split locations, one team approach
"Managing split locations while growing quickly is becoming the norm across many organisations, particularly as they adapt to new ways of working post-Covid-19, with many now working remotely.
"Some of the challenges facing our teams, with the 330 miles distance between our London and Edinburgh offices include:
Maintaining efficiency of delivery
Preserving values and vision
Communication and having the technology to support that
Maintaining a 'one team' approach as we grow
Travel costs
"Some of my tips for managing distance with split locations and growing the business include having:
Solid governance with clearly established processes and procedures in place, enabling controlled delegated decision-making throughout the organisation
Defined communication channels, meeting and reporting cadence
The right technology in place
Agility and ability to operate efficiently
Clearly defined values and vision
Strong leadership
Scotland's supportive fintech eco system
"The universities and The Data Lab have been fantastically supportive to help set up the strategic direction of the organisation where we use data and business intelligence tools to drive our decision-making.
The bridge to connect you to Scottish fintech companies
"Edinburgh's fintech ecosystem is well-connected – a community that is "large enough to matter, small enough to care."
"FinTech Scotland opens in a new window is Scotland's fintech shop window – an open and inclusive network to learn from each other. It not only supports and builds the fintech community in Scotland but also extends a warm welcome to global partners to work with or benefit from the solutions developed by its members. There are no barriers to access, simply get in touch direct.
"There's a breadth of other industry sectors working with fintech through ScotlandIS and Scotland's universities including health tech, space tech, quantum computing and cyber security.
"There's also been the fantastic support among Scotland's professional services network such as law firms, accountancy firms, tax advisers and R&D specialists. What Scotland has is real expertise in the area of scaling businesses, both in technology and fintech.
"As with many businesses scaling up, we faced challenges around how do we operate more efficiently or how do we overcome bottlenecks? So, it's great to pick up the phone to other companies, like Skyscanner, who've been there and tackled similar challenges. They're more than happy to share their learnings and offer guidance. Having that wealth of expertise out there and that sounding board has just been invaluable.
"Economics was also front of mind when making the decision to move to Scotland. Staffing, real estate and accessing professional services are more expensive in London. There are economic benefits to opening in Scotland – Edinburgh is certainly more economically efficient than London, and with all the other benefits it's certainly good value for money."
Modulr website opens in a new window  
Modulr receives investment from PayPal Ventures
In November 2020, Modulr secured a £9 million investment from PayPal Ventures to develop additional products, grow its team and expand its customer base.
The global payments market is considered to be worth $2 trillion*, with the business payments market nearly five times as large as the consumer payments market.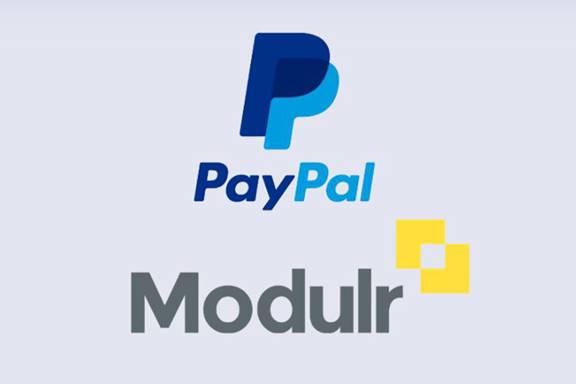 You might also be interested in
Data skills to match your needs

Scotland provides easy access to a growing talent pool of data science skills that make it the location of choice for tech companies looking to set up and grow.

Scotland's fintech excellence

With around 150 tech companies, Scotland is home to a wealth of expertise from cyber security, artificial intelligence and platforms to blockchain, personal finance and regtech.

Financial services and fintech

Scotland is one of Europe's leading financial centres and is internationally recognised as the UK's largest outside London.
We're here to help
Whether you're looking to locate your digital, data or technology business in Scotland or need help finding suppliers to work with.