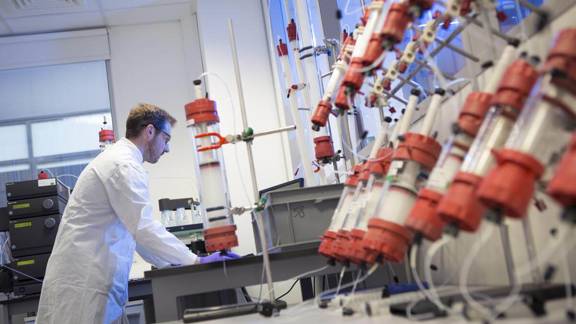 Chemical sciences and industrial biotechnology
You might also be interested in
A global renewables business

Professor Martin Tangney OBE, Founder and President of Celtic Renewables, explains how the company has expanded beyond its original vision and is now positioned to reach markets all over the world.

5th industrial revolution

Wind, sea and the right chemistry... why Scotland is poised to play a significant role in Europe's sustainable energy production to help tackle climate change.

Our talent pool

Scotland has the people and skills to support your business. We've got experienced professionals, new graduates from top universities, and skills covering everything from traditional industries to the latest in data, tech and science.
If you have any questions or want to talk with one of our advisers, we're always ready to help.