Celtic Renewables is turning whisky by-products into a global renewables business
24 Mar 2021 • 5 minute read
Learn how Scottish biotech, Celtic Renewables, is repurposing whisky by-products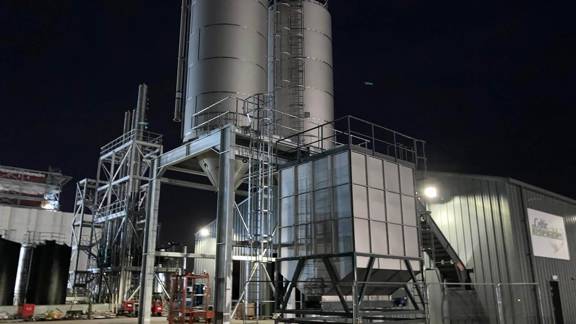 The Scottish biotech's versatile low-carbon technology has applications in many industries, allowing the company to grow a business of scale in Scotland while promoting a greener, circular economy worldwide.
Scotland has built a worldwide reputation for technological innovation, but perhaps the key to this success is our skill in taking research and transforming it into real-world applications with exciting business potential.
Celtic Renewables is an example of a Scottish biotech company with roots in research and development, which is using its patented technology to improve resource efficiency across multiple industries by creating high-value products from organic waste materials.
Professor Martin Tangney OBE, Founder and President of Celtic Renewables, explains how the company has expanded beyond its original vision and is now positioned to reach markets all over the world.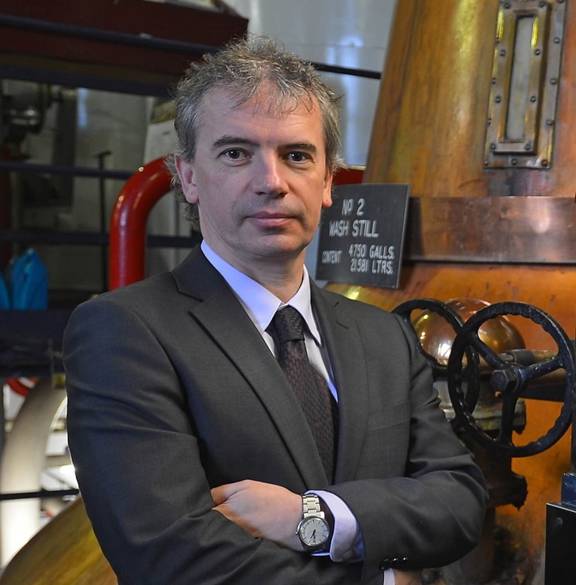 Renewable chemicals and biofuels from new biotech processes
Based in Scotland, Celtic Renewables is a biotechnology company that specialises in developing local solutions with wider global impacts.
Essentially, we have revived a century-old fermentation process that lets us take low-value wastes and residues from various industries and transform them into high-value renewable chemicals and sustainable biofuels. Not only does this reduce waste and cut the cost of disposal for businesses, but it plays a part in building a greener, circular economy for Scotland and the world.
Research into sustainable biofuels
Celtic Renewables has its roots in research to find sustainable alternatives to fossil fuels. I set up the Biofuel Research Centre at Edinburgh Napier University in 2007 to conduct research in this area, inspired by biofuel pioneer David Ramey's 10,000 mile journey across the USA in a car fuelled by biobutanol.
I knew that the whisky distillation process produces huge quantities of organic by-products – namely barley residues called draff, and leftover liquid in the stills called pot ale. These are of very low value to industry and create a problem in disposal on a routine basis.
The idea emerged that perhaps we could combine the barley residues with the liquid effluent from the still to create a new raw material. From this we could extract high-value, low-carbon products that the country needs: the biochemicals acetone, butanol and ethanol.
There was already a process to do this. The Acetone-Butanol-Ethanol (ABE) process was first developed during the First World War. It led to one of the largest biological industries in the world until the 1960s, when it declined significantly due to its inability to compete with the expanding petrochemical industry.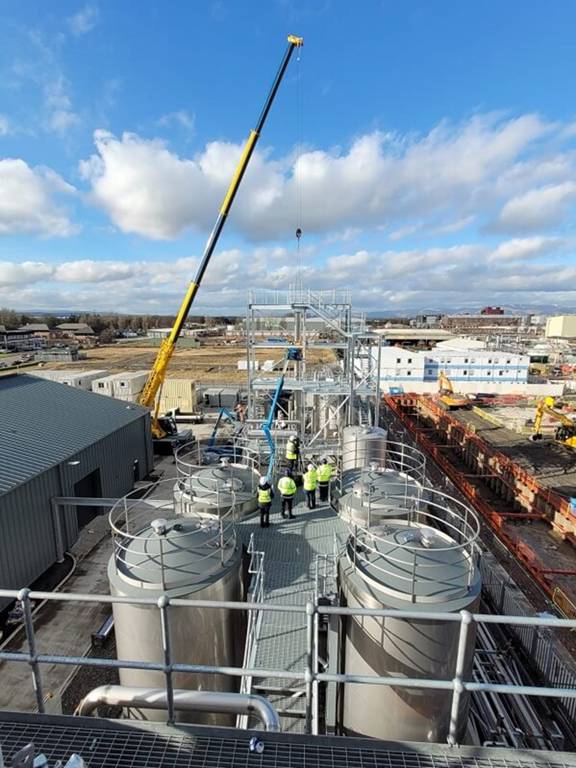 From proof of concept to fully patented low carbon technologies
However, by working with the whisky industry and making use of its low-value by-products, there was a chance I could reinvent the ABE industry and restore it to the global stage. I secured Scottish Government proof of concept funding to carry out a major programme of research and development at the centre, investigating the potential to develop ABE fermentation technology using whisky production residues as a starting point. The research was successful and ultimately gave rise to two international patents for our low-carbon technology.
Sustainable replacement for diesel or petrol
In 2012 Celtic Renewables was founded to produce biofuels – namely biobutanol – commercially. The advantage of these fuels is that they can be used in place of regular diesel or petrol without any modification to your car engine. Producing biobutanol from whisky residues is also more sustainable than growing crops specifically to create biofuels.
We partnered with local distilleries to supply the raw materials, which could save them hundreds of thousands of pounds on disposal costs and boost their environmental credentials. The advantages to businesses, society and the environment were clear and we continued to secure funding from a variety of sources.
This included funding from private investors, Scottish Enterprise and a Department of Energy and Climate Change grant that totalled around £1.2 million. This allowed us to scale up our technology from laboratory to viable commercial pilot scale.
In 2015 we were named the most innovative biotech SME (small to medium-sized enterprise) in Europe. We've since won numerous other awards across a variety of sectors, from sustainability and green energy to investment and the automobile industry.
We've also built an exceptional team of business executives, project and process engineers, world-leading scientists and plant operation specialists. These people, their dedication and expertise are the secret to our success.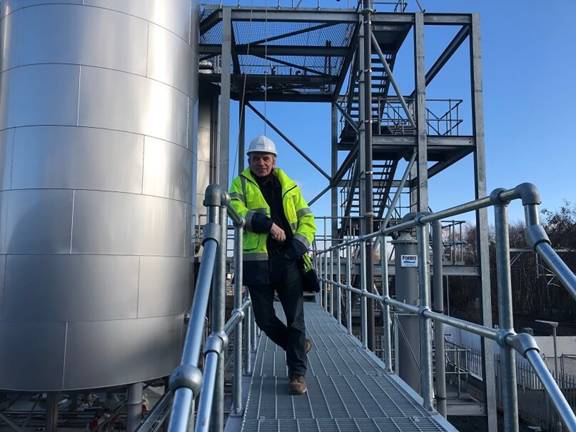 Potential for global growth of the circular economy
Our technology is now fully patented in key territories around the world, including Europe, China, Japan, Canada, Australia and India, with patents pending in the USA.
To date we've received over £30 million in funding, including investment from several international angel investors from the worlds of engineering, biofuels and pharmaceuticals, including Donald Houston, Doug Ward and Mark Bamforth. We've also completed an extremely successful Crowdcube crowdfunding campaign, which has allowed members of the public to get involved in building a more sustainable economy.
In 2017 we made history by powering the world's first car run on biofuel derived from local whisky production – an exciting demonstration of our products' potential.
However, we've also expanded our vision to look beyond biofuels to low-carbon, sustainable biochemicals for a range of industrial uses. Acetone, butanol and ethanol play a significant role in our daily lives and are employed in many industries, including food production, pharmaceuticals, cosmetics and hygiene products. The downstream markets for these products are worth many billions.
Scotland's first biorefinery
Recently, our core focus has been on completing our first commercial production plant at Grangemouth, Scotland — the first biorefinery in Scotland, and the first commercial ABE facility built in Europe since the 1960s. Construction is now finished, after some delays caused by the coronavirus pandemic.

This showpiece plant is set to produce almost one million litres of sustainable bio-based chemicals annually, in an industry worth over £100 million each year. Initially, we're focusing on using residues from the Scotch whisky industry. But this platform technology can be applied to a wide range of by-products from other industries worldwide, including food production and agriculture. We've received letters of intent from several global chemical companies, and demand for products from our first plant is already 300% oversubscribed based on its capacity.
Not only will the facility play an important role in Scotland's green economic recovery, but it will also have important economic benefits for the Grangemouth area and encourage the development of large biorefineries around the world. This supports our global ambition to promote a more sustainable, circular economy, and better resource management in industries around the world.
Read more about Celtic Renewables, its technology and vision opens in a new window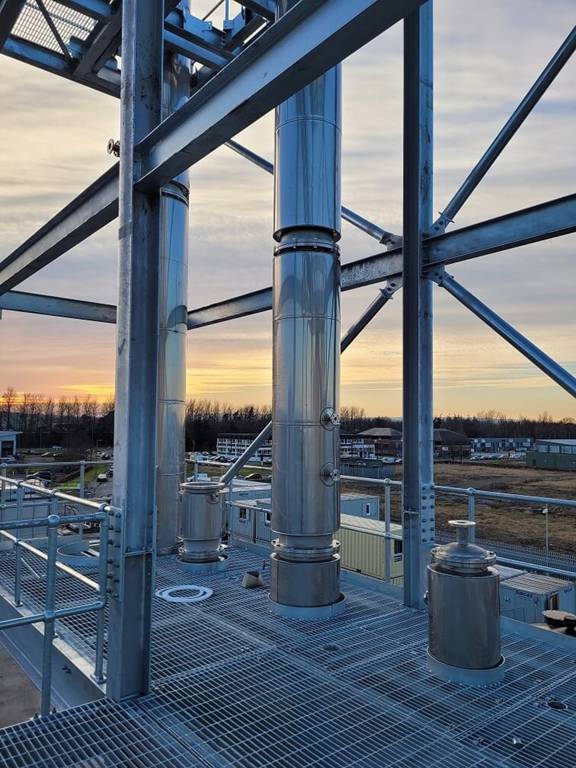 You might also be interested in
Innovation in industrial biotech

Scotland's chemical sciences and industrial biotech sectors deliver sustainable solutions to every-day challenges, from protecting crops to advancing healthcare.

Low-carbon transport in Scotland

Find out how Scotland is creating a sustainable decarbonised transport infrastructure to help it meet its net zero emissions target by 2045.

Taking on the net zero challenge

Discover how researchers at the University of Glasgow are developing new technologies and methods to help achieve ambitious net zero targets in these 13 exciting projects.
Our team is here to help
If you want to learn more about business opportunities in Scotland's green economy