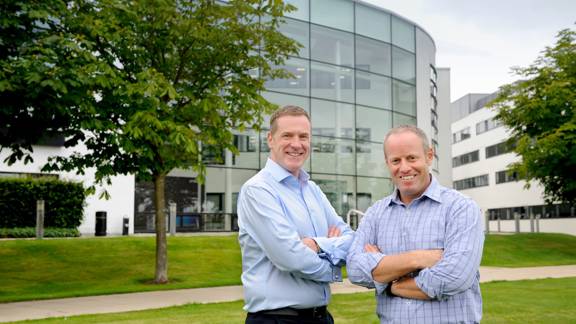 Why J.P. Morgan chose Edinburgh
Last updated: June 2021
In early 2015, J.P. Morgan selected Edinburgh as its preferred location to expand two key business areas — wealth management and corporate and investment banking. Four years on, the company has created 450 new jobs in Scotland and growth is set to continue.
A strategy for excellence
When Adrian Newell, Vice President at J.P. Morgan in Edinburgh, joined the company in 2016 as a business manager, his mission was to develop the company's Edinburgh office into a centre of excellence for the global business:
"I came on board just after the decision to buy buildings within Edinburgh Park to create capacity and have been guiding the strategy to grow our business here ever since."
It's a strategy which appears to be working. J.P. Morgan's Edinburgh Park campus is now home to two key business areas — wealth management and corporate and investment banking.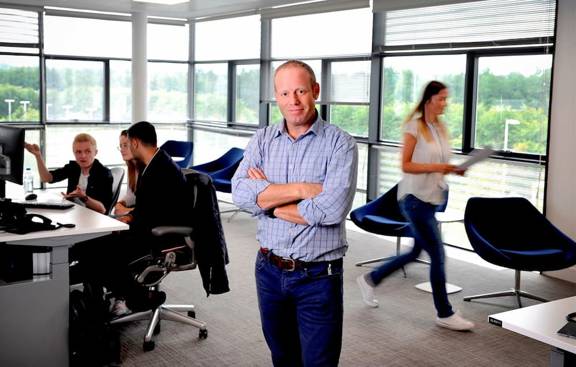 52 different nationalities

represented among 600 staff in Edinburgh

300 wealth management experts

supporting individuals, families, endowments and foundations with wealth over £20 million

80% millennials on site in Edinburgh

with expertise across a range of business areas
A growing team
J.P. Morgan's investment banking teams in Edinburgh provide investor service solutions to major clients throughout the UK, Europe and beyond — and work closely with other parts of the business globally. The team has nearly doubled in size since 2015, and now employs over 280 highly-skilled workers in Edinburgh.
Edinburgh has also proven to be the ideal location for J.P. Morgan's wealth management business. With over 18 trillion USD of assets under custody and 393 billion USD of assets under administration, J.P. Morgan's wealth management business is thriving, with many of the roles relocating to Edinburgh from Geneva and London.
The wealth management team in Edinburgh also employs over 300 staff and provides services to ultra-high net worth individuals, bringing financial intelligence and insights to individuals, families, endowments and foundations across the globe.
Choosing the right location
We asked Adrian Newell and Sandy Brodie, Managing Director at J.P. Morgan in Edinburgh, to share some insight into what made Edinburgh the perfect location for their ambitious growth plans.
The company chose Edinburgh after a country-wide search for the right location
Adrian lists some of the immediate benefits of the site.
"Being out of the city is an advantage for us. We're close to local transport links, the airport is on our doorstep and there's a rich pool of talent for us to draw from.
"The contemporary office building is also spacious and practical. Everyone has a high-performance workstation, making virtual meetings with colleagues and clients around the world a matter of routine.
"There are excellent local services, with the Gyle Shopping Centre on our doorstep, so the location has city centre benefits, without the associated costs and pressures."
A fantastic place to work
Karen De Villiers joined the firm in 2006 and spent time in the Cape Town and Luxembourg offices prior to moving to Edinburgh where she has recently taken up the position of Site Lead.
Karen echoes these sentiments and is passionate about creating a centre of excellence and making the Edinburgh campus a fantastic place to work. Having worked in a number of global locations, Karen ranks Edinburgh as a great place to live and develop a career in financial services.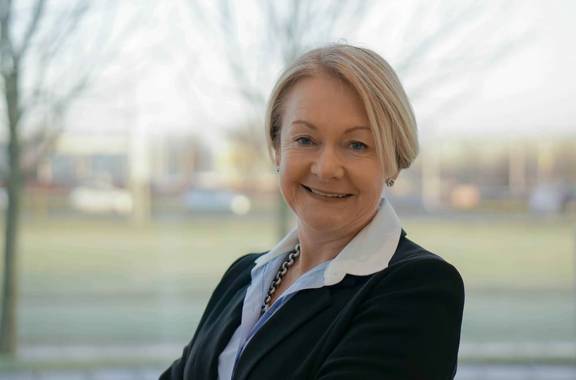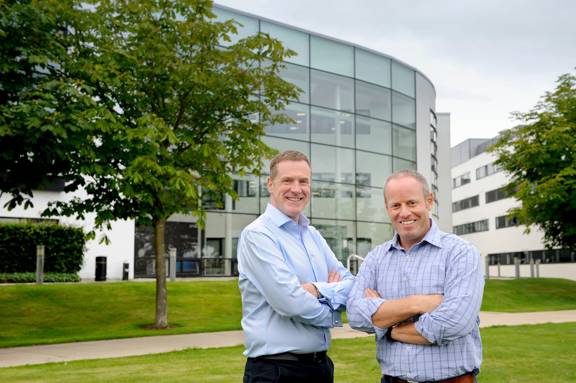 A highly skilled, multilingual workforce
While the practical aspects of an attractive, flexible office space, with affordable costs, in a well-connected location are important for a growing financial services hub, these resources can be found in many parts of the UK. So, what were the other deciding factors in selecting Edinburgh?
For Sandy Brodie, it was the opportunity to tap into the highly skilled and diverse workforce available here in Scotland.
"We needed a location where there was talent across a broad range of areas. We enticed the wealth management arm of the business to come to Edinburgh with the promise that we could deliver the pipeline of talent they needed. And we succeeded.
"Language skills are a key requirement for the wealth management business. Often, we're looking for highly skilled people with legal or financial expertise who also speak several different languages. The cosmopolitan nature of Edinburgh and its attractiveness as a city means that we've always been able to find the talent we need."
There are currently 52 different nationalities represented among the 600 staff in Edinburgh, a testament to the team's success in recruiting a diverse group of people with expertise across a wide range of languages.
Why are they so successful?
Sandy comments, "We believe it's a combination of the J.P. Morgan brand, the appeal of the location and, of course, the skills and resourcefulness of our recruitment team.
"This is a very young office, with 80% millennials on site. For them, J.P. Morgan represents a door to the world. They can learn the trade here, then apply it in any of our global locations. That's a very appealing opportunity to a talented young professional."
Connecting with the financial services ecosystem
Since expanding its operations in Scotland, J.P. Morgan has continued to develop close connections with the wider financial services ecosystem in Scotland — establishing meaningful links with local communities, Scotland's academic institutions, and working in partnership with local and national governments.
Adrian explains how these connections have been critical to J.P. Morgan's success in Scotland.
"The universities are important to us as a source of raw talent and we've formed some close links. This means we've been able to influence the curriculum of financial services courses, so that graduates are well prepared for the world of work.
Investing in local communities
"We've been working collaboratively with the Scottish Government on a number of initiatives to help young people connect with employment, such as the Developing the Young Workforce programme. By contributing to these initiatives, we're connecting young people in Scotland with workplace opportunities. It's a two-way process.
"We've also focused on the importance of technical skills by becoming a sponsor of Code Clan, an initiative to help young people develop the technical skills they need to succeed in today's world.
"J.P. Morgan has also developed links with Enable Scotland, to help people with autism find employment in our organisation and we're working with Cyrenians and MCR Pathways, helping people on their journey into work.
"Our local community is one of the most important things to us. By working closely with the Scottish Government, we've been able to ensure that our philanthropic efforts have the most impact."
Responding to change
Sandy wraps up by talking about the rapid changes that are taking place in the financial services sector.
"Fintech embodies a lot of the good work that's going on in Scotland today to position ourselves for the future. Our business is changing rapidly, demographics are changing, and we have to find other ways to grow our business cost effectively and develop our workforce.
"We're constantly seeking out ways to solve the industry's problems, using a combination of traditional and technical skills.
"The infrastructure that Fintech Scotland, Scottish Financial Enterprise and the Scottish Government are putting together will, we believe, help us realise those solutions and create an environment to meet our goals in the short to medium term."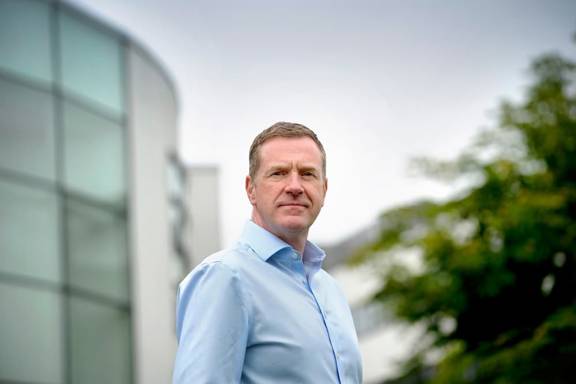 Coming to Scotland was the right decision
Reflecting on the last four years, Sandy and Adrian and Karen are clear that the decision to come to Scotland was right.
With corporate & investment banking and wealth management both well established and continuing to grow, the business is looking ahead to the next several years and considering the options that will enable that growth to continue.
You might also be interested in
Financial services and Fintech

Scotland is the UK's largest financial centre outside London with a thriving fintech community. Find out more about the finance industry in Scotland.

Barclays opens new Glasgow campus

Learn why British multinational bank Barclays chose to locate its new 5000-person fintech campus in Scotland's largest city.

Why Modulr chose Edinburgh

Chris Brooks, Chief Financial Officer of Modulr, shares his story behind the fintech firm's move to Edinburgh and how it's overcome challenges in scaling the business.
We're here to help
Got a question about financial services and fintech in Scotland? Our team of advisers can help.