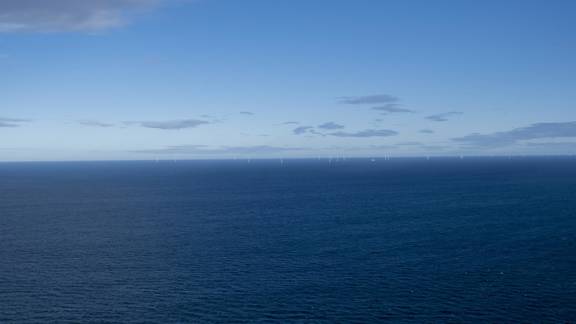 Hydrogen companies in Scotland
Looking for a location with a rapidly growing hydrogen landscape? Find renewable energy companies in Scotland with expertise in hydrogen solutions.
Did you know?
With its natural resources, engineering innovation and research and development capabilities, Scotland has one of the best ecosystems for the hydrogen economy in Europe.
Net zero by 2045

Scotland's climate change targets are world leading.

10,500+ supply chain companies

in Scotland's renewables and low carbon industry

Pioneering projects

Scotland already has a pipeline of over 50 renewable and low carbon hydrogen production projects
The lightest, simplest, most abundant element in the universe

Moving from unsustainable fossil fuels to renewable energy sources is the only way to repair and protect our planet. Hydrogen represents a great opportunity in the transition to renewable energy, and offers an attractive route for diversification for existing Scottish energy companies. It's carbon-free, sustainable and, perhaps most importantly, abundant.

Scotland is currently pioneering over 50 renewable and low carbon hydrogen projects spanning generation, transport and heating – many of which are world firsts. These, combined with our plentiful natural resources, energy expertise and highly skilled workforce, make us the natural supply chain partner to help your business realise its hydrogen ambitions.
Benefits of buying hydrogen solutions from Scotland
Pioneering projects
As Europe's energy capital, Scotland is already the world's leading test bed for innovative hydrogen solutions. Right now, Scotland is pioneering a number of renewable and low carbon projects to deliver sustainable solutions for a brighter, greener future for all.
Rich in renewables
Scotland has a huge offshore wind resource and 10% of Europe's tidal energy flows around our coastline, meaning we have an abundance of low-cost wind and marine energy.
Highly skilled workforce
74% of industry leaders consider Scotland as one of world's best training grounds, as our skilled workforce is trained to best-in-class Offshore Petroleum Industry Training Organisation (OPITO) standards. As well as this, 12 of Scotland's universities are home to the Energy Technology Partnership, Europe's largest energy research group made up of 250 academics and 600 researchers.
Successful Scottish hydrogen companies
Storegga
Storeggaopens in a new window is a strong and diverse team of energy professionals. They are at the helm of the Acorn Project opens in a new window , which has been designated a European Project of Common Interest for unlocking carbon capture and storage (CCS) and hydrogen infrastructure.
Hydrasun
Hydrasun opens in a new window is a provider of integrated fluid transfer, power and control solutions. The company is currently focused on transferring existing technologies and skills from oil and gas into the emerging renewables sector.
The company's portfolio of hydrogen projects covers design, product supply, integration, installation and commissioning of piping systems across the UK and Europe.
Logan Energy
Logan Energy opens in a new window were selected as the hydrogen technology partner for the €3.6 million EU-funded SEAFUEL project opens in a new window , which aims to demonstrate the sustainable integration of renewable fuels into transportation.
How we can help
Whether you're looking for the right suppliers or have a potential hydrogen project in mind, we'll help you make the right connections to support your needs.