World-leading innovation, talent, a supportive business environment, and enviable quality of life make Scotland the perfect place to grow your business. Global companies such as JP Morgan, GSK and Amazon, as well as fast-growing startups, have chosen Scotland. Find out why you should too.
Why Scotland?
Find out why Scotland is the perfect place to locate your business.
Sustainable economy

Learn more about Scotland's core values that underpin its diverse and sustainable economy, and why it could be the perfect place for your business.

Cost of doing business

The latest reports show it's less expensive to live and work in Scotland than cities like London, Zurich, Paris and Dublin.

Innovation in Scotland

Scotland is a great place for research and development. It's home to creative thinkers, world class universities, innovation centres of excellence and widely available funding and support.

People, skills and recruitment

From traditional industries to the latest in digital and tech, Scotland's people have the skills you need to help grow your business.

Infrastructure and connectivity

Scotland is well connected to the rest of the world with excellent transport links and our commitment to digital connectivity. 
Opportunities to grow
Explore opportunities to grow your business or develop your career in Scotland across a range of industries and locations. 
Find your industry

Explore opportunities across Scotland's diverse and growing industries - such as renewable energy, digital and technology, health and life sciences, and food and drink.

Work in Scotland

Take your career to the next level in Scotland. Check our practical information about visas, working practices and benefits.

Locations for your business

Looking for a new commercial property for your business? Explore what Scotland has to offer, from existing properties, development land and purpose-built business parks. 
How we can help
Learn more about how we can help you to set up and expand your business in Scotland.
Financial and tax incentives

Businesses operating in Scotland have access to a wide range of Scottish, UK and European funding, plus a range of tax relief schemes. 

Setting up your business

Find practical guidance on setting up a business in Scotland, including information on taxes, insurance, immigration and more.

Expand and scale your business

Scotland is a great place to grow and scale your business. You'll have access to all the support you need, including funding, R&D, a skilled and talented workforce, events, networks and more. 

Success stories

Find out why global companies from a broad range of sectors are choosing to invest and grow their operations in Scotland.
How to set up a company in Scotland
When you set up a business in Scotland, you'll need to consider which company structure to use. It's important you choose the right structure for your business.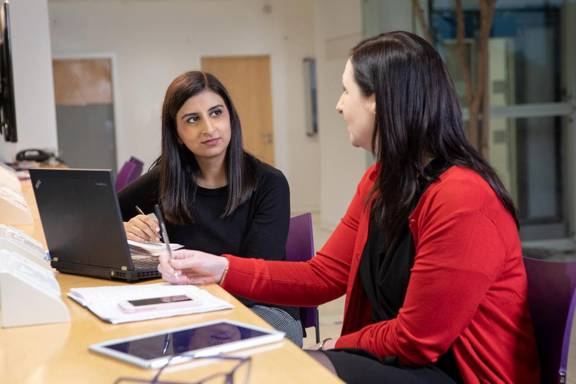 Want to talk with one of our advisers?
If you have any questions or want to talk with one of our advisers, we're always ready to help.