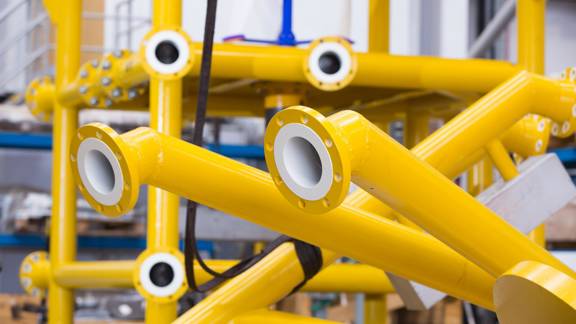 Oil and gas decommissioning companies
Discover the Scottish companies solving the most complex challenges in oil and gas decommissioning with state-of-the-art fully packaged solutions.
Did you know?
Whether you plan to decommission your oil and gas operation now or in the future, locking in favourable rates early on can result in significant cost savings.
National decommissioning centre

Aberdeen is home to a £38 million partnership set to become a global leader in R&D focused on reducing costs.

35% cost reduction

Scotland has a roadmap to decommission wells as safely, simply and cheaply as possible.

700+ Scottish suppliers

with expertise in subsea construction, inspection, repair and maintenance, research and testing, and decommissioning around the world.
Scotland's history in subsea engineering

Due to decades of subsea exploration and production, Scotland's elite supply chain spans the entire decommissioning process. It is highly-specialised when it comes to the complex marine engineering requirements involved in plugging wells and abandoning oil field operations.

Transitioning to renewable energy is central to a zero emissions future. While the transition to renewables can be a difficult process, it's an area where Scottish oil and gas decommissioning companies are adding the greatest value.

The oil and gas companies that focus on structured decommissioning are likely to make the greatest gains. Locking in favourable rates early on can result in cost savings in the future. Planning ahead now, to avoid bottlenecks, also ensures project efficiency and supply chain certainty throughout the many phases of the decommissioning process.
Guiding principles
Three guiding principles underpin Scotland's decommissioning sector:
A steadfast commitment to operational excellence
Cost efficiency
Human and environmental safety
Throughout Scotland, specialist businesses like CessCon Decom are embracing these principles to address the most critical decommissioning challenges facing traditional energy customers. Having won a contract to decommission 23,000 tonnes of offshore and onshore facilities material and equipment, CessCon Decom are an example of the capabilities, knowledge and skills on offer in Scotland.
While oil and gas operations will continue to play a major role in the production of energy for the foreseeable future, many platforms have reached the end of their design life and need to be dismantled. This means the safe and responsible removal of pipelines, platforms, artificial islands and the safe sealing of wellheads. These highly-specialist services can be found in Scotland.
Benefits of Scotland's decommissioning expertise
World-leading innovation
Scotland can offer global customers the very best in technological innovation, world-class engineering teams and exceptional problem-solving expertise throughout the decommissioning lifecycle. Home to the state-of-the art National Decommissioning Centre, actively testing and expanding industry capabilities, Scotland's supply chain is well-resourced and has developed some of the best underwater technologies available.
Advanced capabilities
Scotland's offshore companies are among the world's leading oil and gas decommissioning businesses. They provide advanced marine engineering capabilities and continuously develop and enhance current deepwater technologies. Sentinel Subsea's game-changing well integrity monitoring system is just one example of the transformative technological solutions available in Scotland, to help global customers de-risk the abandonment process.
Reducing carbon safely
Today, hundreds of the largest oil and gas operations are partnering with the specialist companies found in Scotland to roll out their decommissioning projects. Confidence in Scotland's project efficiency, strong execution record, safety and competitive pricing, makes Scotland a preferred-vendor for global customers.
Successful oil and gas decommissioning exporters from Scotland
CessCon Decom
A leading decommissioning company in Europe, CessCon Decomopens in a new window  provide expertise in onshore and offshore decommissioning, focused on environmentally friendly and safe solutions for clients.
Fairfield Decom
At the forefront of a new era in the oil and gas industry, Fairfield Decomopens in a new window  heralds a new kind of decommissioning delivery business model. They provide best-in-class, innovative solutions to the challenge of ultra-late life operations and decommissioning.
Sentinel Subsea
Sentinel Subseaopens in a new window  technology brings a range of benefits to well operators. Ensuring optimum environmental safety, lower monitoring costs, and reducing risk from exploration to final abandonment and reuse, they can support operators throughout the energy transition.
Well-Safe Solutions
Tier 1 well abandonment services company, Well-Safe Solutionsopens in a new window  provide the complete package, using their own bespoke marine and land-based assets. Offering safe, efficient well plug and abandonment services resulting in cost reductions.
Find oil and gas decommissioning companies
Explore these trade directories and industry bodies: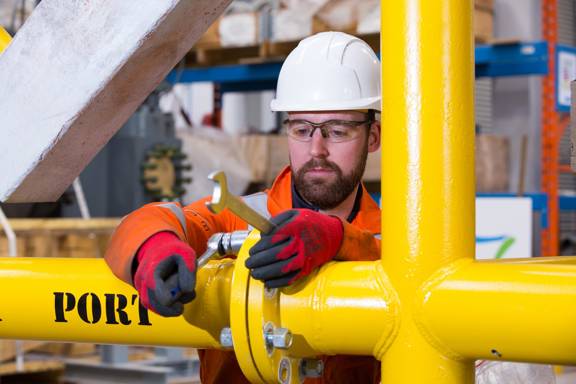 How can we help?
Whether you're looking for the right suppliers or have a potential oil and gas decommissioning project in mind, we'll help you make the right connections to support your needs.