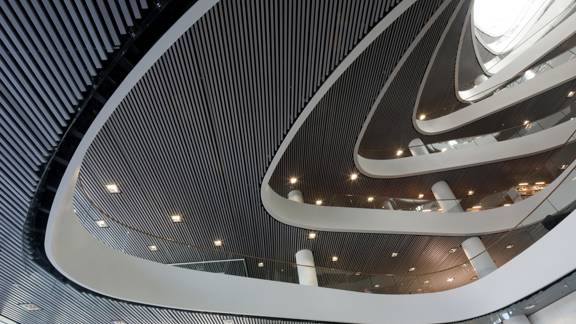 Education technology companies in Scotland
Find edtech companies in Scotland that can help transform the design and delivery of your education or corporate learning and development system with innovative technology and world-class learning experiences.
Did you know?
Scottish companies' edtech solutions are tried and tested in Scotland's own world-renowned education system, including its fully funded schools and top universities.
Edtech expertise

There are currently over 70 companies in Scotland's vibrant edtech cluster.

Proven success

Our education system has tech embedded within everything from examinations to distance learning.

Innovative tech solutions

Scottish edtech companies have an impressive range of capabilities from AI to gamification.
Smart edtech solutions from Scotland

Rise to tomorrow's education challenges today

The learning landscape is changing at pace. With global challenges such as teacher shortages and distance learning, there is a need for smart solutions.

Scotland's growing edtech cluster has the experience and capabilities to help you succeed in the everchanging education environment. Whether it's using artificial intelligence (AI) to create individual, tailored approaches to learning, or delivering immersive learning experiences through virtual reality (VR), Scottish companies can help future-proof your education system.
Benefits of buying edtech from Scotland
Educational excellence
Scotland's education system (including its world-class universities, three of which are in the global top 200) has successfully served as a live testing ground for edtech solutions.
This commitment to excelling in education, together with strong government support and policy for lifelong and digital learning, makes Scotland the ideal choice for edtech solutions.
Multiple disciplines
The impressive range of capabilities in Scotland's edtech cluster of 70 companies is tried and tested in its own education system, and their success can be replicated in yours. Our companies help you with:
Artificial intelligence (AI) — for jobs that involve dealing with large volumes of data which humans might find challenging. In edtech, these include administration tasks or where improvements in efficiency and personalisation are required. AI can also be used to create tailored learning approaches: assessing a student's engagement and progression, and tailoring their learning objectives, as education moves away from a "one size fits all" approach.
Mixed reality and immersive content — where learning is delivered in either augmented reality (AR), virtual reality (VR) or a mix of the two - mixed reality (MR). These 3D immersive environments use technology to encourage interaction and bring concepts to life.
Gamification — where edtech software uses gamification to motivate students to learn in a fun and sometimes competitive way.
Cloud-based learning management systems (LMS) — platforms where teachers can educate online, record engagement and track progress of the students.
Massive online open courses (MOOC) — courses with unlimited enrolment, that can be delivered entirely online and completed at a student's own pace.
Cyber security — this is becoming increasingly important in edtech. Schools hold a large amount of personal data that needs to be secured in line with data law and regulations.
Successful Scottish edtech companies
Sumdog
Sumdog opens in a new window uses an online platform to make learning maths and English more fun. It's already used by millions of children in the UK and the USA.
The platform captures a detailed understanding of each child's strengths and weaknesses and then tailors their learning accordingly. The results have been spectacular. Recent research shows that primary school students who use Sumdog regularly progress significantly faster than those that don't.
SchoolCloud
Developed initially as a classroom project in school to solve meeting room issues, SchoolCloud opens in a new window has gone on to develop software solutions to improve how schools operate. It is now used in over 4000 schools around the world. Its technology solutions support not only room bookings and management but also the digital handing of parent's evenings, clubs and event bookings.
Robotical
Robotical opens in a new window has created Marty, a real robot designed to help teach coding to children. It can teach Scratch, Python, JavaScript, Raspberry Pi and more and costs the same as a smart toy. It comes as a kit or pre-built, so children can enjoy building the robot or just jump straight in to playing and coding. Marty the Robot makes learning about coding, electronics, and engineering a fun, challenging and engaging process.
How we can help
Whether you're looking for the right suppliers or have a potential education technology project in mind, we'll help you make the right connections to support your needs.