Established in 2019, this independent business is a leader in the development of carbon reduction and removal technologies.
A specialist in carbon capture and storage (CCS) technology and infrastructure, Storegga is currently backed by large infrastructure and industry investors Macquarie, Government of Singapore Investment Corporation (GIC), Mitsui, Snam and M&G.
As the lead developer of the Acorn Project, the business is recognised as important for the delivery of the UK industrial decarbonisation strategy by UK Research & Innovation (UKRI) and UK Department for Business Energy & Industrial Strategy (BEIS).
The company is fully focused on CO2 reduction and removal. It also has a keen understanding of both the challenges and the opportunities that we all face in tackling climate change and working through the energy transition.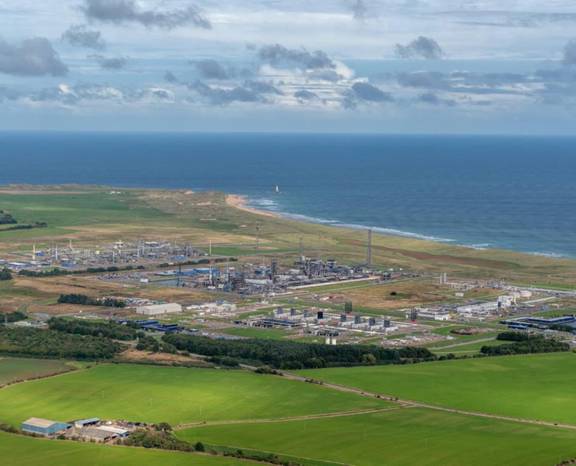 Carbon capture and storage (CCS)
CCS refers to a range of technologies that can play an important and varied role in meeting global energy and climate targets.
The process involves the capture of carbon dioxide gas from large-scale sources, such as power stations, industrial facilities, even sucking CO2 directly from the atmosphere.
The CO2 is then transported, usually by pipe or ship, to be injected into deep geological formations (including depleted oil and gas reservoirs) where the CO2 is trapped and permanently stored.
The Acorn Project (Acorn) is one of the most mature UK CCS and hydrogen projects, with ready access to existing offshore pipelines and a licensed carbon storage site.
Carbon capture, utilisation and storage alongside hydrogen

Significantly reducing CO2 by 2030

Located in north-east Scotland
Project details
Acorn is one of the most mature UK CCS and hydrogen projects, with ready access to existing offshore pipelines and a licensed carbon storage site.
Acorn has been designated as a European Project of Common Interest (PCI) and is being developed by Storegga, Shell, Harbour Energy and NSMP, with support from the UK, EU and Scottish Governments.
Storegga is the lead developer on the project through its wholly-owned subsidiary Pale Blue Dot Energy, and Shell is the technical developer of certain modules.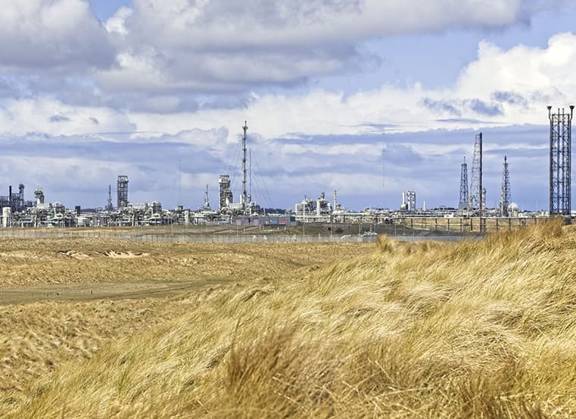 Expected to be operational by the late-2020s, Acorn provides the critical CO2 transport and storage infrastructure for the Scottish Cluster opens in a new window .
Rooted in north-east Scotland, the Scottish Cluster supports decarbonisation of industry across Scotland. With access to the deep-water port facilities at Peterhead Port, it can support the decarbonisation of industrial clusters across the UK and Europe with the ability to ship CO2 into the Acorn CO2 transport and storage system.
The Cluster will support an average of 15,000 jobs per year until 2050 and £1.4 billion per year in GVA, harnessing oil and gas sector skills to help build a sustainable future and just transition for the North Sea.
The Scottish Cluster is central to rapidly establishing a world leading CCS industry in the UK and meeting the UK Government's 2050 net zero emissions target.
Key components of the Scottish Cluster include:
Access to one of the UK's most important and well understood CO2 storage resources of over 600Mt through a highly resilient transport and storage network comprised of multiple pipelines and stores
Capture of as much as 6.2Mtpa by 2030, based on MOUs with a diverse group of CO2 customers at the forefront of innovating the technologies pivotal to meeting net zero
Crucial net zero innovations backed by the Scottish Cluster are:
Industrial and Power CCS — Partnering with major corporates with deep expertise and experience in the oil and gas sector, such as INEOS, Shell, SSE, Equinor and Harbour Energy, to reliably develop significant CO2 sources to decarbonise industry.
Direct Air Capture (DAC) — The Cluster includes the first large-scale DAC facility of its kind in Europe which already has an agreement to supply negative emissions to Virgin Atlantic and emitters in the energy sector.
Blue-hydrogen generation — The Acorn Hydrogen project alone could produce up to 900MW of blue hydrogen in an initial phase, to drive the UK towards becoming a global leader in the hydrogen economy. In total, the Cluster could deliver 1.3 GW of low-carbon hydrogen production by 2030, and 3.7 GW by 2050. This will support around 5500 jobs in this new sector up to 2050 and develop key skills to advance green hydrogen as well.
The project is seen as having a relatively low capital cost as it repurposes existing decommissioned offshore pipelines to become a highly reliable provider of decarbonisation services to UK and European emitters.
It also benefits from open access via Peterhead port and allows for the import of CO2 from across the UK and Europe.
Acorn and CCUS Cluster Support
Greg Hands, former Minister for Energy, Clean Growth and Climate Change, made an announcement in October 2021 on the UK's Carbon Capture Utilisation and Storage (CCUS) Cluster Sequencing Process.
There's £1 billion available through the CCS Infrastructure Fund, but the UK Government will also play a role in providing long-term certainty to these projects.
The aim is to use CCS technology to capture and store 20 to 30 MtCO2 per year by 2030, forming the foundation for future investment and potential export opportunities.
The technology will also be crucial for industrial decarbonisation, low carbon power, engineered greenhouse gas removal technologies and delivering net zero.
The Scottish Cluster was announced as a 'reserve cluster' through this process. The Project team is currently working with Government to better define the role of the reserve cluster and to ensure the continued development and planning for Acorn and the Scottish Cluster.
The UK Government has said it remains committed to helping all industrial clusters to decarbonise to help reach net zero emissions by 2050 and is clear that CCUS will continue to play a key role in this process.
It's considered that all the current clusters will need to become operational to meet UK net zero targets.
Upcoming Storegga projects
In addition to the Acorn Project, Storegga is leading on the development of a range of other low carbon transition technologies and projects, in the UK and around the world.
Cromarty Green Hydrogen
In partnership with Scottish Power, Storegga is developing one of Scotland's first green hydrogen projects in Cromarty. Planned to come on-stream in 2025, the project will use renewable power to produce hydrogen to supply customers that include the Scottish distilleries Diageo, Glenmorangie and Whyte & Mackay - which see green hydrogen as their fuel of the future to offer carbon-neutral whiskies.
Direct Air Capture (DAC)
Storegga, in partnership with Carbon Engineering, the leading Canadian pioneer of commercial-scale direct air capture technology (DAC), is in pre-FEED to build a first-of-its-kind 1Mpta direct air capture facility in north-east Scotland. It is planned that this facility will be connected by pipeline to the Acorn permanent CO2 storage facility.
The team is also exploring the development of other projects internationally, such as through a joint venture agreement with Talos Energy in the United States.
Investment opportunity
Looking forward, capital will be required to develop the company's portfolio of projects funded through a combination of debt and equity.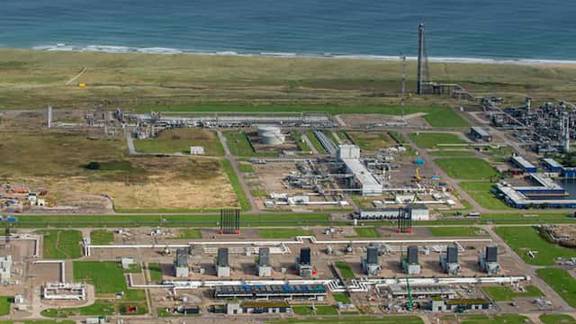 Alignment to the United Nation's Sustainable Development Goals
The Green Investment Portfolio support the UN's Sustainable Development Goals.  The projects in the portfolio support the goals below:
Want to find out more about UK carbon reduction and investment opportunities?
Disclaimer
Whereas every effort has been made to ensure that the information in these pages is accurate, Scottish Enterprise and Scottish Development International does not accept any liability for errors, omissions or misleading statements. And no warranty is given, or responsibility accepted as to the standing of any individual, firm, company or other organisation mentioned. Investors will need to undertake their own due diligence in conjunction with individual project promoters/sponsors in relation to the detailed project investment opportunities presented.