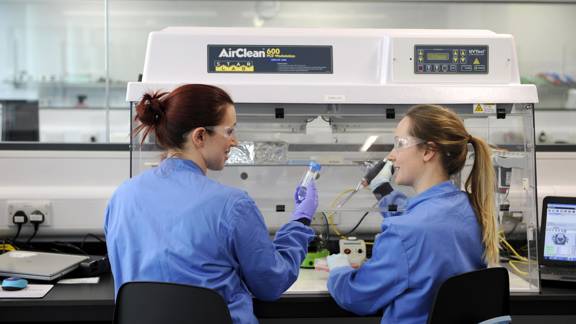 Pharma services and biotech companies
Why locate your business in Scotland? World-leading innovation, talent, a supportive business environment, and enviable quality of life make Scotland the perfect place to grow your business. Global companies such as JP Morgan, GSK and Amazon, as well as fast-growing startups, have chosen Scotland. Find out why you should too.
Did you know?
Scotland is recognised by the global life sciences community as a centre of excellence for pharma and biotech outsourcing.
Over 5,000 skilled professionals

employed across Scotland's wider pharmaceutical sector, ready to advance your drug development.

Innovation pioneers

Scotland is leading the way in precision medicine and digital and data-driven drug discovery and development.

Novel therapeutics

Over 30 companies in Scotland are discovering and developing novel therapeutics.
Scotland is a trusted pharma services partner

Knowledge-exchange and shared purpose

Scotland continues to be a significant contributor to the world of landmark drug discovery and development. From Sir Alexander Fleming's pioneering discovery of penicillin to Symbiosis Pharmaceutical Services partnering with AstraZeneca to provide sterile vaccine drug product manufacturing capacity to support clinical trials of one of the world's first Covid-19 vaccines.

Because of Scotland's world-leading knowledge and competence, pharmaceutical companies are looking to Scottish partners to deliver innovative discovery and development solutions, meet aggressive timelines and work to ensure development of novel, effective and safe treatments to address healthcare challenges.

Scotland's diverse pharma suppliers benefit from open collaboration and knowledge-sharing between Scotland's world-renowned educational institutions. Specialists in medicines, biosciences and pharmaceutical sciences also have access to the unique Medicines Manufacturing Innovation Centre. For international customers this shared purpose means partnering with highly optimised, well-resourced suppliers.
Benefits of working with Scotland's pharma services and biotech companies
Innovation and quality
Scotland's innovative companies invest millions every year into research and development to help global customers discover and develop new ways of treating and curing a range of diseases. World-renowned for pharmaceutical services, Scotland has some of the most advanced scientific manufacturing, production, R&D facilities, scientists, industry specialists in the world. They are supported by a collaborative life sciences industry and the UK's well-respected regulatory framework.
Throughout our supply chain, quality management and innovation best practices go hand in hand. To achieve successful product development outcomes, the latest technologies, processes, and expertise are aligned, ensuring effective quality assurance control.
Game-changing contract research organisations (CROs)
Because we know there's an expensive rift between drug discovery and efficacy/safety, Scotland's outstanding CROs are uniquely positioned to bridge this gap. With exciting non-clinical solutions on offer, such as the use of stem-cell based modelling to predict efficacy and safety outcomes or genomic analysis to unlock valuable insights, firms in Scotland can help pharmaceutical/biotech customers take their dreams from the science lab and translate them into game-changing treatments that save lives.
An alliance with excellence
Scotland is home to a strong cluster of expert, innovative and ambitious companies positioned to deliver solutions for drug developers across the full value chain. Expertise in drug discovery and contract research is complemented by innovative pharmaceutical manufacturing and formulation solutions and a comprehensive range of support services for all phases of drug discovery and development.
Scotland's supply chain companies are well-positioned to provide competitive solutions to expedite and add value to drug discovery and development activities for a range of pharmaceutical companies.
Successful Scottish pharma services companies
Symbiosis
Symbiosis Pharmaceutical Services opens in a new window  was established in 2011 in response to increasing global demand for niche, sterile manufacturing specialists that could satisfy product supply needs for clinical trials. In response to the coronavirus pandemic, Symbiosis supported the clinical trials of the AstraZeneca Covid-19 vaccine (AZD1222) by providing fast-track access to sterile vaccine drug product manufacturing capacity.
Fios Genomics
Fios Genomics opens in a new window  is helping pharmaceutical, biotechnology organisations and academia in making sense of big data for drug research and development.
Tissue Solutions
Tissue Solutions opens in a new window  is a customer-focused provider of ethically sourced human samples required for preclinical drug development and research. Its management team has a wealth of experience gained from many years in the biotech and pharmaceutical industry.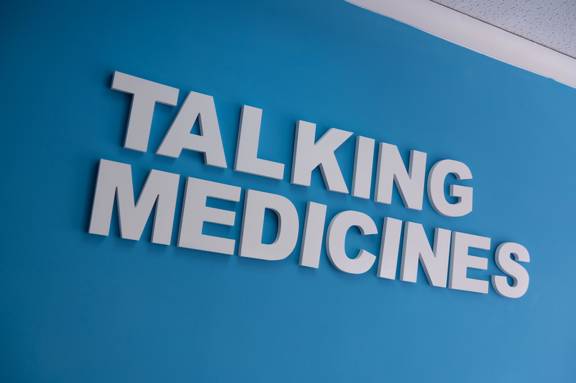 We're always ready to help.
Whether you're looking for the right suppliers or have a potential pharma services project in mind, we'll help you make the right connections to support your needs.