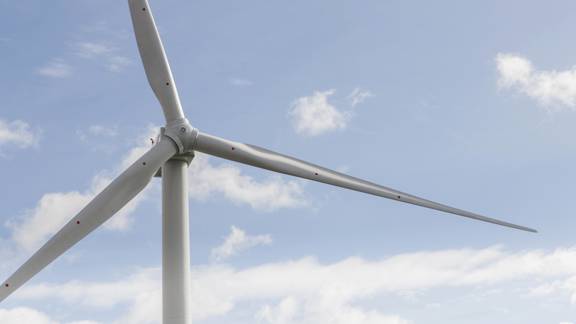 Scotland has big plans to build a hydrogen economy, with developments in renewable hydrogen production plants, onshore and offshore pipelines, refuelling infrastructure, and carbon capture, utilisation and storage (CCUS). Do you have the skills to help us make Scotland a hydrogen nation?
Scotland's hydrogen sector
13 Regional Hydrogen Hubs

are planned for locations across the country.

76,600 skilled people

are working across our energy sector.

More than 10,500 companies

in Scotland's renewable and low carbon industry.
The hydrogen sector at a glance
Working in Scotland's hydrogen sector is a chance to advance your career and join a global energy hub with a highly skilled workforce. 
Scotland is progressive and pioneering. It hosts innovators working to bring about groundbreaking at-scale projects. Three of the highest profile and most imminent projects are in development at Whitelee Windfarm opens in a new window , the Aberdeen Hydrogen Hub opens in a new window , and Gordonbush Windfarm opens in a new window . These three projects are set to produce more than 3000 tonnes of hydrogen each year in total.
Scotland is also planning an industrial-scale green hydrogen production facility linked to major offshore wind farms on the island of Flotta in Orkney.
Scottish hydrogen is off to a strong start, with plans to create 13 Regional Hydrogen Hubs and a pipeline of more than 80 projects in development or operation already.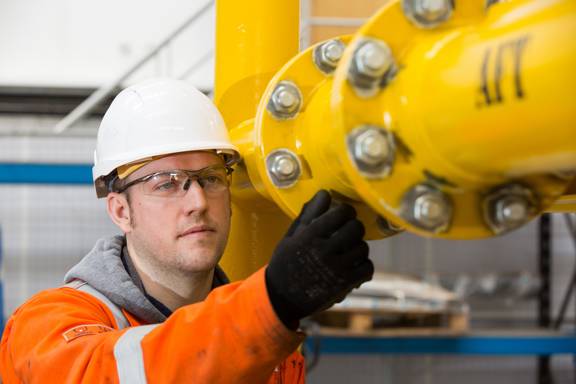 Your skills are in demand
We're helping to build Scotland's hydrogen future. Are you ready to get involved?
Scotland's onshore wind sector creates huge potential for early deployment of hydrogen production. The scale of the offshore wind opportunity positions Scotland as a future exporter of renewable hydrogen to Europe. 
Low carbon and renewable hydrogen is creating opportunities to decarbonise industries, including the transport and heat sectors. You'll be able to use your skills and build expertise across the sector, including in innovative technologies to produce, store, convert and transport hydrogen.
Our supply chain more opportunities. With over 2000 energy and engineering companies already supplying offshore oil and gas and over 10,500 companies in Scotland's renewable and low carbon industry, the sector is thriving. To help keep it growing, we need people with skills like yours. 
Work in hydrogen in Scotland and you'll get to take part in an international portfolio of projects. Scottish companies such as Hydrasun opens in a new window and Logan Energy opens in a new window have already delivered solutions in France and Germany. 
How Scotland supports the industry
If you want to live and work in a country that focuses on clean energy, Scotland is the right choice for you
The Scottish Government has ambitious targets for hydrogen – including 25 gigawatts (GW) of installed production capacity by 2045. 
Funding in the hydrogen industry continues to be secured:
Scotland's manufacturing sector will also receive a huge amount of investment to meet the demand for electrolyser manufacture. This means you'll see more opportunities for new skills and innovation in the manufacturing space too.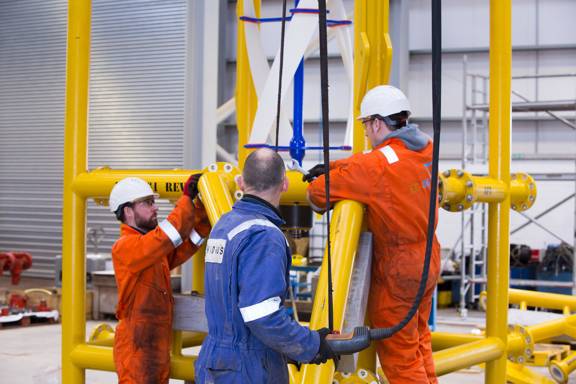 Connected institutions and infrastructure
Scotland's low carbon innovation ecosystem is globally recognised. You can get the latest information on Scottish expertise in fuel cells and hydrogen technologies through the Scottish Hydrogen and Fuel Cell association (SHFCA) opens in a new window . It works with more than 150 members across industry, academia and the public sector. 
Take research and development to the next level in Scotland with 19 world-class universities and numerous innovation centres, which could help transform your research. These include:
Are you thinking of setting up your own business in the hydrogen sector? Scotland also welcomes new businesses with a unique ecosystem of business parks, incubators, and accelerators. TalentScotland can put you in touch.
Quality of life
Scotland has lots to offer outside of work. 
 
Wherever you decide to work in Scotland, you'll discover welcoming communities, rich history and vibrant culture. Enjoy shorter commutes, world-class education, free healthcare and plenty of green space on your doorstep. 
Building a career in Scotland comes with a lower cost of living than many other major locations.  You'll benefit from flexibility for hybrid and remote working while being fully supported by reliable digital connectivity. 
As one of the best-connected places in Europe, Scotland has six airports with daily direct flights to 150 destinations worldwide. We also have fast and frequent rail links to all parts of the UK.