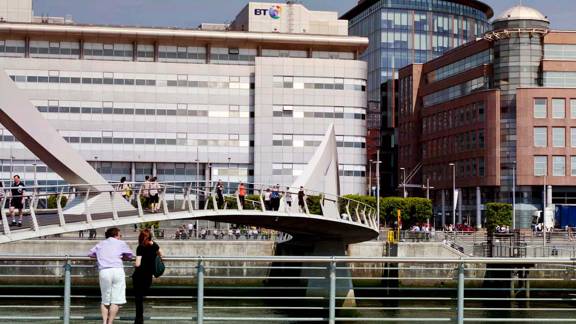 Kim Kjaerside, Danish national, living and working in Scotland
Kim Kjaerside moved to Scotland more than 17 years ago. He currently works for Expedia Group, an international travel tech company, in Edinburgh. Read his full story and learn why he loves living and working here.
Hej, I'm Kim.
When I was given the choice to move to Scotland, it didn't take a lot of convincing by my Scottish partner (now my wife of almost 15 years) for me to say yes.
I've now been working in Scotland for more than 17 years. In that time, I've worked with many organisations and institutes across Scotland.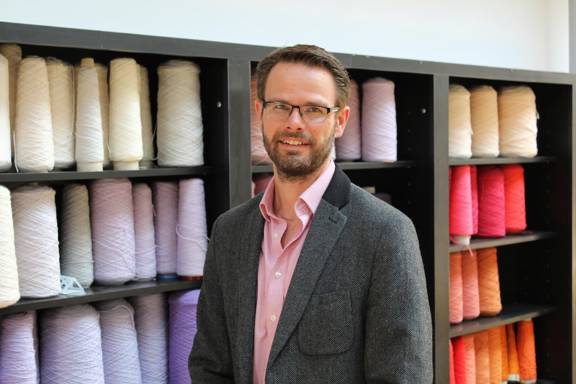 Working in Scotland
Working in Scotland has given me a great insight into the important work carried out, as well as the inventions made here, by people of all nationalities living in Scotland.
I've always found the people of Scotland to be open and honest. They're also very personable, which in my industry makes it a pleasure showcasing what we do best.
Not only is my sector, tourism and hospitality, a small industry, but so are many industries in Scotland. Once you get to know people, you realise just how keen they are to collaborate and make the most of the country we all call home.
Working at Expedia Group
I recently joined the team at Expedia Group in Edinburgh. Expedia Group is one of the world's largest travel technology companies. It's headquartered in Seattle with offices throughout the globe.
With Scotland's strong skillset in both tech and travel on the global stage, working at Expedia offers huge potential for me personally to develop and build on my existing experience within the sector.
My role as an Associate Market Manager (Account Manager) is to maintain and build strong relationships with existing and new partners across Scotland. I work to raise awareness of Expedia's properties and products to travellers locally, nationally and internationally. I also work with other partners and stakeholders in various capacities on collaborations to help improve the experience for our visitors and locals alike.
Early in 2023, I was fortunate enough to join the Board of Trustees with a local charity, the Scottish Seabird Centre in North Berwick. This is a marine conservation and education charity, with a five-star visitor centre, nestled by the harbour in the beautiful seaside town in East Lothian.
I may be slightly biased, but I cannot recommend a move to Scotland enough. From cities like Edinburgh and Glasgow to Aberdeen and Dundee, there are so many opportunities to work with forward-thinking and innovative organisations. This is coupled with a perfect work-life balance. Scotland may be small, but it's truly international and accessible from anywhere.
Living in Scotland
I live in Portobello, a costal suburb of Edinburgh. It's an ideal location for a family with young kids. We have a seven-year-old who started school in 2021 and our four-year-old is in a local nursery, where we've all made a lot of good friends over the years.
Our 'Scottish' lifestyle very much focuses on being out and about, exploring Scotland when possible. If I was to say the one thing I love the most about Scotland, it has to be that, even though we live in the city, we have the great outdoors on our doorstep. Within a short drive, we have the beaches of East Lothian and rolling hills of the Scottish Borders, or in two hours we can find ourselves in the Highlands.
Interested in working in Scotland?