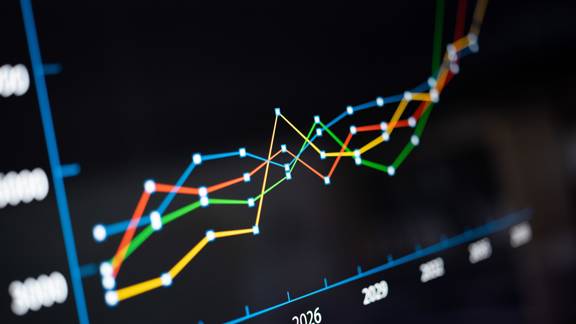 Fintech is booming in Scotland, with a collaborative community that's grown considerably since 2018.
Home to more than 200 fintech companies, with a density of fintech firms around 60% greater than the UK average outside London, Scotland could be your opportunity to grow too.
A booming sector

Scotland is home to more than 200 fintech companies - with opportunities in both established giants and start-ups.

A 10-year roadmap for fintech success

FinTech Scotland's 2022 strategic plan outlines plans to create 30,000 jobs in the sector.

A place to develop your skills

There are around 200 financial services-related courses taught across Scotland's 19 universities.
Your skills are in demand
Scotland is the largest UK financial hub outside London – and it needs your skills.
FinTech Scotland has outlined an ambitious research and innovation (R&I) 10-year roadmap for fintech success. This strategic plan from 2022 outlines exciting opportunities, including creating 30,000 jobs in open finance, climate finance, regulation, and payments and transactions. The roadmap also plans to increase economic value (GVA) by more than 330%, from £598 million to more than £2 billion over 10 years.
Learn more about fintech in Scotland opens in a new window  
Global fintech companies have benefited from Scotland's capabilities and so can you. By moving here, they've become part of a collaborative, distinctive cluster of smaller fintech companies and larger financial organisations that are revolutionising the industry. Scotland is already home to fintech companies including:
So where are your skills most in demand? 'Big Three' recruiters are JP Morgan, who have a European Technology Centre in Glasgow, Barclays and NatWest opens in a new window . Other prominent employers include NCR opens in a new window in Dundee, BlackRock opens in a new window in Edinburgh, and Ingenico Northern Europe opens in a new window in Fife. TranSwap opens in a new window , the Singapore-based cross-border payment platform, has created a new research and devlopment (R&D) centre in Edinburgh. Black Arrow Financial opens in a new window is going to base their centre of global operations in Scotland. 
We have ambitious fintech start-ups here too, who also recruit locally. If you're interested in fast-scaling companies with international outlooks, you could consider looking at businesses such as AutoRek opens in a new window , Aveni opens in a new window , Broker Insights opens in a new window , DirectID opens in a new window , FreeAgent opens in a new window , Lending Crowd opens in a new window and Fortinet opens in a new window . All of them started here, and have chosen to grow here. 
Find the latest fintech roles in Scotland
We're constantly innovating in the fintech sector. So, whatever your passion, and however niche your expertise, you'll find a home for it in Scotland.
How Scotland supports fintech
Start your career journey with FinTech Scotland opens in a new window  – a body dedicated to developing an innovative community of fintech SME firms. They are supported by strategic partners across the industry, including Barclays, who opened their Eagle Labs in Glasgow to help start-ups and scaleups succeed and scale – all in collaboration with FinTech Scotland.
If it's happening in the sector, FinTech Scotland are very likely to play a part. They have the silver level of 'Cluster Excellence' accreditation, the highest in the UK and Europe.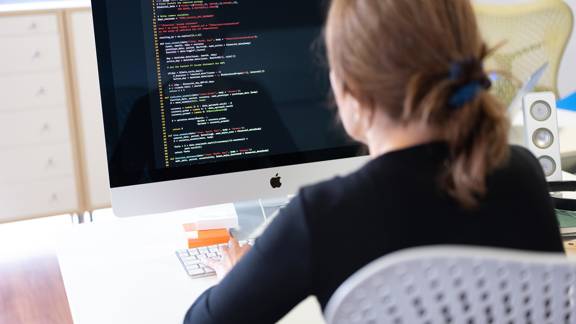 The fintech sector at a glance
Diversify your skills in Scotland across a range of innovation categories, including payments, blockchain and cryptocurrency, open finance, regtech and security, lending, personal finance, and wealth management.
Fintech in Scotland is growing fast – along with opportunities for new talent. According to FinTech Scotland, over £305 million has been invested in Scottish fintech start-ups and scale-ups in 2022 – an increase of over 200% in one year. That same year, Scotland increased the number of fintech companies starting to scale, with approximately 32% of the community now scaling, scaling-up or a large enterprise. 
Advanced research and development
Make the most of Scotland's world-class knowledge and up your skills. 
Scotland continues to lead in research and academia, with around 200 financial services-related courses taught across 19 universities. In fact, the universities of Strathclyde, Stirling, Edinburgh, and Glasgow have all developed their own MSc Fintech degree.
Explore one of Scotland's accelerator programmes, centres of excellence or academic research institutes. You can also connect with like-minded individuals from the fintech community in Scotland's collaborative hubs.
The Financial Regulation Innovation Lab is Scotland's flagship collaboration between FinTech Scotland, Glasgow, and Strathclyde universities. It brings together industry partners, fintech entrepreneurs, universities, and regulators to revolutionise the future of financial regulation and fintech innovation. It reflects the immense support for the sector, and the UK government's commitment to the high-growth potential of Scottish fintech innovation.
Perhaps your next move is to blockchain? Scotland exists on the cutting edge of tech, with more and more large Scottish firms and start-ups looking at blockchain within financial services. Scottish start-ups in this area include Siccar opens in a new window and MaidSafe opens in a new window , and The University of Edinburgh has a Blockchain Technology Lab opens in a new window within its School of Informatics.
Bring your skills to Scotland and grow with our leading international fintech hub.
Quality of life
Scotland has lots to offer outside of work. 
 
Wherever you decide to work in Scotland, you'll discover welcoming communities, rich history and vibrant culture. Enjoy shorter commutes, world-class education, free healthcare, and plenty of green space on your doorstep. 
Building a career in Scotland comes at a lower cost of living than many other major locations.  You'll benefit from flexibility for hybrid and remote working while being fully supported by reliable digital connectivity. 
As one of the best-connected places in Europe, Scotland has six airports with daily direct flights to 150 destinations worldwide. We also have fast and frequent rail links to all parts of the UK.