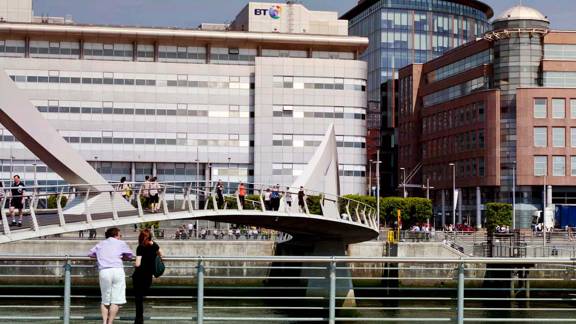 Cassandra Mercury, American national, living and working in Scotland
Cassandra Mercury moved from California to study at Edinburgh University. Now she lives and works in Glasgow as a Space Quantum Technology Lead. Read about her story.
Hello, I'm Cassandra.
I'm a Space Quantum Technology Lead at Craft Prospect, a NewSpace company providing AI-enabled space technologies, quantum encryption services and mission systems consultancy in Glasgow.
After first studying in Edinburgh I told myself I would someday return to live in Scotland, and I have finally made it happen.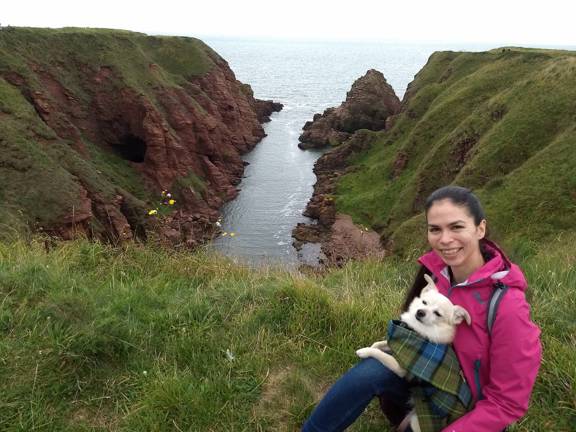 Why work in Scotland?
Because I knew I wanted to be able to live and work in Scotland, I sought out the opportunities to make that happen. I was able to find a start-up doing the kind of exciting, innovative work that I thrive in and within the sector I have mostly worked in since graduation - space.
As the Space Quantum Technology Lead at Craft Prospect, I am currently working on a quantum key distribution payload for a CubeSat that is aiming to launch in two years.
My career to date has allowed me to work on many amazing projects from a Mars rover to a new type of transportation with the hyperloop. Scotland has now given me the opportunity to work on satellites and quantum technologies. It is a constant cycle of learning and creating within a growing field of awesome Scottish companies developing the Scottish space ecosystem.
One of my favourite facts I love to tell people, when they find out that Scotland even has a space industry, is that Glasgow produces more satellites than any place outside of my home state of California.
Living in Scotland
I first came to Scotland for a few months during university, doing a study abroad semester at the University of Edinburgh. I simply fell in love with the city with its magical twisting streets and closes, the beautiful architecture, the amazing green spaces all around, its walkability and the fact that there is always something going on with the festivals and events of a calibre you would expect of a much larger city.
One of the biggest roadblocks initially was the rather circular problem of letting agencies saying I needed a bank account to sign a lease and banks saying I needed a lease to get a bank account. It was so frustrating.
After several days of back and forth it finally came out that I needed an official government document stating I had a UK address in order to get a lease. That document ended up being the USDA paperwork to bring my dog over that listed the place I rented for the first two weeks as my address. Once I signed the lease I was able to get a bank account but that was a stressful transition.
Exploring Scotland
I love how welcoming the country is to dogs. My dog, Little Feet, is my travel companion and has gone all around the country with me.
We have been able to do so easily with so many pubs, cafes, accommodations and even activity providers being dog friendly. We have hiked the Great Glen Way and the Borders Abbey Way, travelled around the islands, kayaked, visited the great stone circles, the huge cave on Staffa, castles, lochs, and beaches where I could hardly believe I was still in Scotland.
Everyone who has come to visit me from the States instantly understands why I love this place. The city is amazing, there is easy access to wonderful trails and hikes everywhere, the people are friendly, there is so much to see and do and the country is a nature lover's dream.
The short and cold winter days took some getting used to for me coming from Los Angeles but the long summer days out exploring the beautiful countryside and then coming back into town to experience all the wonderful events always going on (pre-Covid) more than makes up for it.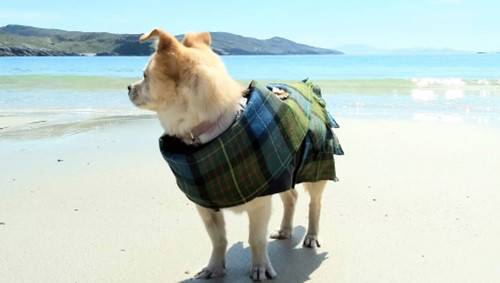 Interested in space careers in Scotland?