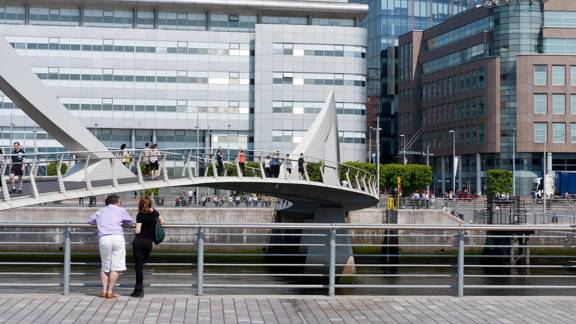 Maulin Buch, Indian national, living and working in Scotland
Maulin Buch is an Indian national living in Scotland. He's currently a Marketing Manager at Retronix. Find out why he enjoys living and working here and learn how TalentScotland has helped.
Hello, my name is Maulin.
I came to Scotland to do my master's degree because of the country's excellent reputation for education.
Having moved here from India, I have had to negotiate the visa process many times. TalentScotland's help has been invaluable in this and put my mind at rest.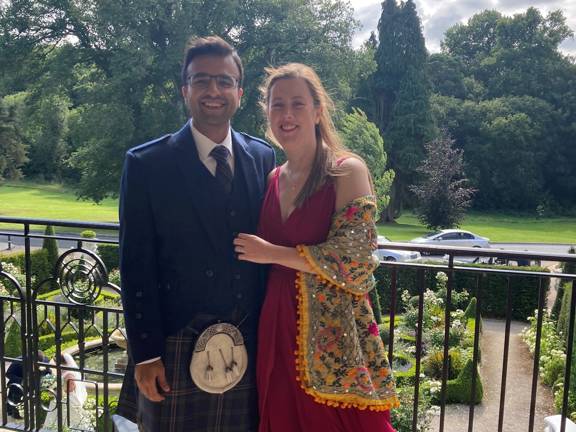 Why work in Scotland?
After completing my master's in Business Administration in India, I wanted to continue my education overseas. Scotland was the obvious choice because of its reputation and many renowned universities. After graduating from the University of Glasgow, I was only allowed to work part-time in the UK as I was still on a student visa.
I got lots of help through TalentScotland. They've been a constant source of support. I've had to move to different visas during my time in Scotland and they've given me legal assistance, liaising with my employer to explain the process. I wouldn't still be working in Scotland today without their help.
Working at Retronix
Retronix — A Jabil Company — was founded in 1992. It has 40 employees and it's headquartered in Coatbridge, Lanarkshire (near Glasgow). The company provides PCPA (IC & PCB) solutions for high reliability industries, including defence and aerospace. My managers at Retronix have been supportive with my visa documentation throughout my time here.
I joined Retronix as a Marketing Executive at first to set up online and offline channels. The marketing department has expanded and I'm now working as Marketing Manager.
My time at Retronix has been all positive. I've had freedom to experiment and apply my own ideas, lots of responsibility, the opportunity to add new tasks to my role, develop my career and apply much of what I studied.
My colleagues have been very welcoming and supportive. I feel very lucky to be working in such a positive and encouraging environment. It genuinely feels like a home away from home for me in Scotland.
Living in Scotland
My advice to people looking to relocate is that they should come to Scotland with the goals of gaining international work experience and seeing how people live in a different part of the world.
The country has an excellent reputation for high-quality education and tech expertise. I'd say just to come and experience it – don't have any apprehensions. Integrating with local people, rather than just mixing with those from your own country, is the best way to immerse yourself in a new culture and feel part of it.
There's a real sense of fairness in Scottish life, and I feel comfortable because the people are so genuine. You don't have to travel far from the city to reach the countryside and I love driving to Glencoe because the scenery is so beautiful.
The Indian food available in Glasgow is excellent too, and very similar to what I'm used to at home, so that's another thing that helped me settle quickly and enjoy my new life.
I've really settled in, now — I became a UK citizen in August 2021 and married my partner Gayle in June 2022.
Interested in business services careers in Scotland?