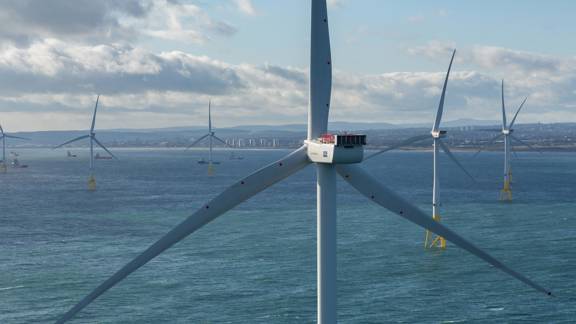 With unrivalled wind resources, Scotland is home to the largest floating offshore wind market in the world. It's also home to your opportunity to work on ground breaking renewable energy projects.
Scotland's offshore wind sector
50 years of energy expertise

Scotland has the largest number of people skilled in offshore outside of Houston, Texas.

Carbon neutral by 2040

Scotland plans to reach net-zero greenhouse gas emissions by 2045.

£250,000 of planned investment

to build a stronger supply chain and supply 50 gigawatts of offshore wind by 2030.
The offshore wind sector in Scotland
Join an internationally recognised workforce, in an energy sector at the forefront of innovation. Scotland's expertise, built up during a 50-year period of leadership in oil and gas, offers huge advantages.
Part of this includes a legacy of large deep-water platform and rig construction sites. We also have a well-established supply chain to support the renewables sector.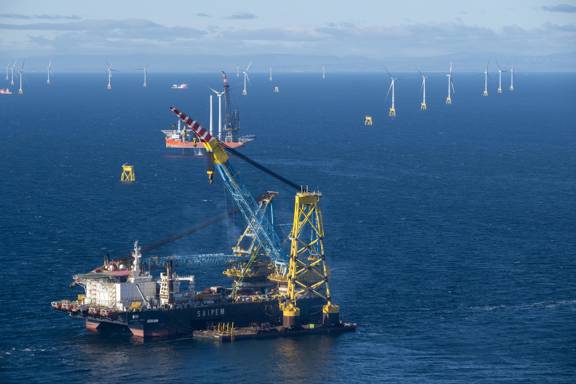 Your skills are in demand
Scotland is where innovative minds and industry connect – we have the largest concentration of offshore engineering expertise outside of Houston, USA. There are many opportunities to build a rewarding career and broaden your skills.
Work from the ground up, as the offshore wind sector continues to launch large-scale and ambitious commercial projects. You can be a part of early innovation and contribute to creating a huge market for new floating wind technologies, the sector's supply chain and the latest port infrastructure.
Is your opportunity in manufacturing? As demand increases for specialist equipment such as export cables, array cables, and wind turbine blades, Scotland's supply chain will need new talent to keep up the momentum. 
Specialisms as broad as engineering, automation, robotics and big data will all be part of Scotland's energy transition.
See how Scotland will deliver renewable energy skills for a sustainable future  
How Scotland supports offshore wind
The Scottish government is committed to further growth of an already strong offshore wind market. 
Watch your career flourish in a sector that's growing its renewable energy sector at pace to meet world-leading targets. For example, Scotland has written into law its aim to become carbon neutral by 2040 and have net-zero greenhouse gas emissions by 2045.
Funding continues to flow into the sector.
The UK's Offshore Wind Sector Deal opens in a new window will invest up to £250 million to build a stronger supply chain and deliver 50 gigawatts (GW) of offshore wind by 2030.
The ScotWind leasing opens in a new window is another world-leading development that is set to see £28 billion investment in Scotland, making the sector stronger and more resilient. It also makes it the perfect place to make your mark.
The sector at a glance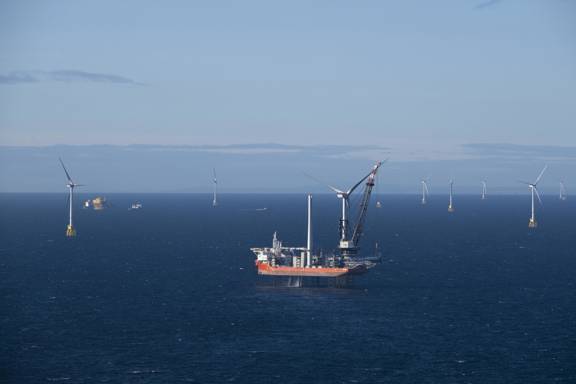 Connected institutions and infrastructure
Quality of life
Scotland has lots to offer outside of work. 
 
Wherever you decide to work in Scotland, you'll discover welcoming communities, rich history and vibrant culture. Enjoy shorter commutes, world-class education, free healthcare and plenty of green space on your doorstep. 
Building a career in Scotland comes with a lower cost of living than many other major locations.  You'll benefit from flexibility for hybrid and remote working while being fully supported by reliable digital connectivity. 
As one of the best-connected places in Europe, Scotland has six airports with daily direct flights to 150 destinations worldwide. We also have fast and frequent rail links to all parts of the UK.