Scottish regtech companies to watch
11 Jan 2021 • 6 minute read
Meet Scotland's innovative regtech community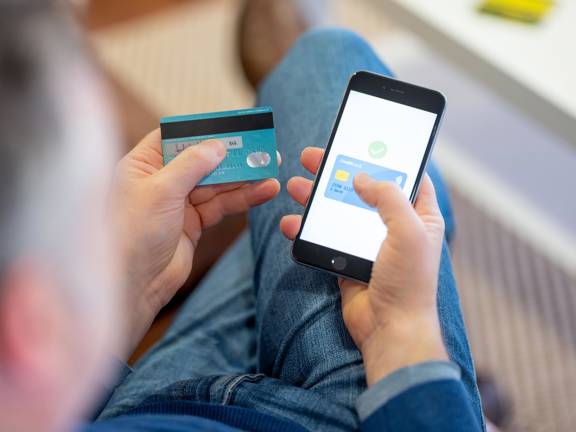 Industry-wide solutions
Scotland has a vibrant regtech community within its fast-growing fintech cluster. Regulatory reform across industries presents a fantastic opportunity for finding new ways to innovate products. And that's where Scotland's fintech and regtech communities come together.
Nicola Anderson, chief executive of FinTech Scotland says: "If you're a large global bank or financial institution, you've seen approximately 1,600 new global regulatory obligations come into play over the last year. That was regulators across the world reacting to Covid-19 and trying to help the industry address any immediate changes needed to support the economy, consumers, customers and businesses.
"At the other end of the scale, if you're a small business or sole trader, you're probably still spending up to 20% of your time meeting regulatory compliance obligations.
UK and global trends
"Anything that regtech can touch now around managing financial crime globally is useful," Nicola adds. "It gives us the opportunity to advance some very good solutions against tricky issues in that space – and we're already seeing that happen. Technology can help us protect people against individual frauds, as well as boosting confidence in the financial system.
"How we share data across borders is another area where regtech can help. With growing volumes of data and technology moving around the world, we'll start to see more of that."
Businesses in Scotland who have applied their regulatory and technology capabilities into financial services are also finding ways to apply innovative solutions into other heavily regulated industries, such as energy, health tech, space and more.
It's an opportunity that's really coming to life in Scotland – and an opportunity for your business to reach out to Scotland's regtech community for the right solutions to support customer onboarding and regulatory needs.
Scottish regtech companies to watch
You might also be interested in
Tech response to Covid-19

How Scotland's innovative fintech and regtech firms have mobilised and responded to the challenges arising from the Covid-19 pandemic.

11 future technologies

Scotland's long tradition of tech innovation is stronger than ever, making it the place to do great things digitally. 

Find fintech solutions

With its rich heritage of financial services expertise and innovative startups, Scotland's vibrant fintech community is worth getting to know.
Need help sourcing a regtech solution?
We can put you in touch with the right people.