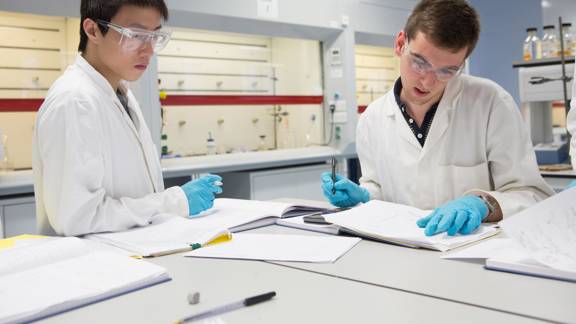 Accelerate your career in one of the most accessible, well-connected and collaborative life sciences clusters in Europe. 
Medical technologies and pharmaceutical services, precision medicine, advanced therapies, digital health and care, industrial biotechnology, animal health and agritech. These are just some of the areas you can work at the cutting edge of science in Scotland.
Life sciences in Scotland
A skilled workforce

Join the 40,000 people across 750 organisations already working in the life sciences sector in Scotland.

Industry-leading research facilities

Seven of Scotland's research and innovation centres are directly linked to life sciences.

Continued growth in the sector

The sector generated almost £7.4 billion in Scotland in 2020, with plans to grow to £8 billion by 2025.
As one of the biggest life sciences clusters in Europe, you'll join 40,000 people, working across 750 diverse organisations. Our culture of world-leading research gives you the edge to explore specialties like human healthcare, medical technologies, precision medicine, digital health, and advanced therapies and animal health. 
Your skills are in demand
Steady investment and innovation continue to create job opportunities in life sciences, with almost £7.4 billion in turnover generated in Scotland in 2020. 
With a robust action plan built on a framework of innovation, commercialisation, sustainable production and internationalisation, the life sciences industry is due to grow to £8 billion by 2025
Scotland attracts many big-name industry innovators. Developing your life sciences career here gives you the unique opportunity to make an impact at leading global organisations such as GSK opens in a new window , Charles River opens in a new window , Stryker opens in a new window , Bayer opens in a new window , Nextpharma opens in a new window , Canon Medical Research Europe opens in a new window , Medtronic opens in a new window , Nikon opens in a new window , Sartorius Stedim opens in a new window , Neogen opens in a new window , Merck opens in a new window , IQVIA opens in a new window and ThermoFisher opens in a new window . 
You can also broaden your skills and delve into new areas of work at ambitious start-ups, scale-ups and everything in between.
Find more life science companies in Scotland opens in a new window  
How Scotland supports the sector
As a powerhouse of innovation and invention, Scotland attracts some of the world's best and brightest.
Our academic institutions are renowned for making impressive leaps through research and development (R&D), backed by investment to develop new products, processes and opportunities – including creating jobs.  
If manufacturing is your area of expertise, you can collaborate with National Manufacturing Institute Scotland (NMIS) opens in a new window . This industry-led institution for ground-breaking manufacturing research can give you the opportunities you need to boost your skills.
Initiatives like the Life Sciences Leadership Masterclass Programme opens in a new window and Skills Investment Plan opens in a new window enable you to maximise your potential in Scotland through training and upskilling. Progressive government policies strive to make Scotland an even fairer, better place to live and work.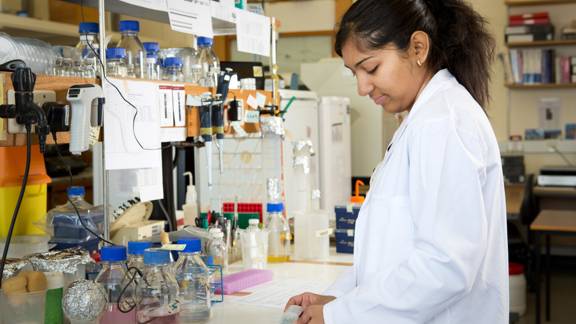 The life sciences sector at a glance
Scotland's enduring success is built on a history of drug discovery excellence, supported by world-class infrastructure. This enables life-changing research in areas like genomic, proteomic and metabolomic science. 
Did you know that Scotland ranks among the top three places for research productivity and impact worldwide? Beta blockers, the world's first vaccine against viral Hepatitis B, and the world's best-selling asthma treatment (Salbutamol) are some of the many pioneering innovations developed right here. 
Scotland is home to 19 universities and higher education institutions, alongside world-leading research and innovation centres. In fact, seven of our innovation centres are directly linked to life sciences, which offers the perfect environment to make an impact. 
Our outstanding record of collaborative, pioneering medical research unites academia and industry, including our National Health Service (NHS) opens in a new window , a hub of clinical expertise and data-driven innovation.
Advanced research and development
By choosing Scotland, you join an active, ambitious and connected community gaining access to the latest technology and R&D through organisations and initiatives like:
You'll also be able to elevate your expertise at academic and industry centres of excellence, such as: 
Quality of life
Scotland has lots to offer outside of work. 
 
Wherever you decide to work in Scotland, you'll discover welcoming communities, rich history and vibrant culture. Enjoy shorter commutes, world-class education, free healthcare, and plenty of green space on your doorstep. 
Building a career in Scotland comes at a lower cost of living than many other major locations.  You'll benefit from flexibility for hybrid and remote working while being fully supported by reliable digital connectivity. 
As one of the best-connected places in Europe, Scotland has six airports with daily direct flights to 150 destinations worldwide. We also have fast and frequent rail links to all parts of the UK.