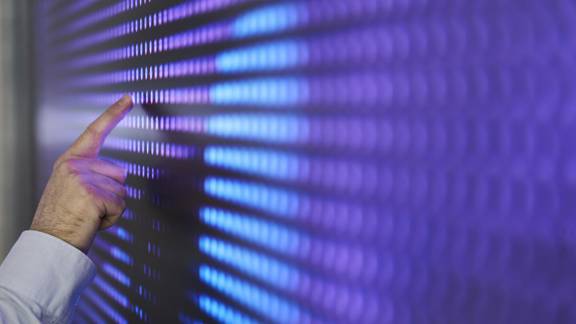 Everyone relies on ATM machines and PIN numbers, complex security algorithms and online ID systems daily — all were developed in Scotland.
As a world-leader in cyber resilience, Scotland is the ideal place to develop a dynamic, rewarding career in cyber security. 
Cyber security in Scotland
A highly skilled workforce

Around 74,000 people work in digital technology in Scotland.

A major tech and financial hub

Build in-demand skills at one of our 15 financial institutions with dedicated cyber security departments.

A booming sector

The number of cyber security companies in Scotland grew from 50 to 330 in four years.
Scotland is a major tech and financial hub with many opportunities to upskill for future developments in areas like data security, digital forensics, and ethical hacking. 
While Edinburgh leads the way as Scotland's digital tech centre, Glasgow is recognised for its growing pool of software development expertise. Dundee's successful track record in computer games development, and as the home to the world's first university to offer an ethical hacking degree, makes it a leading destination in providing account security for online gamers
Your skills are in demand
The cyber security industry continues to boom in Scotland. From 2017 to 2021, cyber security companies increased from 50 to 330.
It's no secret that Scotland has a longstanding global reputation for financial services, data, digital expertise and tech innovation. In fact, our world-class technological capabilities across core sectors – like financial and business services – attract some of the world's biggest and brightest to set up here. You can gain insight into the latest cyber security techniques and build in-demand knowledge in global banks like Royal Bank of Scotland (RBS) and Tesco Bank and leading financial institutions such as Morgan Stanley, JP Morgan and Standard Life Investments.
In addition to global powerhouses, Scotland is also home to ambitious cyber tech start-ups that offer scope to experiment in an agile, thriving environment. Innovators developing pioneering products in Scotland include:
University spin-outs such as Truedeploy opens in a new window , Lupovis opens in a new window and MemCrypt opens in a new window have chosen Scotland as their home too. 
Adarma opens in a new window , Fortinet opens in a new window and Capgemini opens in a new window are some of the other major players that have set up business in Scotland, alongside home-grown success stories such as MaidSafe opens in a new window , DirectID opens in a new window . 
Today, cyber security is at the heart of every successful business. When you develop your career in Scotland, you have the opportunity to work in a growing number of sectors that span:
Training, consultancy, and professional services
Incident response
Monitoring, detection, and analysis
Identification (ID), authentication and access control
Supervisory control and data acquisition (SCADA) and information control systems
You can also build sought after skills in adversarial risk analysis, digital forensics, fraud security, and systems integrity.
Find the latest cyber security roles in Scotland
We're constantly innovating security technology. So, whatever your passion, and however niche your expertise, you'll find a home for it in Scotland.
Cyber security in Scotland
Both government and business strongly advocate using data for the economic and social benefit of citizens, corporations and research organisations in Scotland. Cyber security remains at the heart of achieving this successfully. 
Active support from the Scottish government ensures we remain one of the most well-connected collaborative locations in Europe.
Scotland's strengths in financial services and technology also make it a significant fintech hub, creating a wealth of opportunity – including new jobs. You'll be able to build in-demand skills at one of our 15 financial institutions with dedicated cyber security departments, and a growing number of Security Operation Centres (SOCs). 
Scotland is also home to a number of initiatives and organisations supporting women in cyber roles, such as Scottish Women in Cyber opens in a new window , Women in Cyber Security Scotland opens in a new window and Scotland Women in Technology opens in a new window . There are also various societies and tech-security meet ups, like the Ladies Hacking Societies, located in different cities across the country.
The sector at a glance
Did you know that Scotland is ranked among the top 30 countries and cities for digital connectivity?
As one of the most well-connected locations in Europe, our researchers, businesses, and professionals regularly collaborate, exchanging valuable expertise to keep the local market competitive – and enable you to stay ahead of the competition. Our reputation for innovation is world-renowned and our globally recognised solutions support business heavyweights like Dell, ATOS and Oracle. 
If you want to secure an instant connection to the industry, try joining ScotlandIS opens in a new window . It's a cluster of academic and industry members that works collaboratively with Scotland's cyberQuarter opens in a new window  and represents the voice of the industry. ScotlandIS connects small and medium enterprises and delivers events to develop the cyber community. It's a great place to find your community and hear about career opportunities.
In fact, when you work in Scotland, there are lots of places to connect with others – at conferences, events and training centres.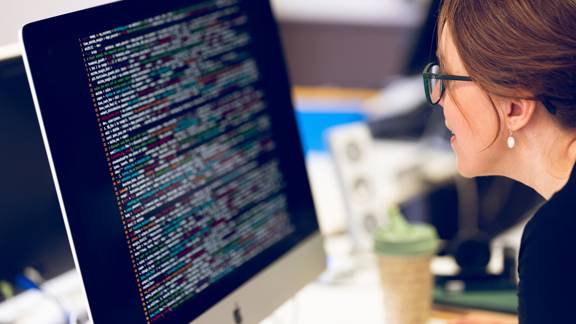 Professional networking opportunities
Get help from a range of professional networks, conferences and training centres which offer ongoing development opportunities. These include:
Advanced research and development
Scotland is well known for its state-of-the-art facilities. Located at Abertay University, the cyberQuarter is an £18 million hub for cyber security research, innovation, and skills development. 
There are several centres of excellence here that focus specifically on cyber security research. It's a rich landscape for research and development (R&D) and development opportunities, that could provide a collaborative environment for training and research.
Quality of life
Scotland has lots to offer outside of work. Wherever you decide to work in Scotland, you'll discover welcoming communities, rich history, and vibrant culture. Enjoy shorter commutes, world-class education, free healthcare, and plenty of green space on your doorstep. 
Building a career in Scotland comes at a lower cost of living than many other major locations. You'll benefit from flexibility for hybrid and remote working while being fully supported by reliable digital connectivity. 
As one of the best-connected places in Europe, Scotland has six airports with daily direct flights to 150 destinations worldwide. We also have fast and frequent rail links to all parts of the UK.