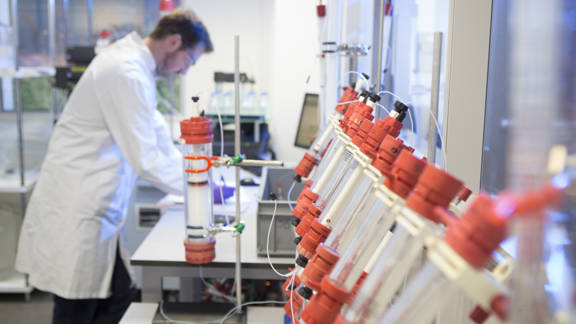 Health and life sciences industries
You might also be interested in
Edinburgh BioQuarter opportunities

Hailed as the 'future of healthcare', Edinburgh BioQuarter is a world-class life sciences cluster that's home to hospitals, research institutes and growing companies.

Digital health's rising stars

Scotland's expertise in turning health data into clinical insights is far-reaching. Here are 15 Scottish digital health and wellness tech companies to watch.

Innovators in diabetes management

Scotland is a world leader in helping diabetics manage their condition. We have companies involved in every area of diabetes management.
Get the latest updates from Scotland's life sciences and tech industries
Need help?
If you have a question about life sciences and health technology opportunities in Scotland, our team of advisers can help.