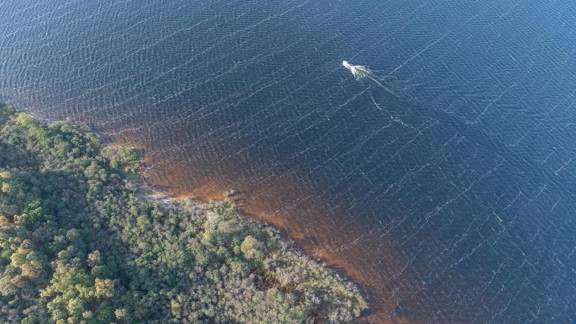 Scotland is the ideal location for your next water project. Scotland's innovation track record and world-class testing facilities has earned it a reputation as a 'living lab' to develop water and wastewater solutions.
Did you know?
Scotland is one of the most accessible, well-connected and collaborative water clusters in the world. A broad mix of multinational firms are based here, supported by substantial business, academic and technology communities.
90% of the UK's surface freshwater

is located right here in Scotland and is world-renowned for its exceptional quality.

Over 150 years public utility experience

Scotland has developed an integrated supply chain with a diverse range of 400 water and wastewater companies.

16,000 talented people

are employed across Scotland's water and wastewater industry.
Read our hydrogen reports

Abundant and high-quality water resources

With a mission to become a 'Hydro Nation' and with strong government support, Scotland offers plentiful opportunities for innovative companies like yours. A Hydro Nation is one that manages its water environment to its best advantage, using its knowledge and expertise at home and internationally. By sharing Scotland's best practice we can help the world to resolve critical water issues.

The Scottish Government's Hydro Nation strategy will ensure that Scotland remains a world leader in all things water-related by maximising the economic opportunities from our water resources. The strategy brings together key public and private sector stakeholders and focuses on innovation, knowledge, skills and export opportunities, supporting the development of the wider hydro economy both at home and overseas.

If you're looking for the perfect location for your water business, Scotland offers a broad and flexible range of commercial property, office facilities, lab facilities, serviced accommodation and development options to consider across the country.

Scotland's abundant and secure water supplies provide excellent opportunities for water-intensive manufacturing and process industries and we can help you to identify suitable sites for new investment opportunities.
Why Scotland is the ideal fit for water and wastewater projects
Join a community with innovation at its heart
Scotland's sole water utility provider, Scottish Water opens in a new window  has committed to being a net zero organisation by 2040 - five years before our national target. Through innovative renewable energy and energy efficiency projects, subsidiary Scottish Water Horizons helps Scottish Water host twice as much electricity on its estate than it uses. And with its two live test centres, it's easy for companies to test on real water networks. Scottish Water's international consultancy arm, Scottish Water International, is also in global demand to export Scotland's water governance expertise.
You'll find that our single water utility's open and progressive outlook creates the ideal environment for innovation to thrive, creating growing market opportunities for sustainable technology solutions.
More about innovation in Scotland 
Access the skills and talent you need
Scotland ranks among the top three worldwide for research productivity and impact with 19 universities and higher education institutions. Our world-leading research centres attract some of the brightest international scientists, engineers and academics.
CREWopens in a new window  (Centre of Expertise for Waters) brings together 340 water academics from the James Hutton Institute and 13 Scottish universities, providing a coordinated research programme. The James Hutton Institute is a world-leading research institute for water, land, crops and the environment, improving the resilience of ecosystems and sustainable communities.
Also, Dundee University's Centre for Water Law, Policy and Scienceopens in a new window is the only UNESCO category 2 centre in the UK, and has a global reputation in water governance expertise.
If that wasn't enough, we will listen to your business, giving you the opportunity to influence skills, education and training provision to maximise your human capital. By choosing Scotland for your water project, you'll find a cohort of ambitious, passionate and globally connected leaders across academia and industry.
More about Scotland's people, skills and recruitment 
Benefit from ongoing support
Scotland's strong model of governance underpins and supports one single water utility - Scottish Water. Operating within an effective and highly-respected government framework, publicly-owned Scottish Water has successfully increased operational efficiency while continually driving innovation in the sector.
Scotland is a lead partner in the Water Test Networkopens in a new window , an Interreg Europe collaborative project giving companies access to water test facilities across north-west Europe. This project can provide financial support for Scottish-based SMEs to test their innovative products with Scottish Water, the James Hutton Institute or at any of the 14 test centres across Scotland, Belgium, France, Germany and the Netherlands.
If you have any questions or want to talk with one of our advisers, we're always ready to help.