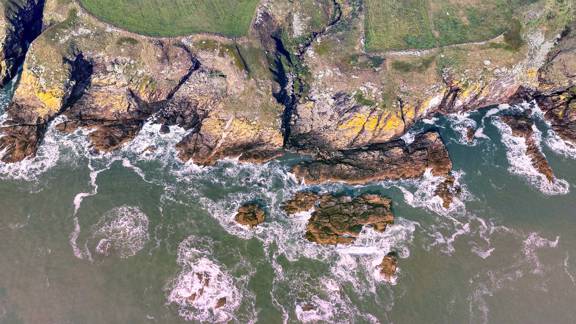 Scotland's action on climate change
Scotland's transition to net zero emissions opens huge opportunities to innovate and grow your business in the country. Learn why Scotland is an ideal location to develop sustainable solutions and export them to the world.
Let's work together
Scotland is committed to reach net zero emissions by 2045 in a way that's equal, fair and creates opportunities.
From educating and training our future workforce, to protecting peatlands and forests and developing climate technologies, Scotland is playing its part in creating a greener, sustainable future for all.
We all need to take action now, and we're here to help.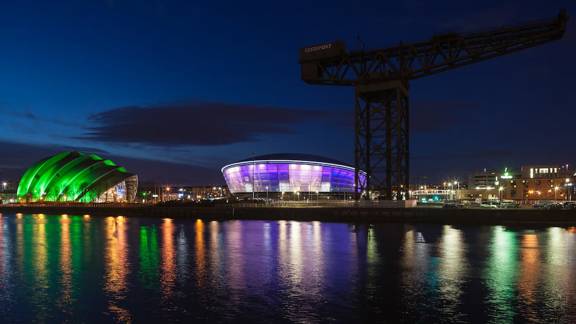 Why choose Scotland?
Discover Scotland's wealth of low carbon skills, networks and opportunities.
Renewable energy skills

Jim Brown, Director of ESP, shares his thoughts on how Scotland is reshaping its energy skills landscape to meet challenges and opportunities, across the UK and globally.

Wind, sea and the right chemistry

Scotland is at the forefront of the Fifth Industrial Revolution. It's poised to play a significant role in Europe's sustainable energy production. Paul O'Brien, Scotland's DeepWind cluster expert, explains further.

Scotland's hydrogen opportunity

Could hydrogen be the key to Scotland achieving net zero? Scotland's hydrogen, energy and low carbon specialists, Dave Holman and Meinolf Otto share their thoughts.
Latest investment news
Read some of Scotland's latest sustainable investment stories.
A global green energy partnership

Scotland and Japan will explore shared opportunities in offshore wind and green hydrogen as part of a vision for a sustainable future.

Cutting methane emissions

A ground-breaking cattle feed additive developed by Royal DSM will cut methane emissions from cattle by at least 30% and will be globally manufactured in Scotland.

Investing in a low carbon future

Mitsubishi is creating a heat pump centre of excellence in Scotland. Discover how its 'smart factory' will help develop the next generation of heat pumps.
Join our mailing list
Get trade and investment updates, news and insight from Scotland direct to your inbox.
Climate change solutions and opportunities
Read some of our recent low carbon success stories.
How Space Intelligence is helping to restore the world's peatlands

Scottish vertical farming innovator IGS goes global

Star Renewable Energy delivers district heat to Scottish cities

Scotland is inviting investment into a £3 billion Green Investment Portfolio
Building a sustainable business in Scotland
Biofuel from whisky by-products
Who would have thought that Scotland's national spirit could one day power our cars?
Fortunately, it is only from whisky residues that this new biofuel could be developed under the ingenious impulse of Professor Martin Tagney OBE, founder of Celtic Renewables, a spinout from the Biofuel Research Centre at Edinburgh Napier University.
With the whisky industry alone producing more than 1,600 million litres of by-products a year that can be recycled into biofuel – Celtic Renewables' innovation could well help us all see the road a little greener without moderation.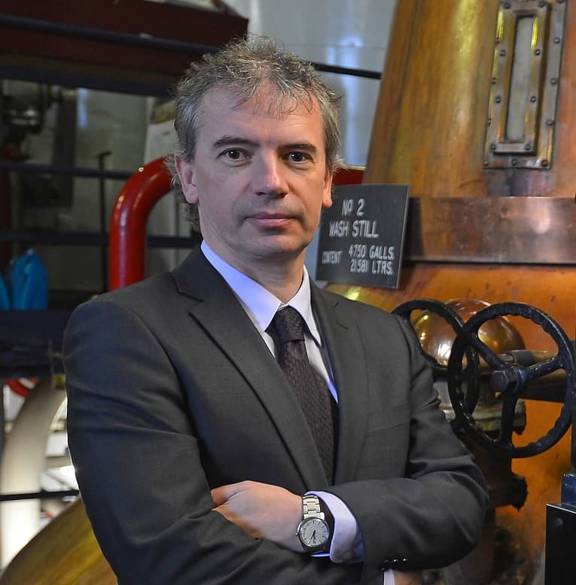 Find your local SDI office
Want to learn more about Scotland's green economy? As Scotland's trade and inward investment agency, we help companies from around the world do business in or with Scotland. If you're an overseas business looking to set up in Scotland or find Scottish suppliers, we'd love to talk to you.