How Scotland will deliver renewable energy skills for a sustainable future
04 Nov 2021 • 10 minute read
Amid vast change in the UK energy industry, Jim Brown, Director of ESP, describes Scotland's part in reshaping the industry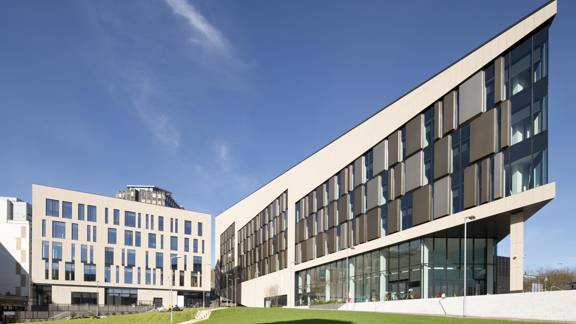 A new net zero economy
There are many reasons why Scotland is the prime place to be if your company is involved in renewable energy. Scotland is at the forefront of the shift to a net zero economy with significant opportunities for technical innovations that enable the decarbonisation, at scale, of high emitting sectors.
Scotland's skills are also a critical factor in the success of the renewables industry, but it has not always been so. I have seen a huge change in the industry over the past 10-15 years. Looking back, skills were always an afterthought, but now they are recognised as being fundamental to the success of the renewables industry.
The UK Offshore Wind Sector Deal opens in a new window really focused government and industry, and the Scottish Government has recognised that the unique skills system in Scotland provides a unique selling proposition for the nation.
The establishment of the DeepWind and Forth and Tay Clusters is also allowing a joined-up approach to supporting the wider supply chain, and collectively we can respond with appropriate skills interventions.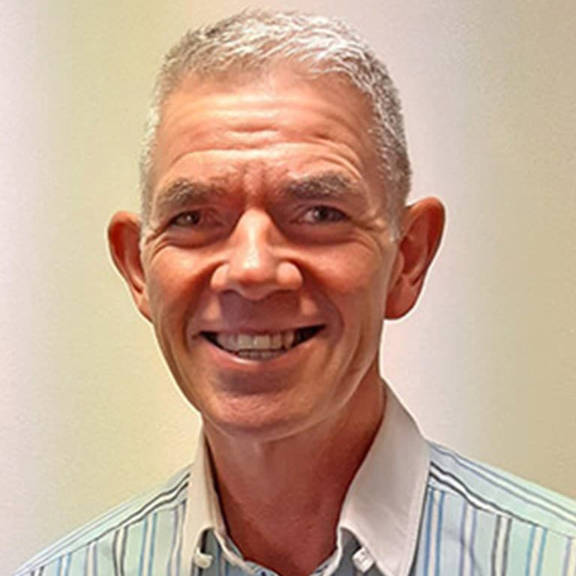 Finding green energy skills - why choose Scotland?
Energy companies around the world are experiencing several challenges in terms of finding appropriate skills in the industry. However, if skills are planned from the outset, then there should not be any significant issues.
Scotland is well placed with its history in the oil and gas sector. The larger companies are now refocusing on renewable energy solutions which is helping. But while there are real similarities there are differences. So, we need to address the skills from several fronts.
We need to:
Support the transition of companies and their employees through upskilling measures
Look at reskilling people from other sectors
Have pipeline programmes in place that will support new entrants to the sector
It is also about inspiring the future workforce and STEM activities (science, technology, engineering and mathematics) in schools. This is particularly important to allow students to make informed choices at an early stage.
What are Scotland's energy skills opportunities?
The climate emergency and the global recognition that we need to shift to renewable energies is accelerating activity and changing behaviours. This allows for new opportunities, including: 
Fewer workers required offshore, therefore workers with transferable skills will be available to transition to other energy industries
The electricity grid infrastructure investment which will be required to transmit the additional renewable power will also offer employment opportunities
Growing investment and innovation in the energy sector is expected to result in increased demand for labour and skills, with rising pressure for adapted and new skills at all levels
Building new roles based on existing skillsets from oil and gas, industrial research, manufacturing, and civil engineering
An increased focus on regional energy clusters, given the prediction that the energy workforce will become increasingly regionalised
What is driving the need for these skills?
Government policy is driving energy providers towards renewables. And industry now recognises the need to shift from fossil fuels to renewable energy technologies.
Research and development (R&D) of various renewable energy technologies is phenomenal. But there is a vast array of technologies that need to be deployed now to ensure a robust whole energy system is in place to include production storage and utilisation.
There are several technologies and business opportunities that need to be addressed simultaneously and the skills system needs to be joined up. Good news is, Scotland's unique skills system is well placed to support this, particularly in:
Hydrogen
Carbon capture and storage
Offshore wind
Oil and gas decommissioning
Subsea engineering
Energy training provision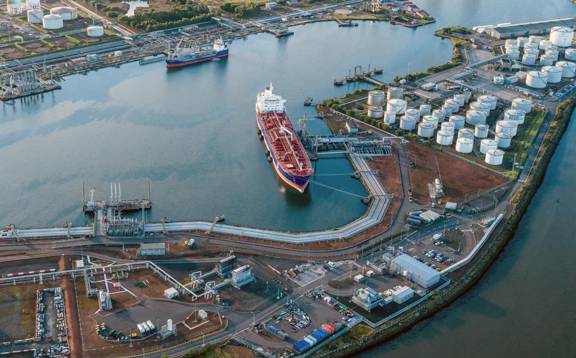 Positive outlook for energy skills in Scotland
The current landscape for renewable energy skills in Scotland is incredibly positive with colleges and universities realigning curriculum to meet industry's needs. And industry is now engaging – now more than ever.
ESP opens in a new window  has mobilised Scotland's colleges and has established several formal training networks in support of the necessary technologies and is aligning these around major projects.
These training networks are supported by Scottish Government and agencies. They cover wind, oil and gas, hydrogen, advanced manufacture, marine and maritime, transport, construction, energy efficiency and micro generation. And the networks can flex around emerging skills needs – a very responsive system to ensure Scotland is a thriving centre for the skills required for now and in the future.
This has been recognised by developers who are now shaping memorandum of understanding or formal agreements with ESP and others. Plus, there is a great balance of Scottish companies developing their skills sets around the emerging energy opportunities and inward investors locating in Scotland.
This early engagement is crucial to ensuring the right skills are in the right place, at the right time.
Opportunities in hydrogen
For example, a new cross-sector alliance has been launched to show the benefits a thriving green hydrogen sector would bring to Scotland and across the UK.
The Hydrogen Skills Partnership opens in a new window brings together ScottishPower, Robert Gordon University, Energy Transition Zone, Aberdeen University and North East Scotland College. It also includes leading electrolyser manufacturer ITM Power, Arcola Energy, Skills Development Scotland and the Hydrogen Accelerator, based at the University of St Andrews.
Working together, the partners will assess the readiness of the UK supply chain to support green hydrogen projects and highlight the potential economic value for the domestic supply chain. They will also demonstrate the potential for the sector to deliver green, sustainable skills and high-value jobs.
Initiatives to support energy skills development and skills transfer
There has been considerable progress in ensuring the skills supply side for the energy sector has the capability to meet demand. Scotland continues to provide world-leading research and postgraduate provision. A wide spectrum of energy-related courses has been developed by universities and colleges. And employers continue to invest in apprentices across several disciplines.
To make the most of energy transition opportunities and to deliver an all-energy career proposition, the Energy Skills Alliance opens in a new window was formed in late 2019. This strategic alliance with representatives from across the UK energy sector, Scottish and UK governments and agencies, regulators, and trade unions, is aligned with the ambitions of the Climate Emergency Skills Action Plan opens in a new window .
Working to deliver a skills strategy for a net zero energy industry, the work programmes of the Alliance are contributing to the North Sea Transition Deal's People and Skills Plan.
Also, the new Green Jobs Workforce Academy opens in a new window , delivered by Skills Development Scotland, is a key initiative to help workers transition into green jobs through reskilling and upskilling.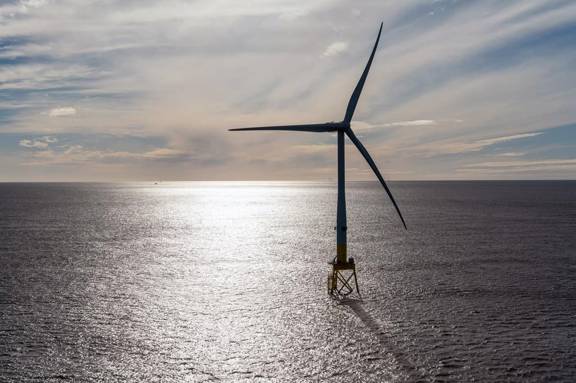 Energy transition impact on employment and skills
The energy sector is at the forefront of the shift to a low carbon economy over the next two decades, with major implications for employment levels and skills. The central challenges are the transition of workers from high to low carbon energy production and the reframing of skills and work practices to contribute to the renewables sector.
While forecasts suggest an overall decline in employment to 2029, the sector will need to manage a complex process of re-training and worker re-deployment in oil and gas. This will be needed to service replacement demand over the next decade, while also meeting the labour and skills needs of a growing renewables sector.
Growing investment and innovation
The evolution of the energy production sector is expected to result in increased demand for labour and skills, with rising pressure for adapted and new skills at all levels.
Most new roles will build on existing skillsets within oil and gas industry, industrial research, manufacturing, and civil engineering sectors. There should be a high level of transferability across occupation and skillsets, providing a strong foundation for growth of the sector.
The renewable energy sector, including wind, solar and wave power, will draw largely on existing workers within energy, utilities and engineering sectors.
Overall, skills pressures have been identified in technical and higher-level occupational groups. These include instrumentation and control, design, chemical, commissioning, civil engineering and electrical engineering. In addition, cross-sector disciplines such as quantity surveyors, data scientists, cyber security experts and major project managers are in short supply.
30% of UK's Offshore Wind workforce is currently based in Scotland (around 3,500 jobs) and is set to increase to over 20,000 jobs as commitments to the Offshore Wind Sector Deal materialise.
Source: Offshore Wind Skills Intelligence Report 2021, RenewableUK
Technical and specialist skills are in demand
Scotland has seen significant growth in the installation of on and offshore wind farms, expansion of solar farms and the generation of electricity from marine turbines.
The development and installation of these facilities require a mix of technical and specialist skills for siting and constructing turbines, on land and at sea, that are present within the existing energy sector and within the supply chain.
The Scottish Offshore Wind Energy Council (SOWEC) is a strengthening partnership between the Scottish public sector and the offshore wind industry. It sees a world-class offshore wind sector in Scotland as critical to the transition to net zero by 2045.
Among its goals are to:
Develop a highly skilled and diverse workforce
Support new entrants and expand apprenticeships
Enable transitioning from existing sectors
Inspire the future talent pipeline
Increase the representation of women and Black, Asian and minority ethnic workers 
With the completion of installations, demand for labour and skills shifts to operation and maintenance of facilities. These require a much narrower focus on mechanical, electrical and power engineers, alongside control centre staffing and professional inputs, such as marine engineers, to maintain energy production.
Heat and Building Strategy estimates that the move to decarbonise heat could support 24,000 jobs in Scotland by late 2020s.
National Grid estimates the need for almost 50,000 jobs in Scotland by 2050.
With falling employment levels in oil and gas, the energy sector has been active in redeploying available skills in renewable energy. Support is currently being provided through Scottish Government to fund re-training through the National Transition Training Fund.
Core competences and experience in large scale infrastructure schemes and in safety critical environments are vital for renewable energy, as well as specific skills in gas engineering and operations, and power grid management.
Action for a green recovery
The climate emergency remains the single biggest long-term challenge to the skills landscape. The Climate Emergency Skills Action Plan supports the opportunity to 'create and maintain good, green jobs' as part of the green recovery and provides a framework for collaborative action, and the skills investment needed, for Scotland to successfully transition to net zero.
It focuses on five areas of economic activity that make a significant contribution to the net zero transition and reflect national priorities to reduce energy demand and emissions:
Oil and gas and energy transition
Construction and low carbon heating
Transport
Manufacturing and agriculture
Land use and management
Inclusive net zero business models
The Cambridge Institute for Sustainability Leadership recognises the transition towards more resilient, sustainable, and inclusive 'net zero' business models – once seen as a peripheral issue – is now central to strategic business planning.
Critically, the transition to net zero will see increased demands for new jobs and skillsets, with many occupations needing to adapt to new regulatory or technical requirements. This will require a focus on upskilling and reskilling to allow redundant workers and those in occupations at risk to update their skills and take advantage of emerging opportunities in the green economy.
The transition to a thriving and inclusive net zero economy is a transformational opportunity for Scotland. However, the pace and scale of the transition will bring with it risks and disruptions as communities, industries and supply chains adapt.
Scotland is ready with the expertise and solutions for a sustainable future. Let's work together. 
You might also be interested in
A net zero UK oil and gas industry

...is it possible by 2050? David Rennie, our Global Head of Energy explores the challenges and benefits of this transition.

Support for energy transition

Looking for the right location to set up and grow a sustainable business? Need suppliers or partners for your energy transition project? We can help.

Working together for change

"We are racing against time, not each other..." Learn how Scotland is supporting our partners in the Asian Pacific region through the energy transition.
Sign up to our newsletter
Get the latest updates from Scotland's renewables and energy industries.
Got a question?
Got a question about renewable energy skills opportunities or finding training providers in Scotland? We're ready to help.