How the energy industry can collaborate to address climate change
11 Jun 2021 • 8 minute read
Learn how Scotland is supporting partners in the Asian Pacific region to shift to more sustainable solutions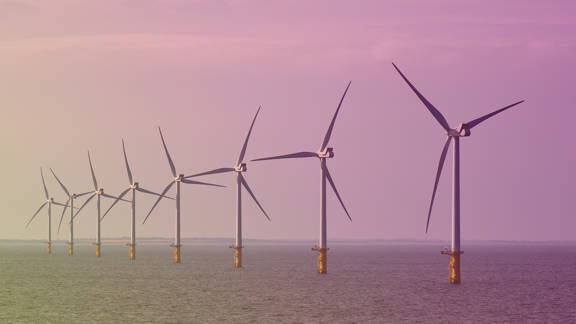 Scotland and its energy industries are taking action now to shift away from fossil fuels to more sustainable solutions. Learn how Scotland is supporting our partners in the Asian Pacific region through the energy transition.
Written by Kevin Liu opens in a new window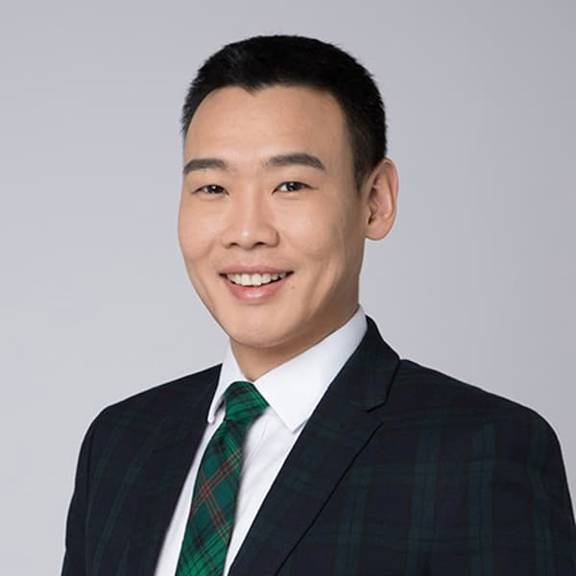 Offshore wind in South Korea
I recently reread an article that I had written in 2007 on offshore wind in South Korea with much nostalgia and amusement. At the time, I was a rookie political risk analyst working in the City of London and advising our insurance clients mainly on emerging global opportunities. And it was unclear whether this unproven and expensive technology could play a meaningful role in South Korea's energy mix in the next two decades.
Fast forward 14 years, well within the forecast period, offshore wind is still yet to produce much electricity for South Korea, with renewable energy accounting for just 6% of the country's power generation in 2019.
Nonetheless, plans are feverishly underway for the world's largest floating offshore wind farm off the coast of Ulsan. This southern industrial metropolis is already home to the world's largest car assembly plant and shipyard, both operated by Hyundai, by which the city is also affectionately known.
According to the South Korean government, this 6 gigawatt (GW) project, which is expected to cost £23 billion, will be able to:
Meet half of the country's offshore wind capacity target by 2030
Power 5.76 million homes
Create some 210,000 jobs and
Offset 9.3 million tonnes of carbon emissions every year, about 1.5% of South Korea's current annual total
And this is not even South Korea's largest offshore wind project to date, for that honour goes to a 8.2GW and £30.5 billion facility offshore South Jeolla Province, announced in February 2021.
I could not possibly have had the insight or imagination to forecast any of this. My youthful analysis was written in a world of oil trading at $90 a barrel, when six of the top 10 Fortune 500 companies were oil supermajors (only one – Exxon Mobil – made it onto last year's list), climate change was still disputed and at best tolerated as global warming, very far down most risk registers.
Action on climate change
That world now seems very distant, with consensus on climate change as hard science, and the climate emergency as an existential threat. Not even a global pandemic has undermined the urgency of climate action. The delayed 26th United Nations Climate Change Conference of the Parties, commonly known as COP26, took place in the Scottish city of Glasgow amid general optimism that global leaders are finally on the same page.
In Asia, the governments of China, Japan and South Korea, to the surprise of many, have already committed to net zero targets. Meanwhile, Petronas, the national oil company of Malaysia and the region's third largest, has also pledged to become carbon neutral by 2050. Whether it is scaling up renewable electricity generation, adding more low emissions vehicles, or adopting hydrogen as a clean fuel, Asian climate action is thorough and ambitious.
Now serving as the senior energy representative in Asia for Scottish Development International, the Scottish Government's international economic agency, I am honoured to be entrusted with the responsibility to facilitate impactful partnerships between Scotland and Asia that can help us achieve net zero on time. Among our priorities are:
Improving investment returns on renewable energy projects
Our immediate mission is to make sure that renewable energy technologies make financial sense in the Asian context. Onshore wind and solar are tried and tested solutions that are already widely deployed across the region. However, marine energy, including offshore wind, floating solar, tidal and wave, are still expensive propositions that are difficult to develop without generous government subsidies.
Scotland: an experienced partner in renewable energy development
Scotland, as a seasoned maritime nation with a world-class offshore energy industry, can demonstrate how we are consistently driving down the costs and improving the performance of marine technologies in our own waters. In 2019, Scottish bottom-fixed offshore wind projects secured record low prices of less than £40 per megawatt-hour (MWh). Hywind Scotland, the world's first floating offshore wind farm, achieved an average capacity factor of 57.1% in the financial year 2020-21, the highest among all UK offshore wind farms. Meanwhile, tidal energy is now delivering affordable baseload power to communities and powering electric cars in the remote Shetland islands.
Scotland's subsea engineering expertise
We stand ready to support our partners in Asia to reduce the costs of deploying these technologies. Scottish subsea specialists, having operated for decades in challenging marine environments in the North Sea and around the world, are already providing their installation, operations and maintenance services to offshore wind developers and contractors across the region.
Our structural engineers, mooring and cabling experts are also working on solutions to make floating technologies more reliable and cost effective, as offshore wind farms move into deeper waters.
On the remote islands of Indonesia and the Philippines, Scottish companies are studying the feasibility of building integrated power systems that replace expensive diesel with tidal, wave and floating solar.
By working closely with local partners who have a much better understanding of the operating and cultural environment, Scottish companies can help to supply reliable clean electricity to off-grid populations, train and upskill communities, and create more sustainable islands.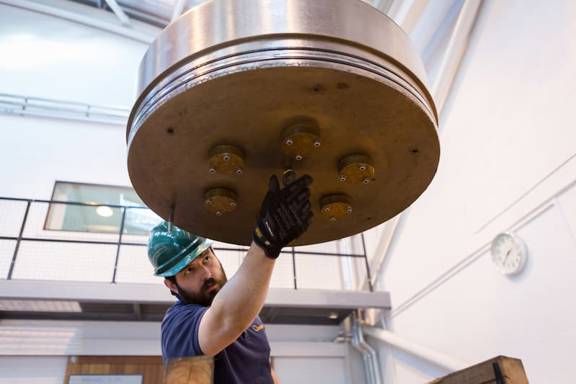 Bringing our supply chains closer to Asia
We are actively facilitating strategic partnerships between Scottish and Asian supply chain companies to pool their capabilities and win more business together.
In January 2021, Scottish Development International signed an agreement with the Jiangsu Renewable Energy Industry Association with that very objective in mind. Jiangsu, a prosperous coastal province to the north of Shanghai, is one of China's top three offshore wind markets and a leading manufacturing base for Chinese turbines. It offers Scottish supply chain companies an ideal point of entry into the Chinese market. We are exploring similar initiatives with industry organisations in Japan, Taiwan and South Korea.
Investing in Scotland's offshore wind industry
We also welcome Asian supply chain companies to set up their procurement and manufacturing in Scotland, which continues to be Europe's leading offshore wind market.
The recently concluded ScotWind leasing round will add a projected 24.8GW to Scotland's offshore wind capacity, much higher than the 10GW that was originally anticipated, and therefore offer significant growth opportunities to international developers and supply chain companies.
Asian supply chain companies can also make full use of Scotland's industry-leading offshore wind clusters to build cross-border alliances and secure business in other European markets.
Supporting our partners in Asia through the energy transition
Scotland proudly shares a common oil and gas heritage with many Asian countries. From Sarawak to Western Australia, a Scottish accent could be just as easily heard as off the coast of Aberdeen. Now, as we collectively move away from fossil fuels, we need to effectively repurpose our existing oil and gas infrastructure, reskill our workforce to ensure an equitable and just transition, and build on that heritage to create exciting new value propositions fit for a net zero emissions world.
One such proposition is hydrogen. Like Scotland, governments across Asia have announced ambitious hydrogen policies and strategies, with our respective oil and gas companies leading the way. While hydrogen has been produced for decades through primarily steam methane reforming, which does not capture carbon dioxide, our common challenge is to scale up hydrogen production using cleaner methods, and creating better uses for it in electricity, heat and transportation.
Scotland's hydrogen potential
The Acorn CCS and hydrogen project in the northeast of Scotland, for instance, provides a useful reference for how countries in Asia with large oil and gas industries, such as China, Malaysia, Indonesia, India and Australia, can modify their existing gas facilities to produce low-cost hydrogen, store the captured carbon dioxide in offshore fields, and create new industrial and residential markets for hydrogen – gradually phasing out natural gas in our energy systems.
We are delighted to partner with leading oil and gas companies in the region, such as Petronas of Malaysia and ONGC of India, to further commercialise this potentially game-changing commodity.
Race to net zero – and how Scotland is playing its part
In 2019, Scotland committed to net zero emissions of all greenhouse gases by 2045, five years ahead of the UK target. This is much tougher than a net zero carbon target, which commits only to balancing carbon dioxide emissions. We have since made substantial progress towards generating close to 100% of Scotland's electricity from renewable energy sources and reducing our overall energy consumption but are still a long way off decarbonising our heat and transport systems.
We know that the race to net zero will be profoundly challenging, and quite frankly very expensive. Yet if I were to forecast the next 20 years, I would be far more positive than I was in 2007. For I have seen just how quickly the costs of renewable energy technologies can fall, and how international collaboration can bring about genuine change.
We are racing against time, not each other. We are more than eager to play our part.
---
The author, Kevin Liu, is the Regional Representative and Head of Energy for Asia Pacific at Scottish Development International. He is based in Taipei.
You might also be interested in
Offshore wind opportunities

Boasting one of Europe's largest offshore Renewable Energy Zones, Scotland is the natural location for your offshore wind project.

5th Industrial Revolution

Wind, sea and the right chemistry...why Scotland is poised to play a significant role in Europe's sustainable energy production to help tackle climate change.

Renewable energy skills

Jim Brown, Director of ESP, shares his thoughts on how Scotland is reshaping its energy skills landscape to meet challenges and opportunities across the UK and globally. 
Get the latest updates from Scotland's renewables and energy industries.
If you have a question about energy and low carbon opportunities in Scotland, our team of advisers can help.