How Scotland could be a major player in future hydrogen industry
20 Nov 2020 • 6 minute read
Could hydrogen be the key to Scotland achieving net zero? Specialists Dave Holman and Meinolf Otto share their thoughts
The energy transition challenge
Energy needs are at the root of the challenges with climate change. The world does not currently use enough clean, green energy sources to meet all our requirements. Although many countries have now committed to phase out fossil fuels and reach net zero by the middle of the 21st century, the acceleration of demonstration and commercial clean technologies alongside clear policy and regulation change, over the next 10 years, are essential if we're to reach these targets.
Scotland has set ambitious targets to become carbon neutral by 2045. This is more ambitious than the UK Government which has targeted achieving this 5 years later than Scotland.
This is a challenging target, and the Committee on Climate Change (CCC) has identified that, starting in the 2020s, hydrogen alongside carbon capture usage and storage (CCUS) are two technologies that are going to be essential to its achievement.
Hydrogen is a big part of the solution. It offers the only real tangible zero carbon energy vector* that can decarbonise some of our more challenging sectors and help Scotland (and the world) reach net-zero targets within the next 20-30 years. 
*only zero carbon if produced from renewable energy sources
Why hydrogen is the renewable energy answer
Given Scotland's vast energy resources, as well as our supply chain, skills, infrastructure and geography, we can produce hydrogen at scale. We can use onshore and offshore wind and other marine energy resources (green hydrogen), as well as steam reformation of natural gas with CCUS (blue hydrogen) linked to our existing and extensive energy infrastructure.
In fact, not only do we potentially have enough clean energy resources to produce hydrogen for our domestic needs, we have the capability of producing hydrogen for export to other markets either by ship or pipeline.
Hydrogen has been identified as a clean energy vector. It is an essential "tool in the box" that can help decarbonise industry, heat and transport as well as act as a large-scale energy store to balance the intermittency of renewable power generation.
To embed hydrogen into our economy and energy system, the next ten years are critical in:
Developing the knowledge and skills of our supply chains
Increasing innovation and commercialisation of key technologies
Demonstration and deployment of hydrogen projects across these sectors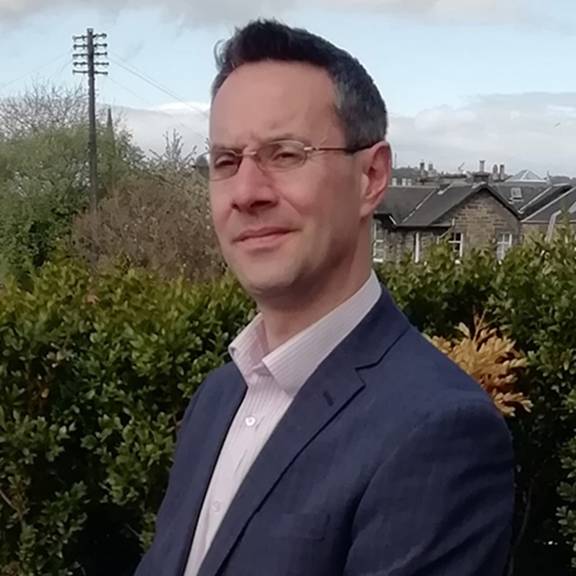 Scotland: A global hub for hydrogen technologies and production
Beyond exports from Scotland and on top of our own growing domestic needs, there is also a growing interest from companies around the world who need green hydrogen as feedstock. Companies will need to locate, and set up production facilities in Scotland, in order to be close to the generation. Energy hubs in Aberdeen, Cromarty Firth, and on Shetland are looking to accommodate these new investments.
What is critical in terms of moving towards commercial deployment is the balance between supply and demand, as well as scale and cost reduction in what are still relatively novel and innovative technologies. Through our existing supply chain and growing expertise, we are also open to collaboration and export of our knowledge and skills.
A range of hydrogen projects are already underway across Scotland, demonstrating the breadth and scale of Scotland's ambition in hydrogen across the whole energy system.
The following map gives a snapshot of just a few of the projects active in Scotland just now. Click on the map pins for project details:
Scotland: encouraging hydrogen collaboration
Industry recognition that hydrogen will be a critical part of our future global energy mix is driving more collaborative longer-term projects of scale such as the Orion Energy Hub in Shetland and the Cromarty Firth Energy Hub.
These projects are focused on the:
Massive offshore wind energy development pipeline underway around Scotland's coasts
Transition of the oil and gas industry to renewable energy
Potential decarbonisation of the gas grid for heat and industrial usage
UK's roadmaps towards industrial decarbonisation
Anticipated ramp up in deployment of hydrogen vehicles
Other projects that align to those above are connected to the future trade of hydrogen from Scotland, whereby the conversion of hydrogen into transportable solutions for shipping around the world (and for the ships themselves) needs to be developed.
Scotland: the right choice for hydrogen production opportunities 
Scotland has the potential to be a world leader in hydrogen production because it's:
A world leader in wind energy with huge growth planned for the industry
Working towards the first deployed carbon capture and storage (CCS) project in the UK linked to the production of blue hydrogen at St Fergus in the North East of Scotland
An existing large-scale energy exporter for electricity, oil and gas
And it has:
Existing offshore oil and gas infrastructure that can be refurbished
Existing offshore wind industry and projects of scale
The largest seascape Exclusive Economic Zone of any country in Europe except Norway
One of the best wind resources in the world in the North Sea
An existing highly skilled offshore wind and oil and gas industry workforce and supply chain in place
A growing network of industrial hydrogen hubs in development to accommodate industrial scale production and deployment
What Scotland can do for you
The benefits to your business on having hydrogen operations in Scotland include: 
Being part of a huge global hydrogen opportunity that is only going to get bigger
The ability to access a pool of highly skilled talent
The ability to access funding to support technology development and diversification
Get involved now
There are various business consortia in Scotland driving towards finding hydrogen solutions, with which we can facilitate connections. They include consortia focused on hydrogen or those involved in offshore or onshore wind to carbon capture and storage.
If you're interested in your business being part of these consortia or if you are looking to invest in Scotland, get in touch.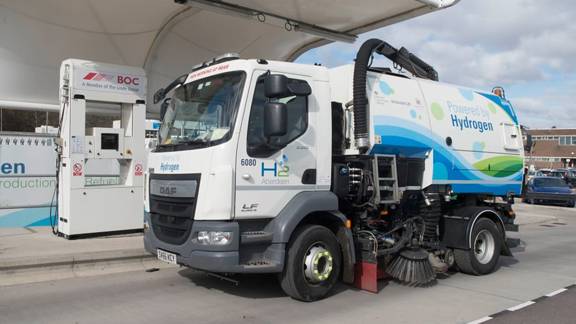 You might also be interested in
Low carbon heat

Scotland is rapidly pursuing the decarbonisation of heat, creating a huge range of opportunities for low carbon heat projects and investment.

Renewables and low carbon

Scotland is home to the world's first tidal array, world's first floating offshore wind farm and Europe's largest hydrogen bus fleet.

Green investment opportunities in Scotland

Green investment is a priority in Scotland as a core part of the nation's ambitious net-zero strategy. Find out more about the green opportunities for investors and businesses in Scotland.
We can help
We'll connect you to the right partners in Scotland and welcome you and your organisation to join us on this exciting, positive climate-impacting journey.