Star Renewable Energy delivers district heat to Scottish cities
27 Aug 2021 • 9 minute read
The challenges and opportunities for heat pump technology to green the economy.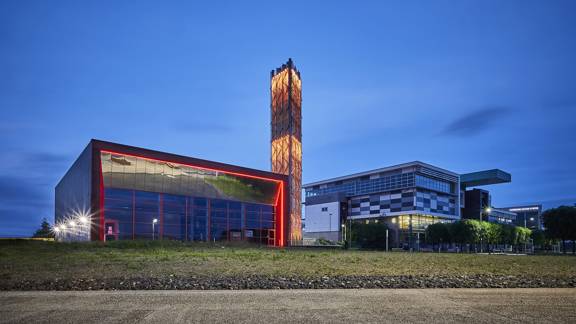 Scottish manufacturer, Star Renewable Energy provides ground-breaking sustainable heating solutions for district heating systems, large industrial processes and public sector buildings. Dave Pearson, Group Sustainable Development Director at Star Refrigeration explains the challenges and opportunities for heat pump technology to green our cities.
Written by Dave Pearson  opens in a new window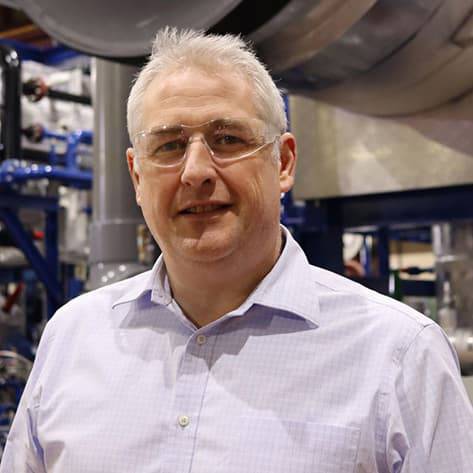 From refrigeration to heat pumps
Star Renewable Energy is part of the Star Refrigeration Group, best known for providing refrigeration systems to some of the UK's biggest retailers, including Tesco and ASDA.
From 2008 to 2013 I was the Group's director of innovation and tasked with finding broader opportunities for the business. Pretty quickly, we found some traction and success in large heat pumps.
Pioneering project
In 2011, we successfully delivered a pioneering project to raise heat from a chilly fjord in Drammen, Norway at 2 degrees Celsius (°C) to heat a city network at 90°C for 60,000 people. At the time, we faced some strong competition from established heat pump companies, but our systems were unique. Our systems use ammonia, a naturally occurring refrigerant that does not harm the Earth's ozone layer, rather than hydrofluorocarbon refrigerants which are very potent global warming gases, now being phased out by the EU.
Following on from our success in Drammen, we could see the market potential and decided that I should focus 100% on this opportunity, and Star Renewable Energy was born.
Sustainable heat pumps for a circular economy
Heat pumps are not a new invention. Their first practical application was in 1857 in an Austrian salt mine by Peter von Rittinger, just 5 years after William Thompson described their usefulness in a paper given in Glasgow. Heat pumps are becoming increasingly popular across Europe as the heat they deliver far exceeds the energy they consume.
Star Renewable Energy's "Neatpump" is a natural alternative to traditional methods of heating for medium to large scale applications.
Our heat pumps avoid any possible risk from synthetic chemicals by using natural working fluids such as ammonia, carbon dioxide, and soon, butane. All these natural working fluids display attractive operating capabilities and usually higher efficiency.
Our focus is across several applications:
Direct river-source heat pumps, more than 1 megawatt (MW) up to 85°
Air-source heat pumps, around 300 kilowatts (kW) up to 70°C
Process waste heat source up to 85°C in phase 1 and 135°C in next phase
This latter system will be particularly useful for decarbonising the whisky and other spirit distillation processes, without having to switch to other fuels with likely high commodity costs. A heat pump capturing the waste heat from a distillery and boosting it back up to usable temperatures at over 100°C opens a huge market potential that will also include drying.
Queens Quay District Heating Network
Queens Quay is a £250 million regeneration of a former shipyard in Clydebank, west of Glasgow, into new houses, leisure facilities and amenities.
It includes a £20 million state-of- the-art Energy Centre, home to the control system, designed and installed by Vital Energi, for the first large-scale water-source heat pump scheme of its kind in Scotland.
For the first time in Scotland, water-source heat pumps are taking heat from a river (in this case, the River Clyde) to deliver hot water and heating to a large development as part of a district heating system. 
Discover more about the Queens Quay project opens in a new window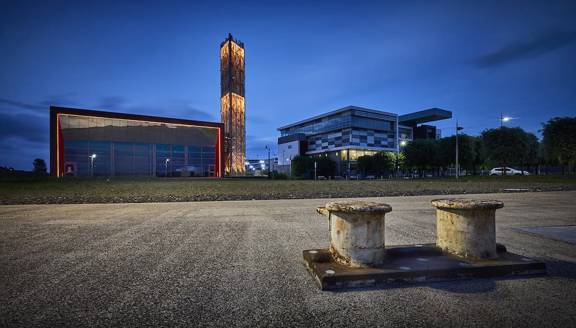 Manufactured at our headquarters in Glasgow, Star Renewable Energy's two 2.6-megawatt (MW) heat pumps were deployed at Queens Quay in 2020, despite Covid restrictions. They are providing heat and hot water to all the new buildings in the development and some of the existing public buildings.
The heat generated will be pumped through 2.5 kilometre (km) of district heating pipe connecting local homes, businesses and public buildings, such as West Scotland College and Clydebank Library, and over 1,000 new homes.
Take a virtual tour of the Queens Quay Energy Centre opens in a new window  
Green heat energy milestones
These exemplar projects, Drammen in 2011 and Queens Quay, Glasgow in 2020, stand out as significant milestones in Star Renewable Energy's journey.
Of course, there have been other notable milestones along the way:
In 2008, the EU introduced the Renewable Energy Systems Directive allowing member states to incentivise "clean heat"
In 2008, the UK Government introduced the Renewable Heat Incentive (RHI) scheme – the first of its kind in the world – that provides a financial incentive to support the installation of renewable heating technologies in place of burning fossil fuels, with most uptake going towards biomass boilers
In 2015, we observed that there was no pre-accreditation for large heat pump projects (there is for biomass). And, among others, we petitioned the UK Government, the Department for Business, Energy & Industrial Strategy (BEIS) and relevant agencies to rectify this.
In 2016, the Scottish Government recognised the slow progress of river-source heat pumps. It announced the Low Carbon Infrastructure Transition Programme

opens in a new window

(LCITP) with its first project call specifically for river-source heat pumps. At last, someone was listening!
The challenges
However, there are some challenges. There is client nervousness despite the financial support and technology robustness. There is an uneven playing field – a need to match the price of gas. Electricity has lots of environmental taxes heaped on it, while natural gas does not, so heat pumps are penalised. Also, there are rates on energy centres for large-scale district heating.
So, despite a lot of time and investment, both from Star Renewable Energy and several public agencies, we have had a couple of projects that didn't make it over the line.
In 2018, with significant lead from the Scottish Government and Scottish Enterprise, West Dunbartonshire Council committed to a river-source heat pump, ultimately leading to the exemplar at Queens Quay so desperately sought. This drew on Council resources, Scottish Government resources (LCITP) and UK Government commitments through the Renewable Heat Incentive scheme.
In Glasgow, we need to increase demand for low carbon heat, through targeting hospitals and other major heat users in the local area to connect to the district heating network. And it needs to be at an acceptable cost.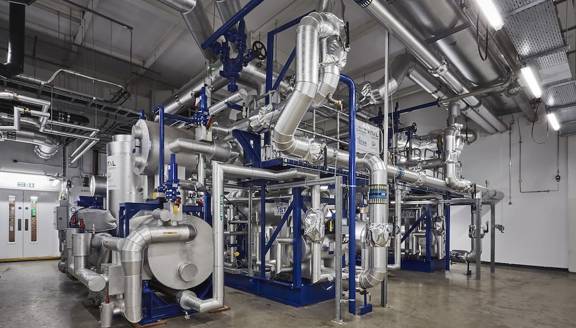 Significantly, 2020 saw the end of applications for the UK Government's non-domestic Renewable Heat Incentive, which was a major blow. This mechanism was used to offset the 'spark gap' which sees electricity about five times the cost of gas per kilowatt hour (kWh).
The UK and world markets have been slow, principally due to misaligned policy on utility costs and a lack of downward pressure on the use of fossil fuels. The good news is this is easily fixed with significant policy intervention.
The potential for heat pumps to green the economy
A rebalancing of the cost of natural gas versus electricity for heat pumps coupled with obligations to reduce carbon emissions can be easily achieved. And together with innovative financing opportunities (especially in the domestic sector) we will see huge employment opportunities in the rollout of low carbon heat.
Another significant driver is the fact that every local authority in Scotland now must implement Local Heat and Energy Efficiency Strategies. These need to establish local authority area-wide plans and priorities for systematically improving the energy efficiency of buildings and decarbonising heat.
For commercial or industrial heat pumps, the opportunity barriers are similarly related to fiscal balancing and weak obligation. Resolve these and the use of fossil fuel will shift from being the default resort to the last resort.
The barriers are paper-based...but paper thin.
Fairopoly opens in a new window spells it out. Create a demand for clean heat, evidenced by pledges from buildings to buy clean heat. Use these pledges to auction off LHEES zones to private investment leaders (quite possibly with investment from Local Authorities and Government behind the scenes) and start deploying networks, creating jobs, delivering to the pledgers.
We can also start by creating a "District Heat Ready" standard:
Internal systems checked for compatible temperature regimes (<75°C)
Provision made for connection points at street level
Commercial terms signed to buy heat when available
Imagine how much easier it would be and how much cheaper it would be to raise finance to deliver district heating, if a zone is 75% District Heat Ready compared with 5%.
The Fairopoly concept aims to create a clean citywide thermal network by adding heat pumps to river banks which will generate hot water and heating for local homes, businesses, hospitals and schools. At the same time, it can deliver cooling for industrial processes or air conditioning. Using offshore windfarms to deliver the electricity to drive the heat pump means that heating is delivered carbon-free and decarbonisation of heating for entire cities across the UK is within reach.
Also, with significant opportunities to produce less air borne pollutants such as nitrous oxide (NOx) this is a multi-threaded opportunity. So, we see opportunities in cities with district heating fed by heat pumps like Queens Quay, and industrial processes for heating and drying as presented by a new joint venture with Scottish distillation experts Allen Associates, named GreenStills opens in a new window .
By harnessing waste heat, the process will greatly reduce the heat wasted to the local environment and reduce the input energy by around 75%, so helping businesses reduce their costs.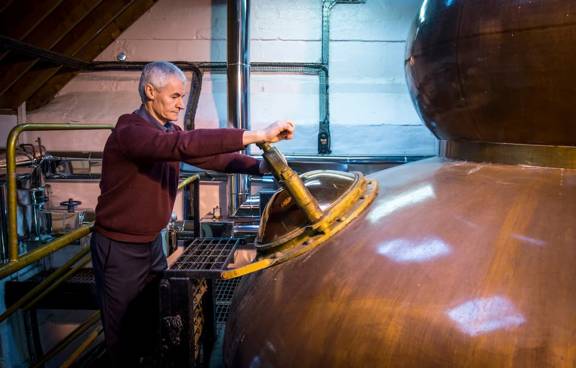 Star Renewable Energy continues to push hard to make our case. The technology is proven. We have collaborated with several companies but principally Comsof Heat opens in a new window . This resulted in creation of a knowledge sharing group Heat Vision 2030 opens in a new window and the publication of a white paper which shows not just the methodology, but the projected cost to decarbonise the city centre of Glasgow with river-source heat pumps.
Star could be doing £200 million a year of big heat pumps in Scotland alone. Take Scotland's internal market and assume we put in place the policy solutions, package that and share to the world, then the growth potential is massive.
You might also be interested in
Low carbon heat

Scotland is rapidly pursuing the decarbonisation of heat, creating a huge range of opportunities for low carbon heat projects and investment.

Find Scottish suppliers

Scotland is your natural supply chain partner for renewable energy and low carbon projects worldwide, backed by decades of engineering experience, unique offshore energy capabilities and unrivalled support.

Green investment opportunities in Scotland

Green investment is a priority in Scotland as a core part of the nation's ambitious net-zero strategy. Find out more about the green opportunities for investors and businesses in Scotland.
Get the latest updates from Scotland
If you have a question about investing in Scotland, we can help