How Space Intelligence is helping to restore the world's peatlands
13 Nov 2020 • 6 minute read
The Edinburgh startup is helping tackle the climate crisis by applying advanced satellite data analysis to land management.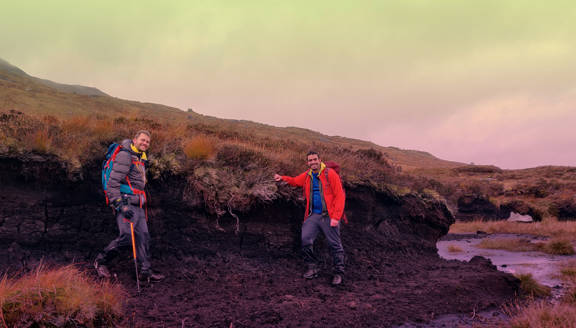 The world's peatlands are a natural carbon sink, playing a critical role in global climate regulation. The UK government has awarded £60,000 funding to an Edinburgh startup, Space Intelligence, to carry out work to help reverse the damage caused by humans to peatlands around the world and reduce the rate of climate change.
Why peatlands are important
Peatlands are wet, boggy environments that are rich in carbon from partly degraded organic material and cover roughly 10% of the UK landmass (and about 3% of the world's). When peatlands are degraded (normally through human interventions such as agriculture or the creation of drainage ditches) they dry out and the carbon stored in them is released into the atmosphere.
This is a huge potential problem as the volumes of carbon stored in them are enormous. And without proper interventions to protect and restore them, it could make the mission to combat climate change and for the UK to reach its zero-emission goals even harder.
It's said that 'peatlands store twice as much carbon as the world's forests' (UN environment programme opens in a new window ). In the UK alone, up to 80% of these peatlands have been degraded, meaning significant amounts of carbon have already been released from this store.
The peatlands challenge and what can be done
Although peatlands cover such a large proportion of the UK landmass, it's difficult to pinpoint the most damaging and polluting peatlands and not much is known about them. Therefore, work needs to be carried out to identify those peatlands that require the most immediate and greatest attention.
Space Intelligence Ltd. is an Edinburgh-based satellite data analysis company that uses big satellite datasets to develop intelligence and insights that can be actioned upon by governments and companies alike.
Space Intelligence will work with NatureScot opens in a new window , the Scottish Government body tasked with valuing and improving Scotland's natural environments, to identify and track satellite maps of where the degraded peatlands are. It will then analyse them to identify peatland that is in poor condition but could be restored in a cost-effective manner.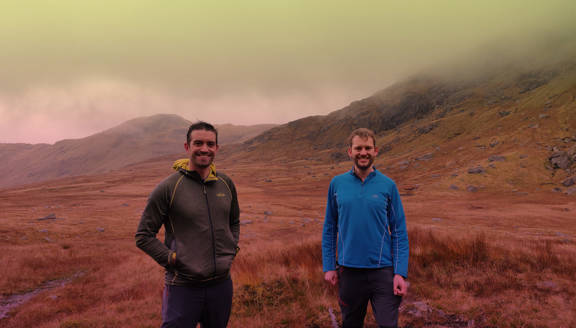 The future for global environmental monitoring
The £60,000 funding, awarded by UK Research and Innovation (UKRI) and delivered by Innovate UK, follows the extra £100,000 funding for Space Intelligence to progress its technology to Phase 2 of the 'AI for Good Challenge' delivered by Scottish Enterprise via the Scottish Government's CAN DO Innovation Challenge Fund.
The funding has supported further growth of the team in Edinburgh and the scale-up of mapping to cover the whole of mainland Scotland. The project will ultimately provide a high-resolution picture for the first time of how Scotland's landmass is changing and how this will impact upon our natural capital. It will also enhance Scotland's position at the forefront of advanced satellite mapping and artificial intelligence (AI) technologies.
Scotland's Finance Secretary, Kate Forbes, said:
"It's great to see the CAN DO Innovation Challenge Fund support companies like Space Intelligence that are using AI to help find innovative, digital-driven solutions to help address the global climate emergency. I look forward to following the progress of this satellite imaging and mapping work as it moves to the next phase."
Should the current Scotland peatlands project be a success, the academics leading the company have ambitious plans to shift to monitoring global peat reserves.
The funding provided by UKRI also provides the opportunity for future funding whereby if successful, up to £3 million would become available. This would be to support the development of new peatland monitoring products or tools for other UK or international markets and if required, potentially launch new nanosatellites to gather global peatland data from space.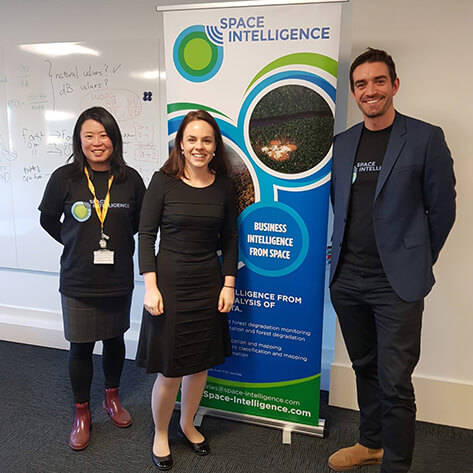 Climate change benefits – building back stronger
With governments around the world looking at how they might "build back stronger" following the looming Covid-19 jobs crisis and increasingly obvious climate emergency, this project seems to be a double-tick opportunity to address both these issues.
Helping towards net zero targets
Firstly, it should act as a means by which the UK's peatlands can be identified and targeted for rewetting and ultimately restarting the carbon sequestration process. This would contribute to the achievement of net zero carbon emission goals by the Scottish and UK governments and help row back on some of the damage already caused to peatlands.
Restoring peatlands would also likely have the benefit of reducing flooding with additional rainfall absorbed by the peatlands and reducing run-off.
Green job opportunities
Secondly, the work carried out through Space Intelligence alongside the actual physical restoration of the peatlands themselves could create many thousands of green jobs. This would be particularly attractive in rural areas, where high-quality jobs are often hard to come by.
Two very good reasons that this announcement is good for Space Intelligence, Scotland, the UK and the wider world.
Turning social media photos into nature conservation data
Imagine if you could harness the power of all the images uploaded to social media, coupled with AI, to understand more about our world in hyper-localised detail. Think Scotland.
Space Intelligence has secured a $150,000 grant from Shell's GameChanger programme opens in a new window to do exactly this.
It will develop a proof-of-concept system that combines social-media images of nature with data from earth-orbiting satellites to produce detailed landcover maps that might ultimately be used to tackle climate change.
The company will first apply its system in Brazil but hopes to roll it out across the globe.
Read more on the Space Intelligence blog opens in a new window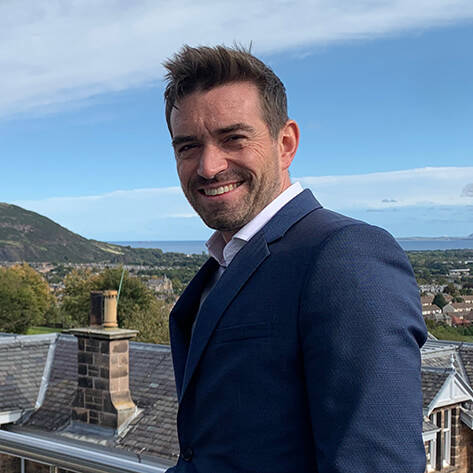 You might also be interested in
How space data can protect the planet

Think of a world where sustainable farming becomes the norm. Discover how space tech developed by Ecometrica in Edinburgh is helping end deforestation in West Africa.

Bringing space down to earth

Daniel Smith, founder of AstroAgency and member of the Scottish Space Leadership Council shines the spotlight on Scotland's space sector and its benefits to businesses.

Data skills to match your needs

Scotland provides easy access to a growing talent pool of data science skills that makes it the location of choice for tech companies looking to set up and grow.
Find space tech solutions
From Earth observation to data analysis, satellite manufacture to launch, we can put you in touch with the right people.