Scotland and Japan collaborate on green energy
10 Nov 2021 • 4 minute read
Scottish Enterprise and Marubeni have signed an agreement to explore joint opportunities in offshore wind and green hydrogen.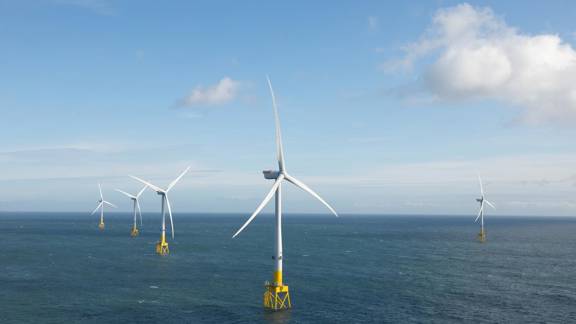 Low carbon collaboration between Scotland and Japan is set to get a boost after Scottish Enterprise signed a Memorandum of Understanding (MoU) with the Marubeni Corporation at COP26 in Glasgow.
A new partnership agreement between Scottish Enterprise and Japan's Marubeni Corporation will see the organisations exploring shared opportunities in offshore wind and green hydrogen. This agreement builds on close ties between Japan and Scotland and helps both countries take a significant step towards net zero emissions.
The MoU between Scotland's national economic development agency and the Japanese conglomerate will see both parties working in partnership to explore opportunities in floating offshore wind and green hydrogen.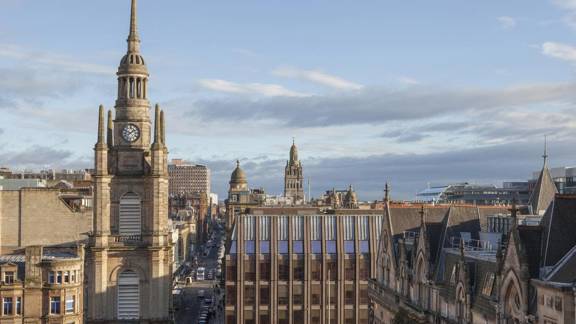 A range of new collaboration opportunities
This MoU aims to open several shared opportunities for Scotland and Marubeni. Three significant areas of collaboration are outlined in the agreement:
Decarbonising projects, including floating offshore wind and the development and installation of energy management systems
Supply chain development, including the establishment of an offshore wind supply chain and a green hydrogen value chain
Knowledge sharing, including hosting joint educational programs between Japanese and Scottish university students
The agreement was signed at an MoU Ceremony attended by Michael Matheson, Scotland's Cabinet Secretary for Net Zero, as part of COP26 in Glasgow.
Strengthening ties on the path to net zero
The MoU will help to build on the close ties already shared by Scotland and Japan. Adrian Gillespie, CEO of Scottish Enterprise, said:
"Scotland has strong trade and investment links with Japan, particularly in key sectors such as renewable energy.
"This MoU with Marubeni will not only strengthen this bilateral economic relationship but also support Scotland's net zero ambitions. We look forward to working with Marubeni to develop this long-term partnership."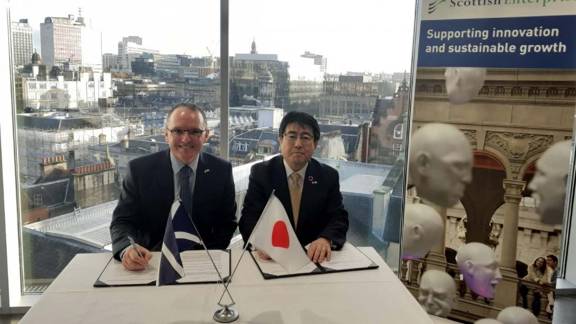 Yoshiaki Yokota, CEO of Power Business & Infrastructure Group, Marubeni Corporation, commented:
"We are delighted to announce this ambitious MoU with Scottish Enterprise.
"With world-leading decarbonisation targets, and well-structured and experienced institutions to enable them, Scotland provides truly exciting business opportunities through its focused approach to renewable energy and net zero.
"We are confident that with our global experience — including floating offshore wind and hydrogen projects — we can contribute to achieving those targets."
What is green hydrogen?
Even if countries adopt renewable sources of electricity, not all machines and appliances can be electrified. Some will still need to use gas. Hydrogen is a popular choice because it's cleaner and more efficient than natural gas.
'Green hydrogen' refers to hydrogen produced using renewable energy sources. This process creates no carbon emissions and is seen by many experts as a central part of future carbon reduction efforts.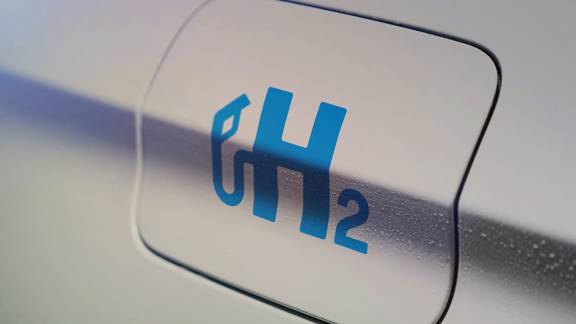 Since Scotland has a large capacity for renewable energy – particularly wind power – it also offers a massive resource for developing green hydrogen solutions.
Marubeni's vision for a more sustainable future
As part of the company's efforts to enhance sustainability, Marubeni introduced new business policies in September 2018 regarding its coal-fired power generation business and its renewable energy generation business.
In March 2021, the company set out the Marubeni Long-Term Vision on Climate Change opens in a new window with the purpose of contributing to solving global climate change.
Marubeni's worldwide outlook follows that of Japan. The country recently set out its net zero roadmap opens in a new window , which involves promoting sustainability-driving technologies across the world. Japan is also well on track to meet its goals of a 26% reduction in greenhouse gas emissions by 2030 and net zero emissions by 2050.
Scotland's ambitious climate plan
Scotland has similarly bold and ambitious green goals. The Scottish Government recently introduced world-leading climate change legislation opens in a new window that sets a target date for net zero emissions of all greenhouse gases by 2045.
With the Government setting out a vision for up to 11GW of offshore wind capacity by 2030 opens in a new window , it's no surprise that Scotland's renewable energy sector is attracting international attention.
A strong partnership for a greener global economy
Japan is one of Scotland's top inward investors, with more than 100 Japanese-owned companies based in the country.
As the COP negotiations highlight, significant progress towards limiting global climate change will require global cooperation and collaboration. With this agreement, Scottish Enterprise and Marubeni help to strengthen a close international relationship — and move both Scotland and Japan closer to their net zero goals.
You might also be interested in
Scotland's hydrogen energy future

Could hydrogen be the key to Scotland achieving net zero? Hydrogen, energy and low carbon specialists, Dave Holman and Meinolf Otto share their thoughts.

Scotland's green opportunities

Scotland is a hub for renewable energy. It offers big investment opportunities in offshore wind, carbon capture, energy storage, and decarbonisation.

Investing in a low carbon future

Mitsubishi Electric Air Conditioning Systems Europe is creating a heat pump centre of excellence in Scotland. Discover how a 'smart factory' can help develop the next generation of this technology.
Get regular email updates from us about the companies who choose to do business here.
Got a question?
Looking to learn more about Scotland's renewable energy and green hydrogen opportunities? We can help.