Covid-19 updates and support for business and investors in Scotland
15 Jan 2021 • 7 minute read
Find the latest Covid-19 information and guidance to support your business or operations in Scotland.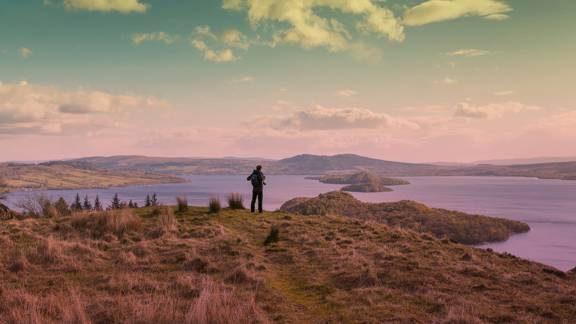 As the global Covid-19 pandemic unfolds, we're helping our client businesses and investors to develop new models of working, build talented teams and access all the support needed to ensure sustainable recovery and growth.
Whether you're looking to set up business in or trade goods and services with Scotland, we'll help you find the latest coronavirus information and guidance to support your business.
Our valuable support networks
In these times of change, it's good to know that you're not alone. As companies like yours look at new ways of working, you'll find that partners, academics, plus your supply chain and competitors are likely all doing the same, to one extent or another.
Companies tell us that one of the benefits of being in Scotland is how connected we are, and often comment on our supportive and collaborative ecosystem. So as your company finds its place in the new 'work from anywhere' world, you can be assured that we'll keep you plugged in to a valuable support network, where researchers, industry groups, advisers, local government and intermediaries are on hand and ready to help.
Covid-19 updates and support
If your business or operations in Scotland have been affected by the Covid-19 pandemic, we're ready to help. From government guidelines, supply chain advice and online resources to financial help, we're working with Scotland's enterprise and skills agencies to help you find the support you need. We also know that leading, managing and operating remotely (or otherwise) can be challenging, and we have a range of support available to help you with this too.
Your business, at home in Scotland
Covid-19 has reshaped how we work, and Scotland, with a long history of innovation, is already ahead of the curve and adapting its offer for companies like yours.
Now, more than ever, flexibility is vital for businesses. And, as the case for dispersed working gathers momentum and global workplaces continue to evolve, we recognise that your real estate needs may need to change too. Whether this means you need even more grade A office space, a reconfigured footprint, a global training facility or a network of touchdown hubs, Scotland can offer a range of options to meet your needs.
We'll connect you to the partners, innovation centres and local authorities that can work with you to deliver your ideal space solution.
Rasa's remote working success
From Silicon Valley to the 'data capital of Europe', Rasa's Chief Technology Officer, Alan Nichol shares the company's ambition behind its new technology hub in Edinburgh, its 'remote-first' approach and the talent to match.
Work-life balance matters
There's also a work-life balance to consider. Since the pandemic started, many people have been reviewing the relationship between their work and home lives. Talented employees across all sectors and stages in their careers will be attracted by a location that offers a healthy environment, quick and easy access to the great outdoors, plus cosmopolitan communities and diverse cultural attractions.
The good news is that Scotland delivers on all of this, and more. Scotland is well-known for offering a fantastic quality of life – as a multitude of global surveys, polls, rankings and accolades will testify. For you as an employer, this offers a significant advantage in attracting and retaining staff.
With international talent attraction likely to become increasingly competitive, your company will be well-positioned in Scotland, with the ability to offer employees the one thing which is becoming ever more important to them – the option to live and work in a desirable environment that meets their needs.
Why Modulr chose Edinburgh
Access to data skills and talent, cost savings and a supportive fintech ecosystem are just some of the top reasons why Edinburgh is a powerhouse for growing fintechs such as Modulr.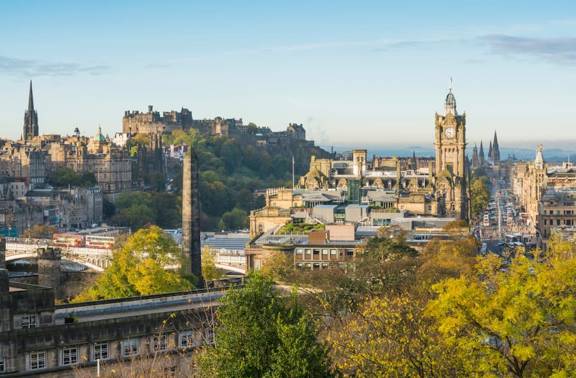 Talent and skills to match your needs
The global response to Covid-19 has shown us that employees can work, and innovate, remotely. Companies, once limited to local talent and offices, are now able to widen the net. This greater flexibility provides a wealth of opportunity for both employers to find the right people, wherever they may be, and for a workforce to enjoy flexible working conditions, which will positively impact on their work-life balance.
Finding the right talent pool, which readily adapts to change and has the right approach to flexible working, is fundamental. In Scotland, we're not tied to a 9-5 office routine. Our people are creative thinkers who also value – and benefit from – a healthy work-life balance. Indeed, the Scottish capital, Edinburgh, ranks among the world's top 20 cities for wellbeing and work-life balance, according to Knight Frank's Wealth Report 2020.
So, if you take a workforce internationally-recognised as one of the best trained, most reliable and cost-competitive in the world, add a healthy work-life balance and an appetite for flexibility, the result is a stable, highly skilled workforce.
The Scots are well-known for their loyalty too. Our workforce boasts typically low attrition rates across key sectors, and existing investors have benefited from staff turnover levels so low, they're 'unprecedented'.
While you focus on growing your business during a period of societal, economic and corporate cultural change, you can rest assured that Scotland has a talent pool with the skills, experience and attitudes you need.
VeriCall putting its people first
Access to talent, skills training and digital technology helped London-based global business services firm, VeriCall choose Scotland as a location to scale up its operations.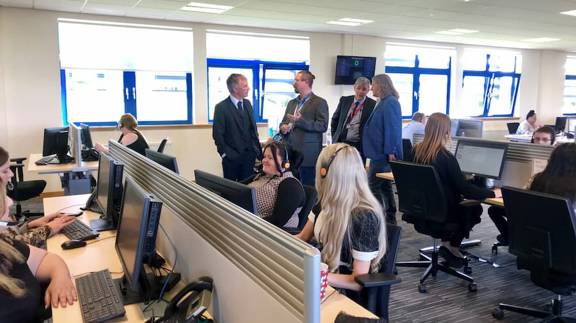 Digital connectivity you can trust
Digital connectivity and cyber security have never been more essential than it is today, as the case for a permanent 'work from anywhere' model gathers momentum and global workplaces continue to change and evolve. You can be assured that Scotland's advanced and reliable digital connectivity infrastructure makes Scotland the ideal location for your business.
Scotland is ranked among the world's top 30 countries and cities for digital connectivity and our future-proof fibre network is on track to make Scotland one of the best-connected places anywhere in Europe. Indeed, Scotland was named top investment location for connectivity in the prestigious fDi European Cities and Regions of the Future Awards 2020.
The UK Government has committed to Gigabit rollout across the UK by 2025. Plus, there's a major programme of infrastructure investment to deliver this. Meanwhile, the Scottish Government has invested over £1 billion in initiatives to improve telecoms infrastructure in rural areas, guaranteeing superfast broadband across the country. This is underpinned by Scotland's commitment to protecting critical infrastructure and keeping communications networks secure from cyber threats. 
Read the latest on Scotland's cyber security developments
So, whether you're working from a remote idyllic setting, or from a café in a bustling city centre, you can take comfort in knowing that you and your people will be well-connected – wherever they are in Scotland.
Collective wellbeing and sustainability
In Scotland, collective wellbeing is at the heart of our economic policy. By locating in Scotland, you're choosing to work with a country that cares – a country which believes that long-term growth will come from putting our people and our planet first.
Our National Performance Frameworkopens in a new window  sets out the kind of Scotland we want to see. And it recognises that while economic progress is important, success is about more than GDP. That's why, as a nation, our focus is on creating opportunities for all, improved wellbeing and sustainable and inclusive economic growth.
As part of the Wellbeing Economy Government partnership (WEGo)opens in a new window  – an initiative founded together with New Zealand, Iceland and Wales – Scotland is collaborating with other nations of a similar size to develop and share wellbeing best practice. The partnership was founded on the recognition that societal 'development' in the 21st century means delivering human and ecological wellbeing, so we're working together to advance our shared ambition of building wellbeing economies.
As we move out of the coronavirus crisis, we plan to rebuild Scotland's economy in a way that supports human wellbeing and the transition towards a greener, net-zero country, while overcoming inequality and ensuring sustainability. Scotland is building a renewable-energy and data-driven low carbon future. Nearly £1.6 billion is being committed by the Scottish Government to drive Scotland's green recovery:
Helping industrial and manufacturing sectors decarbonise, grow and diversify
Reducing waste and improving recycling to drive a thriving circular economy
Supporting green jobs
Transforming the heat and energy efficiency of buildings
You might also be interested in
How we can help

As Scotland's trade and inward investment agency, we aim to help more businesses from around the world do business in or with Scotland.

Our global offices

We have a global presence. Find and contact your nearest Scottish Development International office.

A record year for FDI in Scotland

The results from the latest EY attractiveness survey show that it's the top choice outside of London for foreign direct investment.
Get the latest updates from Scotland
If you have a question about investing in Scotland, we can help