Scotland hails a record year for FDI
31 May 2022 • 7 minute read
EY survey shows it's been a record year for inward investment in Scotland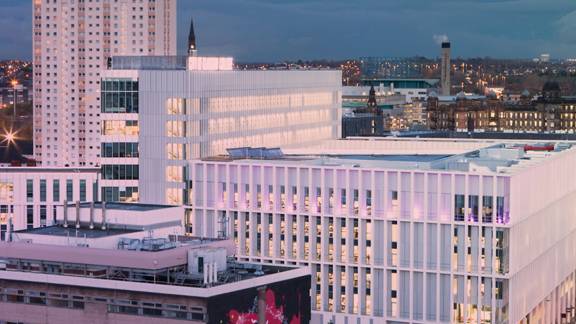 Scotland is right at the top of the UK – in more ways than one. The results from the latest EY attractiveness survey show that it's the top choice outside of London for foreign direct investment. Find out about Scotland's record year and why companies all over the world are choosing to locate their projects here.
Scotland is an investment powerhouse
The latest EY attractiveness survey results show that Scotland is a major player, not just in the UK but across Europe, for foreign direct investment (FDI). In 2021, Scotland increased the inward investment projects it secured by 14% – well over double the 5.4% and 1.8% seen across the rest of Europe and the UK respectively.
As well as Scotland's attractiveness as an investment location, these results also show its resilience. Even when the world felt disparate and distant, and prospective investors couldn't visit, Scotland still managed to showcase itself as a location of choice for high-value industries, from manufacturing to digital.
Despite the challenging conditions created by the Covid-19 pandemic, Scotland's market share is the highest it's been in the past decade at 12.3%, up from 11% in 2020. The perceived attractiveness has doubled from pre-pandemic levels to 15.8%. This seems to indicate that Scotland's resilience and innovation in the face of these new and complex challenges has boosted perceptions from investors.
While the numbers speak for themselves, they don't tell the story of why Scotland has become such an attractive place for inward investment. What is it about the country that's bringing global giants and innovative start-ups alike to its shores?
A smart and skilled workforce
One of the highest-ranking criteria investors look for when considering UK locations is the availability and skills of the local workforce – this is an area in which Scotland is a global leader.
Our 2.8 million-strong workforce is internationally recognised as one of the best trained, most reliable and most cost-competitive labour forces in the world.
With one of the highest concentrations of universities in Europe, we have a rich pool of skilled graduates across the whole range of industry. This means that the 50%+ of our workforce with higher education have gained it from world-class institutions. The research coming out of our universities is also globally revered and regularly highlighted by investors as a key reason why they have chosen to locate in Scotland.
Learn about our people and skills 
Our workforce is not only well-educated, it's diverse. Scotland benefits from a community of workers that come to us from all over the world, creating a labour force that's rich in experiences, languages and skills.
Perhaps one of the most attractive elements of our workforce is that companies can get all these benefits for a low cost. In fact, businesses in Scotland enjoy up to 40% lower staff costs than those in London.
The 2022 World Forum for FDI (held in Edinburgh) demonstrated that the talent of Scotland's workforce encourages inward investment which, in turn, creates and protects jobs across the country. This is reinforced by the EY results, as it's been reported that jobs in Scotland have risen approximately 4,500 in 2020 to over 10,000 in 2021. However, it's important to be aware that these figures are compiled by projected job numbers reported by each project and so may not be exact.
A bold and collaborative business network
Another key criterion for inward investors is the strength of the business networks locally, and this is another area where Scotland shines.
From space to medtech, renewable energy to food and drink, Scotland boasts a thriving business network across industries. Within each sector there are hundreds of companies, both established multinationals and brand-new innovators, that form part of a connected and collaborative community. The information and technology community in Scotland, for example, is one of the largest in Europe, with an outstanding level of academic and industry collaboration that has created a truly open innovation environment.
Across all sectors in Scotland, it's the collaboration between industry, academia and government that really sets us apart. With agencies such as Scottish Development International on hand to connect investors to the right people, it's easy to become part of the local business network in Scotland, whatever your project.
Vast and varied locations
The EY results show that five Scottish cities or towns featured in the UK's top 20 investment locations outside London over the last year. These included Edinburgh, which took joint first place (alongside Manchester). The capital city also maintained an above average number of projects over the last decade, as did Glasgow, Aberdeen, Dundee and Livingston.
Scotland's cities offer a host of benefits to inward investors – one being reduced operating costs. Beyond this, though, each city offers its own benefits. Edinburgh, for example, is the leading city for digital FDI after London, securing 17 new digital projects this year. It has a vibrant and innovative digital community and universities that offer world-leading research. The EY results show that digital projects in Scotland have increased by 73.4%, in contrast to a 7% decline in Europe and 7% growth in the UK overall. Glasgow, on the other hand, leads in business services projects (gaining six in the last year, second only to London) and offers greater space for business service hubs.
What's unique about all of Scotland's locations is the country's compact size, ensuring they're in close proximity to one another. Each can serve your different needs without you having to travel too far.
This is also true of Scotland's environment for testing. Scotland's combination of urban and rural communities, vast mix of terrain, inland and coastal areas and so on, offers an unrivalled choice of testing environments for all projects.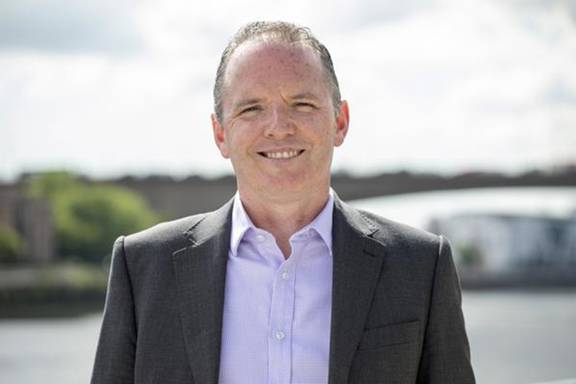 Global appeal with global reach
Scotland's location in Europe offers easy access to some of the world's fastest-growing markets. Whether investors are looking to London, Europe or the rest of the world, Scotland is a convenient base for them to expand operations globally. This is perhaps one reason why Scotland attracts inward investment from all over the world.
The EY survey findings show that, while the US remained the single biggest originator of FDI projects into Scotland (accounting for 29.5% of projects), projects from across Europe have also grown. Projects from Spain rose significantly to 9.8%, making it the second biggest source of projects into Scotland, followed by Germany at 6.6%.
Setting records is just the start
These are just a few of the reasons inward investors are attracted to Scotland. While the exact motivating factors will vary depending on the project, what is certain is that Scotland has solidified its position as a top inward investment hub.
Coming out of the Covid-19 pandemic with record results like those shown in the EY survey is evidence that Scotland continues to make great strides as a destination for FDI.
But Scotland will not become complacent. Inward investment is a fiercely competitive marketplace with so many nations, sub-nations and regions offering lucrative incentives to globally-minded companies. However, this is a challenge Scotland will rise to.  Focusing on areas where the country is a genuine world leader, Scotland will continue to be the ideal home for innovative, outward firms to locate, invest and grow in.    
With the foundation of an enviable business network and environment laid, the future of Scotland's FDI looks bright.
Read the full report on the EY website opens in a new window  
If you have any questions or want to talk with one of our advisers, we're always ready to help.