California-based AI firm to set up R&D hub in Edinburgh
14 Aug 2020 • 4 minute read
Find out why Rasa set up its new tech hub in Edinburgh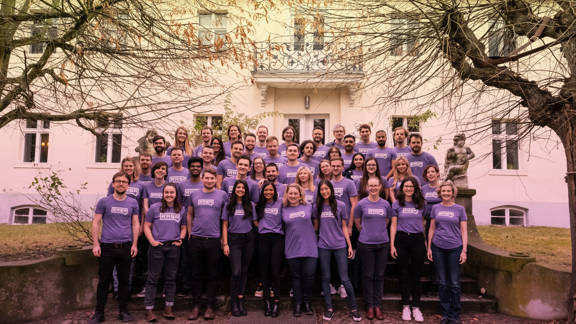 'We wanted to be in Scotland'
Rasa was co-founded by Alan Nichol and Alex Weidauer in late 2016. The company began life as an open source, natural-language understanding platform for chatbots and voice assistants and has expanded to include other features, including tools for testing and improving assistants built with Rasa Open Source.
Rasa is headquartered in San Francisco with an R&D hub already in Berlin. After showing strong growth within the first few years, it secured $26 million Series B funding in 2020, from Accel, Andreessen Horowitz, Basis Set Ventures among others, to continue that growth.
Rasa's mission is to empower all makers to build AI (artificial intelligence) assistants that work for everyone. The company is working with product teams at some of the world's leading firms such as Adobe, Deutsche Telekom, BMW, Airbus, ENGIE, HCA Healthcare, Orange, and more.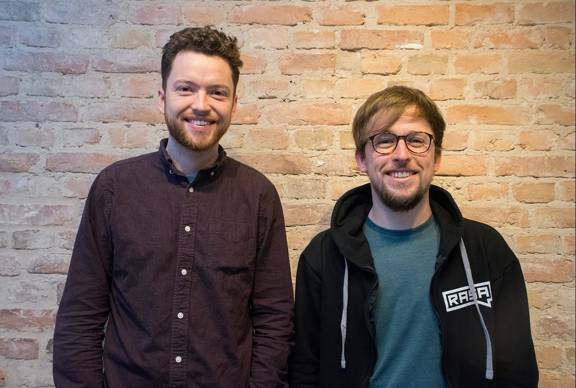 Why Edinburgh?
Since Alan has roots in Scotland and studied at the University of Edinburgh, the company has always felt a deep affinity to Edinburgh and the University of Edinburgh.
The Edinburgh R&D hub will be focused on machine learning research and software development. Rasa's machine learning research team works on advancing innovation in conversational AI—specifically solving challenges related to natural-language understanding and dialogue modelling.
Rasa's Scottish hub will be led by Adam Lopez, a researcher from the University of Edinburgh who brings two decades of solving hard problems in natural language processing (NLP).
Rasa has worked with Adam for the last three years. Alan explained: "Early on, we began co-supervising Masters' students, and the University of Edinburgh was a natural choice because of its reputation in NLP. Adam was interested in the projects we proposed, and that's how our collaboration started." 
"While Adam Lopez is our most senior researcher, he's not the only person Rasa has hired from the university," Alan added.
"We've also worked with many great and talented people at Heriot-Watt University. I have given many guest lectures there. Verena Rieser and Oliver Lemon's research group at Heriot-Watt does great work on dialogue."
Support is always there when needed
While Rasa hasn't looked out a physical office space yet during the Covid-19 outbreak, we've already provided the company with a lot of information that will help the team once it can start looking for a space.
Sourcing talent to grow the team
Rasa's plan is to grow the Edinburgh office into a dedicated research and development office, with a focus on machine-learning research. It will also have two frontend developers, who have been with Rasa for some time, and one machine-learning researcher. The company is likely to be looking for 3-5 additional machine-learning researchers to start this fall and winter.
'Remote-first' approach
As a distributed team, with staff in San Francisco, Berlin and Edinburgh, the company has invested a lot of energy into building good habits around remote work and communicating across time zones. This includes using asynchronous communication when possible and documenting decisions and conversations in the Slack platform.
"This has become even more important during the Covid-19 pandemic, as our team has shifted from being remote-friendly to what we'd term remote-first," said Alan.
"Our remote-first approach includes making sure team members have an equal chance to be heard, regardless of whether they're physically present in the office, and finding ways to connect across geographies. We expect the Edinburgh office to be a continuation of these practices."
Edinburgh life and affordability
Rasa has two frontend engineers who are already based in Edinburgh. Both cite Edinburgh's beauty and walkability, as well as its rich cultural offerings and affordability, compared to other tech hubs.
You might also be interested in
Edinburgh's thriving tech scene

An interview with Nigel Eccles, co-founder and CEO of FanDuel on what makes Edinburgh the ideal place for ambitious startups.

Data skills to match your needs

Scotland provides easy access to a growing talent pool of data science skills that makes it the location of choice for tech companies to set up and grow.

Trustpilot launches global R&D hub

Scotland's growing tech sector attracts key investment to develop cutting-edge technology.
We're here to help
Whether you're looking to locate your tech business in Scotland or need help finding suppliers to work with