Tech investors target Scotland for growth with 500 new jobs
03 Dec 2021 • 6 minute read
Discover the global tech companies that have chosen to locate and grow in Scotland, and why you should too.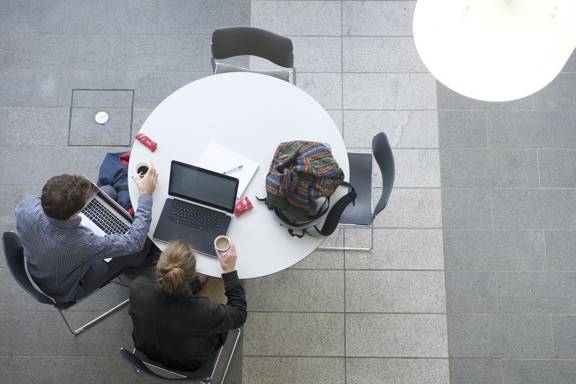 Scotland's expanding 'Digital Glen'
In the last quarter alone, 14 tech companies have chosen Scotland as a location to set up operations in, creating more than 500 jobs between them. Of these, North American companies have led the charge, with a range of innovative companies taking advantage of all that Scotland has to offer.
Much has been made of Scotland's 'Silicon Glen' status in the past. It was once a magnet for tech companies from across the world attracted by Scotland's exceptional skills and talent.
They came here to manufacture a range of technologies – from computers to the chips that went in them.
Those days have changed. The skills are still here but Scotland has a new reputation as a global digital and analytics hub, or you could say 'Digital Glen'. Scotland is increasingly being recognised by those in the industry as a desirable location to set up and scale up.
Companies expanding their research and development facilities in Scotland in the last quarter include:
Boeing

opens in a new window

and the National Manufacturing Institute Scotland (NMIS) opening a new R&D centre in Renfrew
Emerson Cascade Technologies investing in its large R&D gas analyzer centre of excellence in Stirling
Danfoss

opens in a new window

investing in a £25 million low carbon technology centre in Midlothian
On its partnership with Boeing, Keith Ridgway, NMIS Executive Chair, said:
"This a huge development for Scotland, cementing our dedication to advanced manufacturing innovation on a global scale and the benefits that this can bring to our economy.
"We're excited about what the future holds for this new facility, the ground-breaking R&D taking place there, and how we can build on our manufacturing expertise to support Boeing on its journey towards net zero."
North American companies land in Scotland
Sparkgeo opens in a new window is one such example. With its headquarters in Canada, it provides geospatial technology and analytical solutions to customers and saw an opportunity to extend its reach into the UK and Europe. It chose Edinburgh, Scotland as the ideal location to access local talent and set up its engineering and data sciences hub of 25 people.
International digital marketing agency Channel Bakers, one of California's fastest-growing private companies, has opened an office in Glasgow to serve the Europe, Middle East and Africa region, with a specific focus on digital marketing and ecommerce. The company helps firms sell their goods on Amazon, which is a good fit given Scotland is home to one of Amazon's few UK technology development centres.
Our dedicated support, including introductions to professional advisers and partners, alongside top talent and time zone advantages were all factors that influenced Channel Bakers' decision to locate in Scotland.
"Scottish Development International cemented the decision we made," said Sarah Speer, General Manager of European Operations for Channel Bakers. "It had already done a lot of the background work in terms of the legalities of setting up an office and linking us up with key partners. We didn't have to do as much research and development ourselves, because Scottish Development International had done that on our behalf."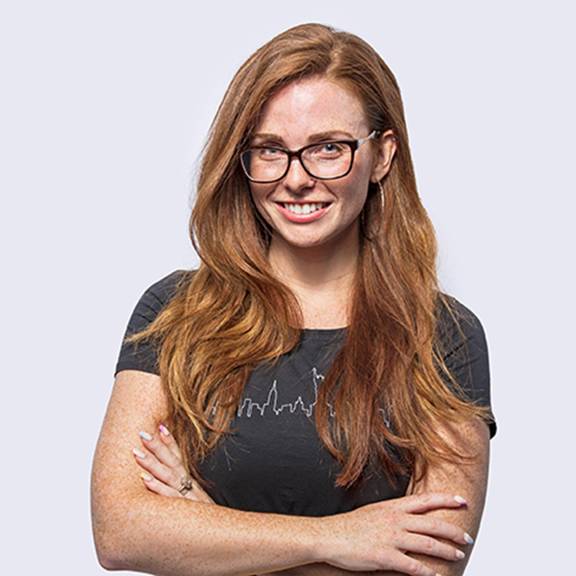 Scotland is a magnet for global tech and digital media firms
Companies across the globe have found homes for their businesses on Scotland's welcoming shores.
From Hong Kong we have IoT and radar motion sensor specialist King City Technology opens in a new window collaborating with several Scottish universities. And from Denver we have digital marketing company Pico Digital Marketing opens in a new window . Locating to Scotland has helped the company diversify its services and offerings to cater to a broad client base in multiple time zones.
International digital media organisation Global has set up a new digital media and data hub, joining Glasgow's flourishing digital media community. It is taking advantage of Scotland's outstanding digital talent and creating 30 jobs.
Digital skills and talent
Scottish people have a history of appreciating the value in learning, championing innovators and those who push the boundaries of what's possible – if they are thriving as a result, then so is Scotland. That's perhaps why companies usually cite the talent available in Scotland as a major factor in influencing their decision to invest and grow their businesses here.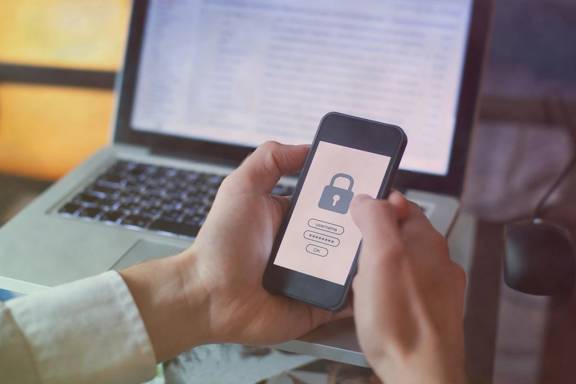 German firm auticon opens in a new window , founded in Berlin, is a unique IT consultancy and social enterprise whose consultants are all autistic. With support from Scottish Enterprise, auticon will further its growth at its Edinburgh office and provide employment for autistic adults.
Emma Walker, Regional Manager at auticon, said: "There is a major skills shortage in tech, so organisations need to think differently to gain access to the people with the talent they are looking for. auticon is perfectly placed to provide the support organisations need to open up access to the wealth of neurodiverse talent in Scotland and beyond."
Emma added: "Our expansion was made possible by Scottish Enterprise and will allow more highly skilled autistic adults to have the opportunity to find meaningful employment with Scottish businesses."
Bigtincan, a leading global provider of sales automation software solutions, headquartered in Sydney, Australia, has chosen Scotland as the strategic location to grow its international data science and research and development (R&D) operations. Access to the right skills and a supportive business environment were a big influence in the company's decision to choose Scotland.
Glasgow is one of the UK's top three fastest-growing technology investment hubs, according to Tech Nation, making it the perfect location for Bigtincan to maximise its international operations. Bigtincan's presence in the city will accelerate a series of R&D projects to boost the company's core product capabilities and create 40 jobs.
It's plain to see, if you hadn't thought about Scotland as a location to set up and grow your tech business, perhaps you should now.
You might also be interested in
Software and IT in Scotland

Access a dynamic and supportive ecosystem with some of the best tech talent and creative minds in Europe.

Power behind the pictures

Discover the deep seam of technical, software and IT skills at the heart of Scotland's thriving film, TV and media tech scene.

The right choice for cyber security 

Why Scotland is the smart and secure location for cyber security.
Sign up to our newsletter
Get the latest updates from Scotland's digital and technology industries.
Talk to our advisers
Got a question about the benefits of setting up your technology business in Scotland?