Global Media & Entertainment Group launches Scotland tech hub
20 Sep 2021 • 2 minute read
Global, one of the world's leading media and entertainment groups, is opening a tech hub in Glasgow's digital media district.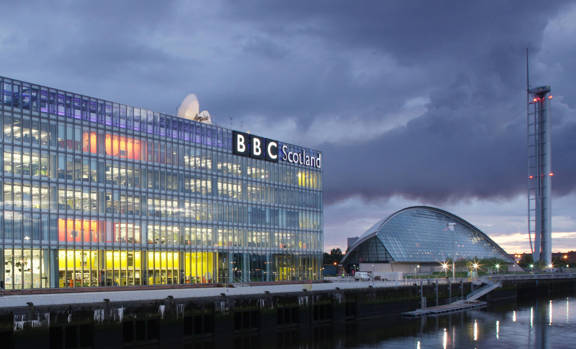 Glasgow's tech scene is the perfect fit for Global
Global, the Media & Entertainment Group headquartered in London, is opening a technology hub in Glasgow, strengthening its investment and commitment to Scotland. The company will create 30 jobs at the hub in the coming year across engineering, data and product development.
The tech hub recognises Scotland's booming tech industry and is Global's latest investment, part of a strategy to transform audio and outdoor media using digital technology.
Glasgow is one of the UK's top three fastest-growing technology investment hubs, according to Tech Nation, making it the perfect fit for Global's future growth ambitions.
Digital transformation
Global combines the UK's leading commercial radio business with one of the UK's leading outdoor media companies, employing more than 1,200 people at 21 broadcast centres, offices, and warehouses across the UK.
Global created DAX (Digital Ad Exchange), giving advertisers a single-entry point to digital audio, radio, and outdoor audiences of more than 24.3 million consumers in the UK.
The company also built Global Player, opening audio to listeners across radio brands, podcasts, playlists on mobile, online and via smart speakers.
David Henderson, Global's Chief Technology Officer said:
"Global's digital transformation is happening at a colossal rate and our Scotland tech hub will be instrumental in building the technologies that transform our industry."
Scottish Government Minister Ivan McKee commented:
"Global is an important member of Scotland's media sector and this investment will help it stay at the forefront of audio and advertising technology. The announcement is also further evidence of Scotland's and Glasgow's growing reputation as a centre of digital excellence."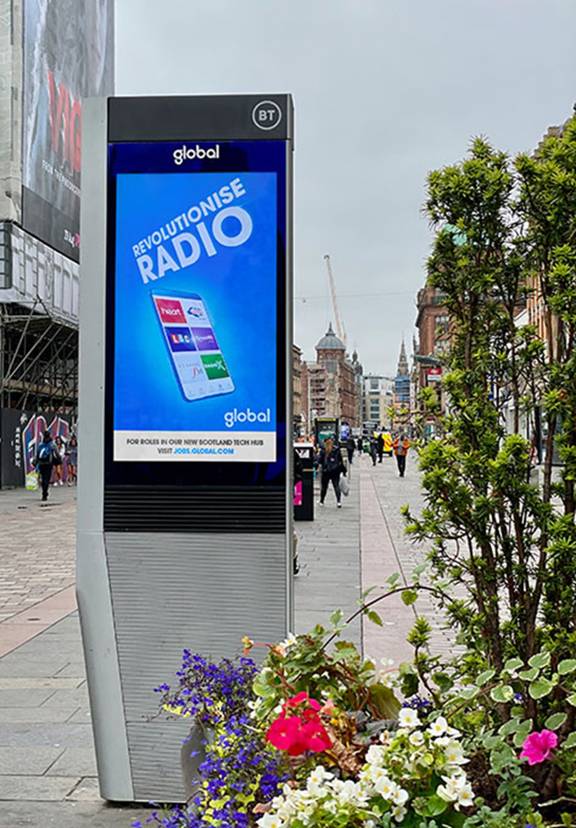 Supportive business environment
Global has benefited from our support to tap into the local digital talent pool and secure its location at the heart of Glasgow's digital media quarter.
Mark Hallan, Director of Global Investment at Scottish Development International added:
"Global's new tech hub in Glasgow looks exciting and underlines the company's commitment to Scotland. This was a project Scottish Development International were pleased to support and will deliver a number of highly skilled, tech-related job opportunities for our workforce.
"Scotland is increasingly renowned internationally as a digital tech leader due to its vibrant startup scene and world-class universities...and is very much open for business as we emerge from the Covid-19 pandemic."
You might also be interested in
Glasgow's tech scene

Discover what makes Glasgow stand out as a top UK investment location for multinationals and tech startups wanting to grow.

Meet Scotland's creative community

Scotland's buzzing creative industries is brimming with talent driving innovation in areas such as animation, games, film, mobile, screen and digital content.

Digital skills support

Discover how Scotland's digital talent is benefiting business around the world and how Skills Development Scotland can help you access that talent.
Get regular updates from us about the companies who choose to do business here.
We're here to help
If you want to know more about Glasgow's tech scene and how your business could flourish there.