Why French companies love investing in Scotland
08 Oct 2021 • 9 minute read
Scotland is increasingly attractive to French companies looking for fast, sustainable growth in many industries.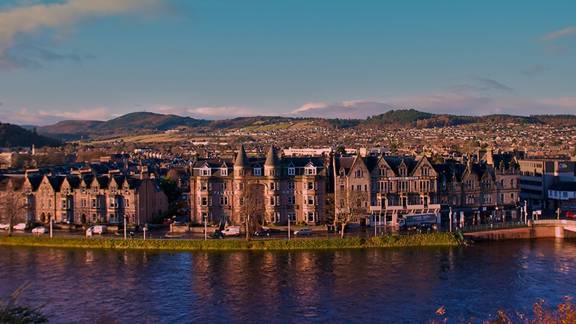 Scotland is increasingly attractive to French companies looking for fast, sustainable growth in industries such as digital, life sciences, energy, food and drink. Enikö Delzenne, Senior Business Development Manager in our Paris office, highlights French companies making the most of Scotland's talent, innovation, and welcoming business environment, and why you should too.
Written by Enikö Delzenne opens in a new window  
Strong connections and business partnerships
As the largest export market in Europe (indeed, the second largest globally) for Scottish companies, and the second largest investor in Scotland after the USA, France has been one of the most important and strategic economic partners for Scotland for the last decade.
Scotland is home to 160 French-owned business corporations with a turnover of more than £8 billion. France is the second largest foreign employer in Scotland after the USA - with 28,650 employees based in Scotland in 2020. 
Among these, we can find large corporations like Capgemini, Atos, BNP Paribas, TotalEnergies, EDF, Air Liquide, Pernod Ricard, LVMH, Engie, Accor alongside small and medium enterprises (SMEs), such as Jifmar and Innosea, representing various sectors.
French companies with a presence in Scotland are strong contributors to all of Scotland's priority sectors, which we consider our national opportunities.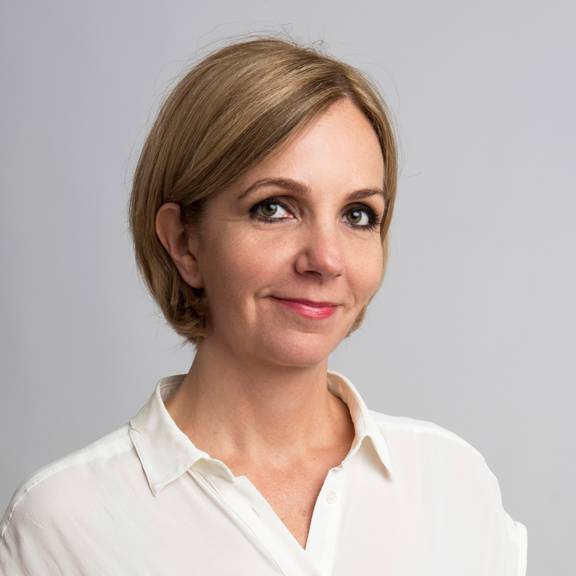 We work closely with our GlobalScot opens in a new window partners to strengthen trade and investment between the two countries. GlobalScots, which include entrepreneurs, business leaders and community leaders, are a vital component of Scotland's international network. They provide Scottish companies with critical market insights and highlight opportunities in Scotland to potential French investors.
Since the start of 2021, the number of French GlobalScots has almost doubled, with the network welcoming 11 new members principally from industries identified as priority export markets for Scotland, including energy transition and renewables.
This strong French presence in the whisky industry is not a surprise, since France is the top export market globally for Scotch Whisky. I also believe that the French "art de vivre" and "savoir-faire" in the traditional luxury industries allies nicely and successfully with the traditional, Scotch Whisky industry, bringing in constantly new investments, innovation and sustainability.
A great example is the LVMH-owned Glenmorangie Company's latest investment in a new, first of its kind distillery – the Lighthouse Innovation Distillery opens in a new window (pictured) which was opened near Tain in the Scottish Highlands in September this year (2021).
The Lighthouse innovation distillery has been supported by a £1 million R&D grant from Scottish Enterprise, Scotland's national economic development agency.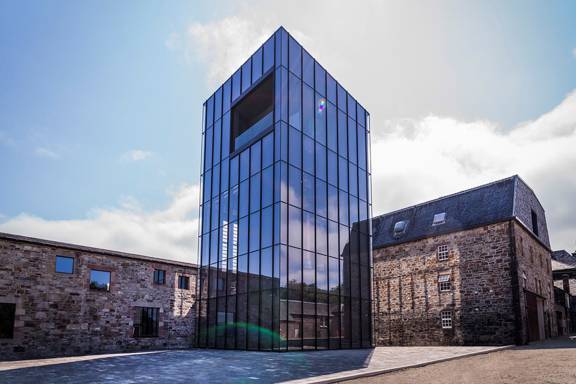 In addition to the spirit industry, Scottish salmon and dairy industries are home to French companies too, such as Labeyrie Group which owns Farne Salmon – and Lactalis Group, with its iconic Scottish Cheddar McLelland brands.
As part of the dynamic food and drink sector and supply chain, French Kersia Group established its first presence in the UK in 2018 through the acquisition of Scottish Kilco. The company specialises in the production of innovative biosafety products within the food industry, from farm to fork.
Scotland's food and drink opportunities 
Agritech, health and life sciences - an innovation ecosystem
Scotland's animal health, agritech and aquaculture communities work very closely together to continuously innovate for the future of food.
Another great example of French companies' expansion to Scotland through acquisition is the Angouleme-headquartered IMV Technologies. The IMV Technologies Group is a leader in the areas of animal and human-assisted reproduction technologies and veterinary imaging.
With the acquisition of Scottish BCF Technology and ECM in 2018, the group has established its global imaging hub opens in a new window in Scotland.
French companies are also looking to Scottish suppliers for innovative solutions. For example, in December 2020, Scottish agritech firm, Intelligent Growth Solutions (IGS) secured a significant export deal with French urban agriculturists, Jungle. The multi-million-pound deal will introduce IGS indoor growing platforms to Jungle's operations, initially outside Paris, to grow a variety of crops to supply major French retailers.
Food health and animal health in Scotland are thoroughly backed by a vibrant, global and world-renowned life sciences sector with outstanding strengths in pharmaceutical innovation and health technologies.
The Scottish life sciences cluster has 700 organisations and 41,000 employees offering unique opportunities to all ranges of companies across advanced therapies and vaccine development, drug discovery, precision medicine, digital health, and medical technologies.
French companies can take advantage of Scotland's unique and joined-up life sciences ecosystem. This unique ecosystem brings together government, NHS, academia and industry to develop, test and manufacture new and innovative healthcare products and technology solutions. This gives companies a bridge to Scottish and broader UK and even global markets.
Scotland's health and life sciences opportunities
Digital technology growth hub
Another outstanding opportunity area, recognised by French companies is the digital technology sector. It is Scotland's fastest-growing sector (increasing twice as fast as the Scottish economy overall; forecast to grow by 38% by 2024) for inward investment.
Scotland has centres of excellence for collaboration across cyber security, data, fintech, games, global business services, software and IT, space, and waste and wastewater technology.
The software and digital technology cluster includes large multinationals including the French Atos, Sopra Steria and Capgemini as well as innovative home-grown companies (like Skyscanner, Rockstar North, Axios, IDOX, KAL and Maxima).
Capgemini opens in a new window is aiming to almost double the number of digital customer support staff it employs in the Highlands to meet growing demand. Capgemini has been involved in building digital skills in Scotland for some time now, which gives it a growing talent pool to tap into. The consulting firm, which also has offices in Glasgow and Edinburgh, works closely with local colleges and universities and our partners such as Skills Development Scotland on training for its workers and its modern apprenticeship programmes.
French companies can take advantage of Scotland's robust network of incubators, accelerators and data expertise, including Codebase opens in a new window , the UK's largest tech startup incubator. This will appeal to multiple sectors such as healthtech, fintech, space, and energy.
BNP Paribas, Teleperformance and Webhelp are further examples of French, strategic assets in the Scottish financial and global business services sectors.
The latest news from BNP Paribas opens in a new window is that it will be moving more than 200 of its staff currently based across the city to a new office in Glasgow. This new office development will be powered by renewable energy and produce zero carbon emissions.  
Scotland's digital and technology industries
Net zero energy transition leader
Scotland's energy expertise, engineering heritage and location have made it the natural choice for several French energy companies to invest and develop their projects.
With the growing shift away from fossil fuels, Scotland can help companies to transition from non-renewable energy sources to more sustainable solutions, offering big investment opportunities, particularly in offshore wind, carbon capture, energy storage, and decarbonisation of heat and transport.
In the offshore wind sector, Scotland's ambitious plan to develop further capacities over the coming decade will offer a breeding ground for French developers, manufacturers and service providers willing to follow the footsteps of large French companies – such as EDF Renewables and TotalEnergies, ENGIE and SMEs like Jifmar. These companies have all invested and created hundreds of jobs in Scotland.
EDF Renewables UK is a major investor in Scotland's low carbon energy sector with significant onshore and offshore wind projects either operational or under construction. 
EDF Renewables acquired the Neart Na Gaoithe offshore wind project in 2018. The site is under construction in the outer Firth of Forth and expected to be operational by 2023. It has a potential capacity of 450 megawatts (MW) of renewable power.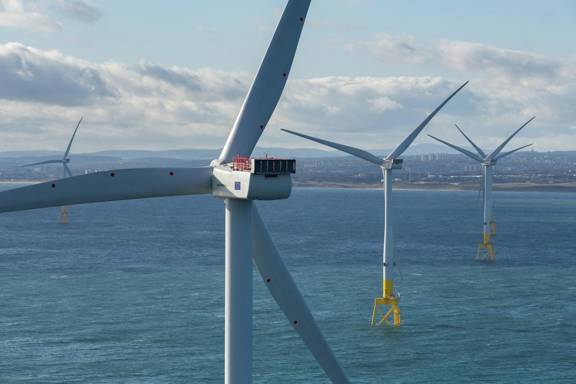 ENGIE created a 50-50 joint venture with EDP Renewables in 2019 establishing Ocean Winds. Ocean Winds has been investing and developing two main offshore wind projects in Scotland. The 950MW East Moray Wind farm project is currently under development and in operation, and the fully consented Moray West Project aims to be fully operational in 2024/25.
Established in 2010, Ocean Winds' UK office in Edinburgh is a global centre of excellence for the industry.
Scotland is also at the forefront of developing hydrogen projects offering new opportunities for industrial partnerships, innovation and investment for French companies already present in Scotland and new investors as well.
Scotland has set ambitious targets to become carbon neutral by 2045 and hydrogen now is central to achieving the clean energy transition and can be the solution to decarbonise transport, heat and industry in Scotland.
Examples of hydrogen energy projects already underway across Scotland demonstrate the breadth and scale of Scotland's ambition in hydrogen across the whole energy system. French companies can play a big role in these projects.
Fostering collaboration in green energy technologies
Floating wind and hydrogen technologies are central to energy decarbonisation strategies in both countries due to shared geographies and energy systems. We also face similar technological and innovation challenges. Collaborative research and development activity can identify new engineering solutions to increase the competitiveness of these technologies and to address challenges of mutual interests.
Working with the Scottish Government Paris Innovation Hub, we initiated a research project last year to review the opportunities for Scottish and French organisations to work together to deliver collaborative innovation in floating wind and hydrogen.
Following a competitive tender, a consortium including the European Marine Energy Centre (EMEC) based in Orkney, French engineering firm INNOSEA and London-based Renewables Consulting Group (RCG) delivered a report outlining a series of recommendations for Scottish Government to facilitate research collaborations between Scottish and French organisations working in floating wind and hydrogen.
Scotland's energy industry opportunities 
Delivering sustainable transport solutions
Michelin Scotland Innovation Parc (MSIP) is an ambitious joint venture between Michelin, Dundee City Council, and Scottish Enterprise, created to generate economic growth in Scotland and support a fair and just transition to a net zero economy.
The Michelin Scotland Innovation Parc, located in Dundee, offers dynamic space for all sizes of businesses to develop, test and manufacture innovative technologies and products in the low carbon transport and sustainable mobility space.
Companies can also have access to an innovation campus, a Skills Academy opens in a new window , business, innovation and skills support, and competitive, green energy delivered from sustainable sources.
June 2021 marked the start of a great adventure for Bike for Good– a small community-led startup based in Glasgow and French bike solutions company Vélogik. Both companies share the same values and the same vision for cycling mobility.
Their joint venture called Motion Forward opens in a new window will contribute to the expansion of the bicycle as a daily means of transport and support 25 jobs in Glasgow, with new sites planned across the UK. We were pleased to support this venture providing market insights and introductions.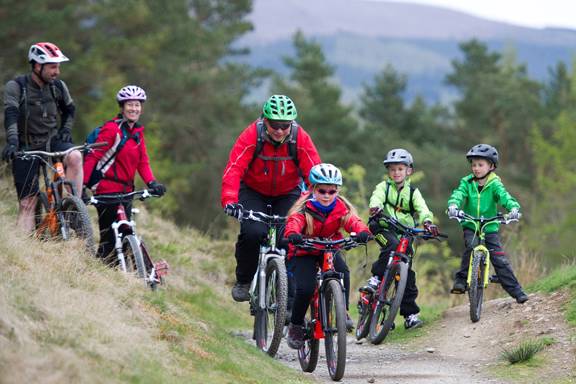 You might also be interested in
Locating in Scotland

Our people and skills

Finding Scottish suppliers
Stay up to date with how businesses like yours are making the most of the opportunities, talent and support available in Scotland.
Let's work together
We have a team of inward investment and trade experts in our Paris office. Get in touch to discuss your project, we would love to hear from you.