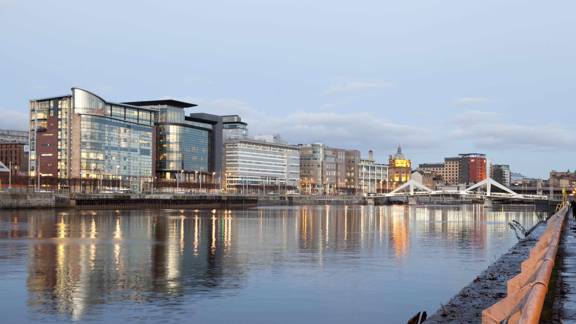 How Scotland supports investors
Your investment is transforming our cities, regenerating our regions and building a low carbon economy of the future together.
How we can help
With clear planning, reliable regulation and the best business rates in the UK, our investor-friendly policies make sure that nothing gets in the way of your investment and development.
Predictable planning: Count on straight-forward planning systems in Scotland to unlock sites and deliver development
Business rates: 12 months relief on new developments and 12 months relief for a first tenant
Creative financing: Scotland invented modern banking. Now, our innovative growth accelerator models mean local authorities can build enabling infrastructure against future income, unlocking major complex sites for you
Team approach: We get city and national leadership into a room quickly to speed up decision-making for you
Scottish National Investment Bank: We're funding what matters most to us, investing £2 billion in a new Investment Bank that provides mission impact, patient capital investment to businesses, projects and communities throughout Scotland
Excellent infrastructure: Scotland is on the doorstep of the world, with high quality transport, connectivity and infrastructure to make your investment a success
Barclays is transforming Glasgow
A new global financial hub on Glasgow city centre's riverside
Barclays' brand new £500 million campus is a flagship development and a game-changer for the city. Not only is the campus on track to create 5,000 jobs by 2023, the whole site is BREEAM Excellent, signalling our commitment to carbon net-zero standards in commercial property. Watch our video clip to hear why Barclays chose Glasgow.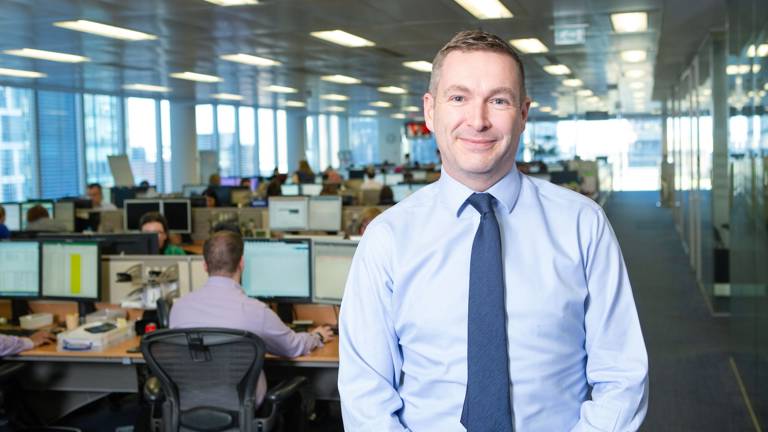 Scotland is the UK's most attractive region for investment (outside London) year on year

EY Attractiveness Survey 2022

In fact, the growth of FDI in Scotland outpaced Europe as a whole as well as the UK in 2021 (EY Attractiveness Survey 2022).

Ensuring a friendly and supportive business environment is also extremely important to us, which is why Scotland recently polled second in a list of large European region's for Business Friendliness (fDi's Large European Region of the Future for Business Friendliness 2022/23).
St James Quarter is redefining regeneration
This £1 billion development, funded entirely by overseas capital, is a game-changer for mixed-use, retail-led developments in the UK.
Built in Edinburgh's historic city centre, St James Quarter is leading the way as a sustainable destination of choice.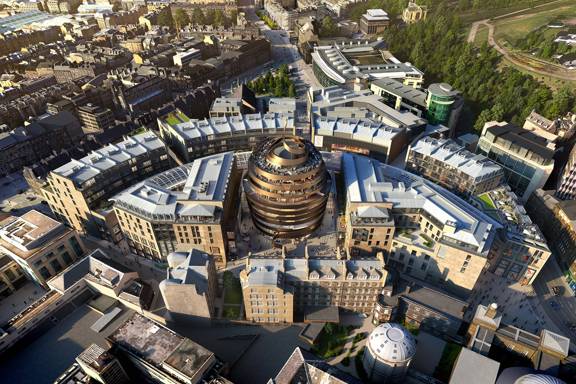 Latest business updates from Scotland
With the implementation of zero emission zones, green architecture and low carbon heat networks, Scotland is building for a more sustainable future

Scotland is committed to working closely with other nations towards a greener, sustainable future for all
Want to find out more about investment opportunities in Scotland?
Our Capital Investment team is ready to help.
Disclaimer
Whereas every effort has been made to ensure that the information in these pages is accurate, Scottish Enterprise and Scottish Development International does not accept any liability for errors, omissions or misleading statements. And no warranty is given, or responsibility accepted as to the standing of any individual, firm, company or other organisation mentioned. Investors will need to undertake their own due diligence in conjunction with individual project promoters/sponsors in relation to the detailed project investment opportunities presented.