'World's first' assisted living lab to launch in Scotland
07 Jul 2020 • 3 minute read
A new facility at the UK's National Robotarium aims to transform the way we deliver assisted living care in the community.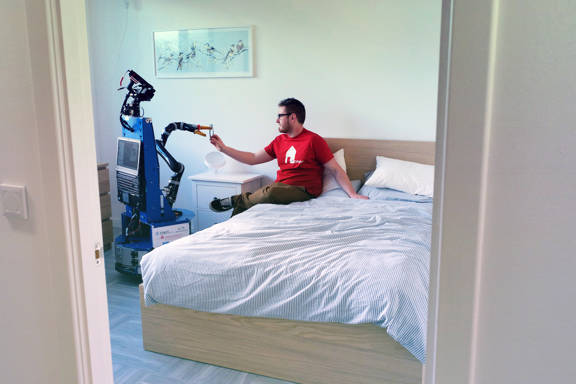 A new lab facility launching at the UK's National Robotarium in Edinburgh is set to revolutionise the way we deliver assisted living care in the community. The lab, which is said to be the first of its kind will bring researchers, industry and care providers together to co-create scalable fast solutions virtually using artificial intelligence, Internet of Things (IoT) and sensor technologies.
Smart care at a distance
Healthcare systems around the world are facing mounting pressures, particularly in the wake of the Covid-19 pandemic. Scotland's artificial intelligence and robotics experts are at the forefront of research to co-design remote smart technology solutions to help improve the physical and mental wellbeing of people with assisted living needs in their own homes.
Scientists from Heriot-Watt University in Edinburgh are launching what they consider to be the world's first open and remote access living lab to research and create smart technology solutions for the most vulnerable in our communities who want to live independently.
The Covid-19 pandemic and social distancing measures quickly and significantly changed how human carers can interact with those people most at risk physically and mentally who need at-home assistance.
The Laboratory for Open Ambient Assisted Living opens in a new window (OpenAAL), based at Heriot-Watt University, will host a multi-disciplinary research team to aid the fast co-creation of scalable and affordable solutions to support the care of vulnerable people feeling cut-off from human contact.
Assisted living technology opportunities
Initially, the lab will be available to researchers to access remotely across the UK (and eventually open to researchers around the world). The project team welcome support from producers, suppliers and service companies of assistive technology, telecare, telehealth, smart home solutions, and other IoT products.
Those working in the care sector or associated industries are also encouraged to get involved to help identify the most urgent challenges faced by the sector. This will help assess the most promising existing and emerging technologies for the project.
Centre of excellence for robotics
The OpenAAL lab is part of the UK's new National Robotarium opens in a new window – a partnership between Heriot-Watt and other Edinburgh universities set to open in 2022.
The Robotarium is a world-leading centre of excellence for robotics, autonomous systems and artificial intelligence (AI), bringing solutions to market quicker.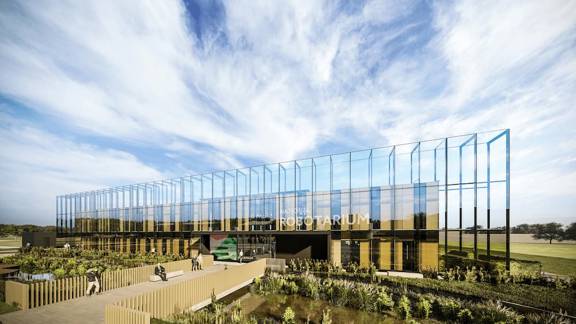 The lab will give researchers, industry and care providers a platform to co-create technology directly with end users of assisted living services using Internet of Things (IoT) and Cloud-based technologies. Among the project's partners are NHS Lothian, the Digital Health and Care Institute and The Data Lab.
The Coalition of Care and Support Providers in Scotland is to play a key role in connecting the project to its members in the care sector. 
Leading the project is Dr Mauro Dragone, assistant professor at Heriot-Watt University. He said: 
"By combining the University's unique laboratories with expertise in the care sector, we have the opportunity to tackle the current challenges head-on, but also establish long-term and cost-effective solutions to the wider challenges faced by individuals with assisted living needs in the home." 
Independent living support
Researchers will be able to use robots remotely to help people carry out practical day-to-day tasks independently.
Scotland is a leading global partner in finding integrated solutions to worldwide challenges in ageing populations, responding to a shift towards value-based care and the digitalisation of the health and care industry.
Scientists at Heriot-Watt University are already working on the world's first robot that can interact with multiple people at the same time. The 'socially assistive robot' is intended for use in healthcare to assist elderly patients, to explain complex medical concepts and to reduce loneliness.
You might also be interested in
Edinburgh's thriving tech scene

An interview with Nigel Eccles, co-founder and CEO of FanDuel on what makes Edinburgh the ideal place for ambitious startups.

11 Future technologies

Scotland's long tradition of tech innovation is stronger than ever, making us the perfect partners to do things digitally.

Scotland's IOT network

Insights from tech company Boston Networks and its leading role in creating the UK's most advanced IoT network of its kind, right here in Scotland.
Got a question?
Looking for tech companies to work with or the ideal location to set up and expand your business? We'll connect you to the right people and opportunities.