W.L. Gore & Associates - a golden era in Scotland...and Space
02 Oct 2020 • 12 minute read
Jeff Fyfe, Global Space Lead at W.L. Gore & Associates shares its adventures in space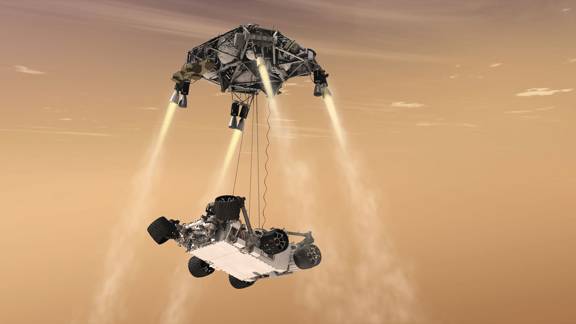 As the company marks more than 50 years in Scotland, Jeff Fyfe, Global Space Lead at W.L. Gore & Associates shares its adventures in space, his passion for Scotland's potential in the industry and curiosity for exploring innovative tech solutions to improve people's lives.
"On February 18, 2021 NASA's Perseverance Rover finally landed on Mars. The critical landing operation was possible thanks to wire and cable products made by Gore in Dundee and Delaware. It's our third trip to Mars and there's a palpable excitement within the team in Dundee that we're once again part of something so big.
"Gore's cables first went to space in the early 60's, we went to the moon in 1967 on an unmanned mission called Surveyor 3 which was followed by the Apollo 11 mission flown by Neil Armstrong. 
"As Global Space Lead at Gore I'm proud to continue this great legacy today.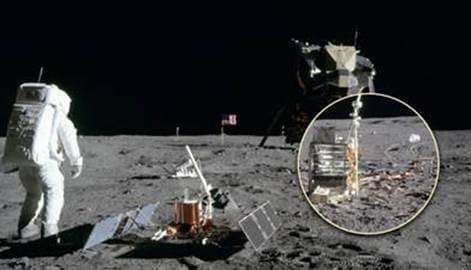 Innovation
"Back in 1969 Gore had just 180 Associates and had only been going as an enterprise for ten years. 52 years later we now have 10,500 Associates spread across the world. Our growth and success is down to the talent we have in our Associates and our culture of innovation, which has seen us expand into new industries as we develop products from our flagship polymer, expanded polytetrafluoroethylene (ePTFE).
"This core material has been used to create a hugely diverse range of products by Gore including implantable medical devices such as vascular grafts, protective clothing, automotive fuel cells, guitar strings, mobile phone vents and, how could we forget, synthetic bagpipe bags!
"ePTFE has amazing properties; it's lightweight yet strong, and what makes it really unique is that it is also porous. It has enabled man to solve complex technical challenges in the harshest environments - below the sea, freezing arctic conditions, in the heat of a fire, or in space.
"ePTFE is so unique that the original patent is actually one of the U.S Patent Office's top 200 patents, having been cited more than 2,991 times – that's more than the patent for ink jet printing or GPS technology. It covers everything from STA-PURE Flexible Freeze Containers for biopharmaceutical applications, Geophysical Seismic Cables for use below the sea and GORE-TEX Moisture Barrier with GORE CROSSTECH Product Technology used by firefighters.
Together, improving life
At Gore, our curiosity, creativity and customer collaboration ignite the development of advanced materials and new technologies. We innovate to enhance everyday experiences, mend hearts, explore space and so much more.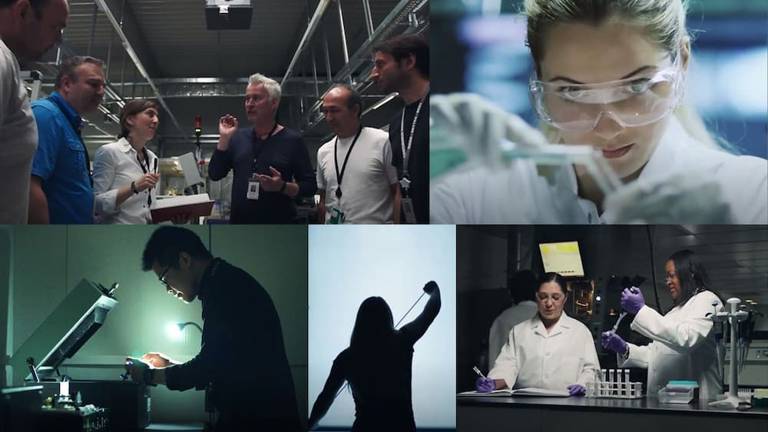 Scottish heritage
"We have around 250 Associates in Scotland, based in Livingston and Dundee. Gore opened its first plant in Dunfermline in 1970, making us now one of the more established Scottish businesses working within space.
"I believe the Gore family fell in love with Scotland's landscape and people as they often came here on hiking holidays. Bob Gore, who sadly passed away recently, even came to live here for a while and his son attended a local school.
"I personally don't think you can ever grow bored in an innovative company. There will always be something new and exciting to sink your teeth into. It's part of the reason that I've stayed at Gore 39 years. I joined when I left school and I'm still here. And I'm not alone. Many of my colleagues in Dundee have had long tenures and fulfilling careers.
"Our career satisfaction always shines through in the Best Companies to Work For league tables. In the past we've been Number 1 in the UK list and just recently we ranked at number 17 in the European listing for Multinational Companies, out of 3000 organisations that were audited.
Talent
"What's exciting for young people now is that a handful of longer serving Associates have started to retire, making way for us to recruit in our next generation of talent.
"We're a member of the School of Engineering's Industrial Advisory Board at the University of Dundee, and pre-Covid we met them four times per year alongside other members of local industry to advise on aspect of the degree course which ensures the students have the right skills needed for the workplace.
"We also ran an annual Problem Solving Industrial Visit each year in which we host 10-15 third year Mechanical Engineering students for a five week project which forms part of their coursework.
"This initiative has been so successful that we've hired some of these students for permanent roles in Livingston and Dundee.
World-class capabilities and facilities 
"Our team in Dundee provide interconnect solutions to the aerospace and defence industry. To meet the ever-growing demands of the expanding space industry we have recently trebled our capacity within our space cleanroom facility, and have made a series of investments to enhance our capabilities. These include a world class shielding effectiveness testing capability, multiple Nikon x-ray systems, liquid nitrogen thermal chambers and state-of-the-art personnel training facilities.
"This recent equipment, skills and personnel investment means we now have a best-in-class facility in Dundee. I welcome other space related businesses within Scotland to come along and have a tour of the facility.
"This achievement was announced around the time of the 50th anniversary of the moon landings, honouring the amazing heritage and success Gore has had in space. Our Chief Executive, Jason Field, travelled over from the States for a special opening ceremony which was attended by a number of dignitaries, journalists and Associates.
"One dignitary who attended was Ivan McKee, Scottish Minister for Trade, Investment and Innovations, who said at the ceremony:
'Scotland already has a great reputation in the space sector. We manufacture more small satellites than anywhere else in Europe and almost a fifth of jobs in the sector are based here.
'I'm delighted that a hugely-successful global company like Gore - a company that has already contributed to our economy for over forty-five years - has chosen Scotland as the base for its space sector activities and as the location where it wants to champion innovation and best practice. This is great news for Scotland and great news for Dundee.'
"It was great to hear recognition and praise like that, and for a spotlight to be shone specifically on Gore's achievements and capabilities in space.
"Gore's first involvement in space began in 1962 and that paved the way for us supplying more than 100 spaceflight programs with key technology including Gore cables and assemblies.
"Spaceflights include the iconic Apollo 11 mission to the moon as well as the International Space Station, Envisat, Space Shuttle Program, Sentinel, Hubble Space Telescope, 2012 Curiosity Mission, and of course, the 2020 Perseverance Mission to Mars (pictured). 
"The best bit of these achievements, of course, is our 100% failure-free history.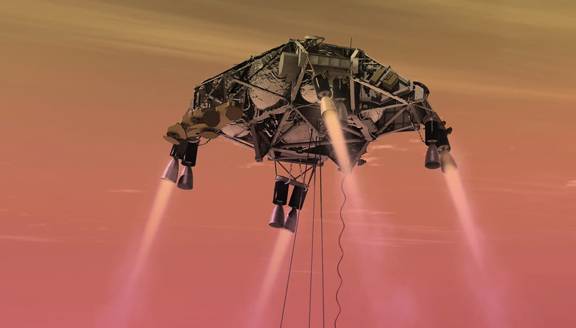 A booming space sector
"Undoubtedly the much-publicised anniversary of the moon landing has reignited interest in the space sector, not just from the public who tuned in to documentaries and podcasts or learned about it at school.
"Big business appears to be excited by space too. There's a startup boom taking place, meaning it's a thrilling industry to be working in right now. The likes of Richard Branson, Elon Musk and Jeff Bezos have recognised the vast opportunities space presents and are investing in a range of forward-thinking space technologies and services that will provide direct benefits back on Earth.
"A major positive for this booming sector is that it benefits from a higher degree of resilience to the pandemic than other industries, such as civil aviation. Much of it is classified as critical national infrastructure, and Gore was back up and running after just two days of shutdown which was needed to make working conditions safe for Associates.
"The demand for global connectivity has definitely impacted what products our customers need. Demand for geostationary communication satellites has fallen. 20 to 30 years ago the industry used to rely on around 23-25 large orders per year, but this has dropped to around 12-15 annually and it's unlikely it will return to such high figures. However, we've seen real growth in the demand for smaller satellites, such as those designed for connectivity or observing the earth.
'New space' - the new frontier 
"It's been predicted that 25,000 new satellites will be launched into space within the next three to five years, many of these focused on environmental activities, such as helping to monitor climate change or the devastation caused by wildfires and deforestation.
"The good news is that Scotland is really well placed to capitalise on the new space boom.
"New space is a disruption for the traditional aerospace industry. Gone are the expensive geostationary communication satellites which have a minimum mission life of 15 years. These have been replaced by more affordable satellites which can be as small as a can of Irn-Bru.
"Their mission life is shorter but still allow entry into the space industry for private firms who may not have the upfront investment for the bigger geostationary satellites.
Opportunities for Scotland
"Some examples of exciting and innovative firms within Scotland that are seizing upon NewSpace include: satellite manufacturers such as AAC Clyde Space and Spire Global; rocket companies and launch facilitators like Skyrora, Responsive Access and Orbex; five different developing spaceports and the all-important data science companies, including Global Surface Intelligence (GSI) and Ecometrica, who utilise the resulting space data to benefit the environment and the wider economy.
"NewSpace is exciting and at Gore it's keeping us busy with its fast-turnaround orders.
"There are over 130 companies within Scotland that are helping the country build our world-leading reputation in space data services and supporting technologies. About 50% of these are manufacturers and 43% are active in space applications.
"There's a great mix within here of new and established businesses, and in fact much of the growth has been delivered by the younger, more agile firms. A report written by London Economics which was commissioned by Scottish Enterprise values the current Scottish space industry at £880 million with a workforce of over 8,000 people, but there are big ambitions to grow this. It is forecasted that by 2030 this value will have increased to £2.1 billion, but the industry itself has ambitions to reach £4 billion in that period.
"Like Gore, no doubt many of these 130+ companies active in space will all be excited by the twin prospects of Scotland opening at least one Spaceport and the UK Spaceflight Programme in the near future. Our nation is an obvious choice for this.
"Not only do we have a booming industry here, but we also have a landscape very similar to New Zealand, who have had great success with their Rocket Lab site due to the clear trajectories for launch. We don't yet know what kind of launch vehicles they will be sending into space at the spaceport, so it's too early to tell who will be the technology partners. But it's great that Scotland is investing in something so high profile that will support so many local suppliers, from engineering, construction and technology firms.
Supportive community
"Organisations such as Scottish Enterprise (SE) and Scottish Development International (SDI) have done a great job at promoting our nation's end-to-end capabilities within the space sector to a global audience, helping to grow our reputation and encourage exports.
"In 2018 I attended a really constructive Scottish Enterprise space briefing event at Scotland House in London which is where I met Ivan McKee, and invited him to the opening of our new Space Centre of Excellence. Initiatives such as these are great, especially for new and growing businesses.
"Scottish Enterprise's support of organisation's like Spire Global, AAC Clyde Space and Celestia Technologies Group demonstrate their impressive commitment to the burgeoning space sector. I would definitely recommend start ups and younger companies to get in touch with SE and SDI and see how they can partner together to tell a bigger story about Scotland's place on the global space stage.
"There's also been the emergence more recently of a network for industry coordination in the form of the Scottish Space Leadership Council opens in a new window . Their role is to bring together key figures from the private and public sectors to drive growth, collaboration and alignment.
"I've also been impressed by the work that Daniel Smith at strategic marketing firm AstroAgency has been doing to promote existing space firms, as well as companies looking to break into the sector. He is a passionate and energetic advocate of Scotland's capabilities promoting it's "one-stop-shop" potential to perform each and every element of the space value chain and believes Scotland is quickly positioning itself as Europe's leading space nation.
Watch this space
"I'm hoping that the recent moon landing anniversary – and the exciting Mars Perseverance Mission – will have reignited interest in space.
"NASA's upcoming Artemis mission, which aims to land American astronauts and the first female on the Moon by 2024, will definitely inspire a new generation of space enthusiasts. I'm delighted to reveal for the first time that Gore cables will be part of that program, so I'm proud to say we're going back to the moon.
"With any luck we may be able to pick up the Gore cable that was left on the Moon 51 years ago!"
You might also be interested in
The rise of Scotland's space sector

Scotland's space sector is rising faster than anywhere else in the UK suggesting it could be a launchpad for economic growth post-Covid, while providing data solutions to help tackle climate change.

Expand your horizons

With strong roots in satellite manufacturing, rocket manufacturing, data and ground-breaking research and the UK's first orbital spaceport in development, Scotland is a great place to set up and grow your space company.

How space data can protect the planet

Think of a world where sustainable farming becomes the norm. Discover how space tech developed by Ecometrica in Edinburgh is helping end deforestation in West Africa.
Contact us
If you'd like to join Gore and other like-minded space companies in Scotland, contact us to see how we can help your business.