The rise of Scotland's space industry
28 Sep 2020 • 5 minute read
Learn more about the future of Scotland's space sector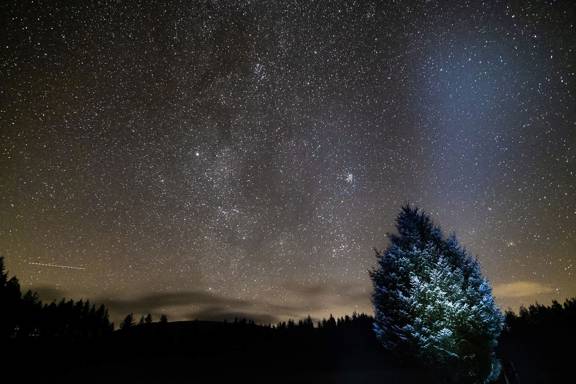 Scotland's space sector is rising faster than anywhere else in the UK suggesting it could be a launchpad for economic growth post-Covid, while providing data solutions to help tackle climate change.
Forecast income from Scotland's space sector could reach over £2 billion by 2030 with plans to double income to £4 billion, while providing data solutions to combat climate change, according to a recent study opens in a new window  by Scottish Enterprise. 
Scotland's space sector has grown 12% year-on-year (whilst the UK as a whole has grown 3%). This is due to the commercial responsiveness and affordability of space in what's described as the 'new space' operating environment.
New space sector and climate change 
New space takes in three distinct areas:
Space applications
Manufacturing and operations
Auxiliary services
Scottish Enterprise has supported many companies working across the new space arena, from Spire Global, Celestia to AAC Clyde Space.
Spire Global opens in a new window , a data and analytics company, builds, tests and operates the world's fourth largest fleet of nanosatellites tracking aviation, maritime and weather patterns and received a combined investment and grant of £14.7 million last year from Scottish Enterprise.
Spire Global is sending the first of four nanosatellites to space with powerful super computers on board to track world trade and predict the arrival time of boats to help port authorities manage docks safely.
Recently the company has provided data free to weather forecasting centres around the world, including the MET Office, as the coronavirus pandemic and loss of aircraft data impacted weather forecasting.
The company has also secured a $7 million deal with NASA to provide data to scientists for use in Earth-observing missions and early projects have shown the potential to improve weather forecast accuracy.
CEO of Spire Peter Platzer said the deal with NASA was a landmark moment for the company and the space industry and feels that space and Earth observation have a strategic role in meeting European and global challenges, such as pandemics and climate change.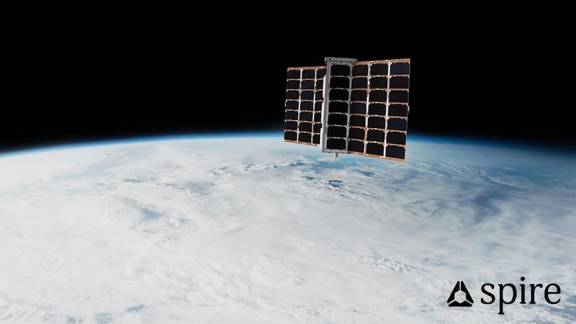 UK investments in the space sector
A report in European Space Policy Institute (ESPI) opens in a new window  in July looking at space startups highlighted that a third of all UK investments were in Scotland and due in part to investment by the Scottish Government and Scottish Enterprise.
Minister for Trade, Investment and Innovation Ivan McKee said:
"Our ambition is to capture the substantial economic benefits of the emerging global space sector by ensuring Scotland becomes the first country in Europe to provide an end-to-end solution for small satellite manufacture, launch and innovation in satellite data analysis, including critical earth observation and environmental data.
"Scotland is proud to be the home of the rapidly-expanding commercial space sector which is supported by the close collaboration between government, industry and academia through the Scottish Space Leadership Council opens in a new window .
"The space sector in Scotland also has a key role to play in tackling climate change."
Scottish Enterprise director of national opportunities David Smith said: "In Scotland the whole ecosystem around the space sector is attractive to companies from the strong R&D base to the talent around data science, high value manufacturing and collaboration through the Scottish Space Leadership Council.
"It's great to see the continued growth and ambition to double the forecast income to £4 billion by 2030 and although there is a long way to go there is a wealth of talent to get there alongside support from Scottish Government and Scottish Enterprise.
"Space manufacturing and applications capabilities are both UK and European leading. Space organisations are active in areas such as advanced forming, sensors, digital technologies and also further development on launch capacity through spaceports.
"It's an exciting time for space and as we emerge from the Covid-19 pandemic it's important to focus on areas of strength in our economy. Not only that, but with climate change and our focus on green recovery, the space data sector also has a key role in delivering net-zero ambitions too."
Scotland's end-to-end space capabilities
Scottish space entrepreneur and director of strategic marketing firm AstroAgency Daniel Smith is passionate about the commercial space sector.
He said: "Scotland has a long history of innovation in space, dating back to when rockets were first launched in the 1930s by the Paisley Rocketeers to now a rising star sector producing more small satellites than anywhere outside of California.
Partnership is crucial
"The partnership between industry and government is also crucial in placing the Scottish space 'movement' at the forefront of the European market.
"It's a huge opportunity, with further work taking place by the Scottish Space Leadership Council and UK agencies to strengthen networks. And with recent workshops around launch regulations and an upcoming environmental event providing a stimulus for future engagement, knowledge sharing and growth as we work together to boost the Scottish and wider UK economy."
You might also be interested in
Space tech

Scotland's combination of manufacturing expertise, technological innovation and end-to-end capabilities make it uniquely able to harness the possibilities of space.

Space tech companies in Scotland

Looking to use space data to create innovative solutions? Scottish space tech companies have the capabilities, facilities and expertise to help you succeed.

Great British Lift Off podcast

Dr Murray Collins, space lead at the Bayes Centre in Edinburgh, and broadcaster Kim McAllister return for their third space podcast series - and this time they're starting on the International Space Station.
Get the latest updates from Scotland
If you have a question about investing in Scotland, we can help