Cream of the crop - how SoilEssentials is using data to revolutionise farming
12 Aug 2020 • 4 minute read
SoilEssentials provides sustainable agriculture solutions using satellite and drone data to improve farming techniques.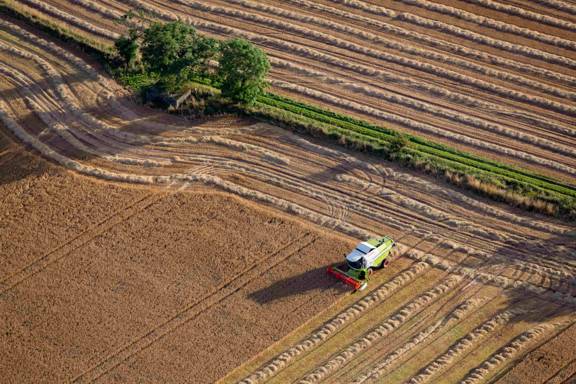 SoilEssentials is a small Scottish agritech company, run by farmers for farmers, with big ambition. It provides sustainable farming solutions by harnessing technology, data and intelligence to help reduce the use of pesticides, reduce CO2 emissions and improve efficiency and yields.
Transforming the agriculture industry
SoilEssentials marketing director, Robert Ramsay, understood early on the advantage the effective use of data could bring to a business. An understanding that's given SoilEssentials a competitive advantage and allows the business to help others in the agricultural sector improve their practices and make them more sustainable. We caught up with Robert to share the company's story so far:
"Started by a couple of insightful farmers over 20 years ago, SoilEssentials is an agritech business that puts data at the heart of its operational strategy to help farms, across Scotland and overseas, achieve the best possible results.
"We're based on a working farm and have a multi-disciplinary team working across agronomy, machine control and software development projects, developing agritech solutions with a global reach.
"The effective use of technology and data to harness insight helps keep SoilEssentials ahead of the curve when it comes to farming innovation. We use data from satellites, drones and weather models to improve farming techniques and crop output.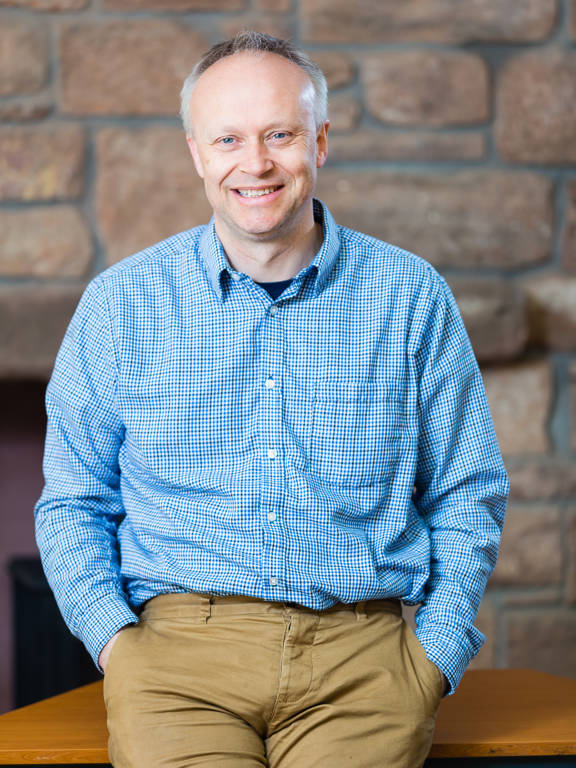 A data-driven farming business
"The strategy of SoilEssentials data-driven business model is simple:
Automate equipment so that farming methods become more efficient
Use a cross section of systems that physically measure things
Then collect this data into useful information that can help inform decision-making in the agricultural sector
Insightful data drives business success
"Without insight, data is just data. What SoilEssentials do is make the data we collect accessible information so that farmers can use it. And as data is unlike the physical activity of farming, it makes the company itself exportable and scalable.
"By moving into a data-driven world, as well as being able to offer more precision-farming expertise to farmers in Scotland, we've been able to help farmers across the globe from Europe to New Zealand.
"We've partnered with some of the most influential and ground-breaking research and development teams around, including Innovate UK, European Space Agency, James Hutton Institute, Newcastle University and Cambridge University among others.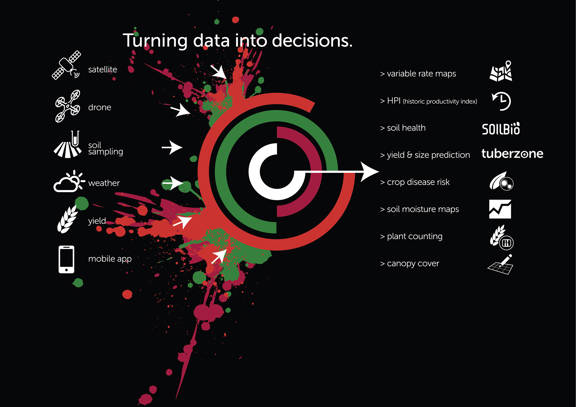 How your business can get onboard with data in Scotland
"Data needs to be set in context to the industry businesses are in and examined in relation to that industry. My advice to companies is, don't believe every single thing that comes from data, be circumspect. Don't just let data take the decision for you. Data is there to help you make a better-informed decision but with your 'farming or your business hat on'.
"It's very difficult to make real decisions without data. It's important to still look at your gut and use your experience and knowledge, but just reinforce that with data.
"All businesses in all sectors can take advantage of the opportunity that data offers them, right here in Scotland.
"The Scottish Government is on board with data, and organisations like Scottish Development International, Scottish Enterprise and Business Gateway are there to help. You've just got to show them a proper worked out plan. And once you're in the system, they point you in the right direction, so let them in."
The data community in Scotland is wide and varied and able to help enterprises develop their data skills at all stages of their data journey. There are experts, events and meetups, as well as opportunities to collaborate with data science specialists via The Data Lab opens in a new window .
Don't miss out on getting your data-driven innovation journey started in Scotland.
You might also be interested in
Data skills and talent

Scotland provides easy access to a growing talent pool of data science skills that make it the location of choice for tech companies looking to set up and grow.

11 Future technologies

Scotland's long tradition of tech innovation is stronger than ever, making it the best place to do great things digitally.

Innovation in Scotland

Scotland provides the perfect ecosystem for innovation – with the right skills and expertise, strong networks and commitments from universities.
We're here to help
Whether you're looking to locate your tech business in Scotland or need help finding suppliers to work with.