Singapore celebrates the delights of Scottish food and drink
16 Feb 2023 • 3 minute read
Find out how the online Scotland Food and Drink Festival is creating demand for Scottish produce in South-East Asian markets.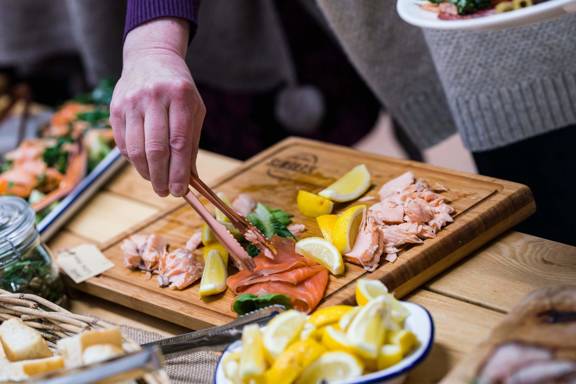 Scotland's high-quality food and drink are gaining popularity among South-East Asian customers thanks to a dedicated e-commerce site and online food festival.
Scotland's produce in the global spotlight
From whisky and shortbread to smoked salmon and cheddar, Scotland's produce is in demand across the world – and with the launch of the Scotland Food and Drink Festival in Singapore this week, it's set to reach even wider markets.
The festival is a week-long online campaign hosted by Lazada's RedMart – Singapore's largest e-commerce and online grocer – to promote its dedicated Scottish Store opens in a new window , which features more than 400 products from around 130 Scottish brands.
"We're seeing an increasing appetite from Scottish companies to explore new market opportunities here in Singapore and the wider South-East Asia region," says Neil McInnes, Head of South-East Asia at Scottish Development International (SDI).
On top of RedMart's already extensive offerings, another 14 Scottish companies have recently signed up to sell through the site. These new brands will be introduced as part of the Scotland Food and Drink Festival.
More than 150 industry leaders and stakeholders attended the launch event on Thursday 16 February 2023, including Scottish Government Trade Minister Ivan McKee. McKee is in South-East Asia on a week-long visit to boost trade and investment links between Scotland and the region.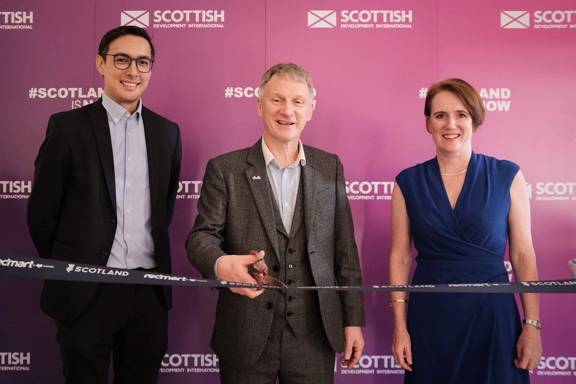 Online shopping helps Scottish exporters reach South-East Asian markets
The Scotland Food and Drink Festival is RedMart's latest campaign to promote the Scottish Store to South-East Asian consumers. Previously, its enticing wares have been highlighted to customers during busy shopping periods and national holidays, such as St Andrew's Day, Christmas and Chinese New Year.
So far, foodies, chefs and other customers in the region seem keen to sample the full range of Scottish specialties. Since the store opened in November 2022, monthly orders for Scottish products have doubled.
There's potential for this success to increase, too. Singapore is already Scotland's top export market in Asia and its 11th largest globally, with a total value of £730 million. In 2019, it accounted for 2.1% of Scotland's international exports.
What's more, food and drink is the biggest export sector within this market. Singapore is already ranked third in the world for exports of Scotch whisky – to a value of £311 million in 2022 – and seventh globally for exports of whole fresh salmon, worth £6 million in 2021.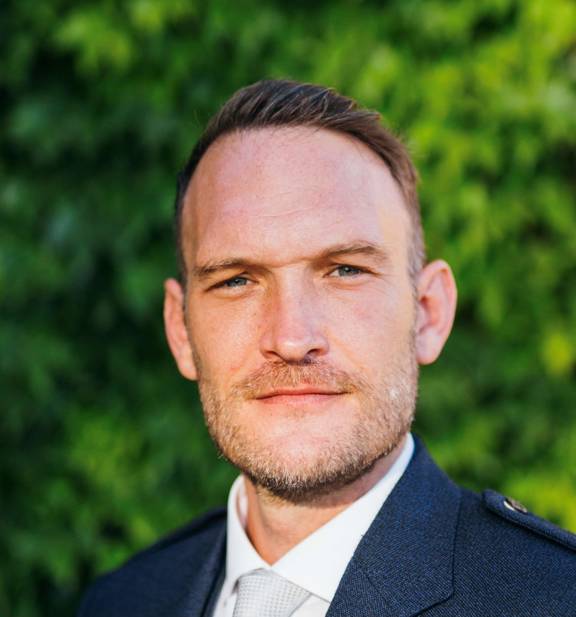 Food and drink is one of the largest industry sectors in Scotland overall, with global exports of Scottish produce valued at £6.2 billion in 2021.
Got a question?
Want to learn more about digital health tech opportunities in Scotland? Our team of advisers can help.
You might also be interested in
Discover industry insights

Learn more about the Scottish food and drink industry. If you're looking for somewhere to grow your food or drink business, Scotland is full of unique opportunities and innovation.

Biofuel pioneers

Scottish biotech company, Celtic Renewables, is a leader in versatile low-carbon technology that can be used in many industries, allowing the company to grow in Scotland while promoting a greener, circular economy worldwide.

Vertical farming innovation

Scottish company IGS is using new tower-based growing techniques to produce a year-round supply of crops that's organic, reliable and sustainable.
Sign up for email updates
Get the latest updates from Scotland's life sciences and tech industries.