Scotland's role in the Covid-19 diagnostic testing response
13 Oct 2020 • 5 minute read
Learn about eight companies in Scotland's thriving life sciences sector that are supporting the world's response to Covid-19.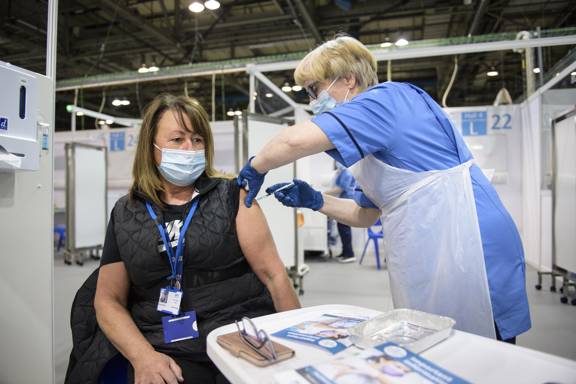 Science is at the forefront of finding solutions to the Covid-19 global pandemic. The contribution of Scotland's life sciences community to Covid-19 testing research and supply is another great example of how the thriving sector here can support international efforts.
Supply chain
The availability of accurate, specific and rapid tests for Covid-19 is critical in the management of this global pandemic. Covid-19 diagnostic testing methods adopted over the pandemic have mainly been based on detection of the presence of viral genetic material (molecular assays) from a throat or nose swab.
However, there has also been much effort from the diagnostic industry to develop immunological-based assays to identify the presence of specific viral proteins (antigens) or antibodies against the virus.
The testing process involves complex supply chains that can include sample collection, sample transport, virus extraction, testing and rapid reporting of results. The global demand for testing has impacted on the supply of key equipment or reagents required for testing.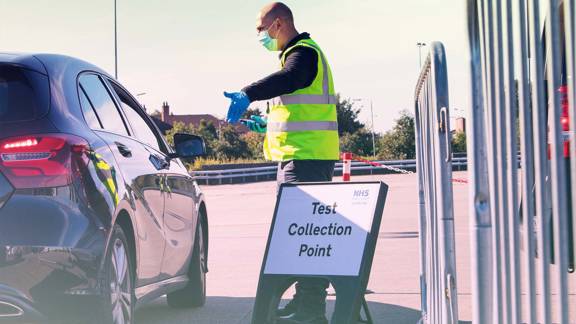 Global solutions developed in Scotland
Once again, companies in Scotland have risen to these challenges, responding to both an urgent Scottish Government call to support its testing programme, and developing innovative testing methods for customers globally.
1. Hutchison Technologies
Dundee-based Hutchison Technologies, with its ISO 13485 medical quality assured team of employees in China, worked with its network of accredited and approved manufacturers to supply Virus Collection & Transportation Medium Kits for NHS Scotland.
The Hutchison Technologies team in China audited the factories, inspected the goods prior to shipping and managed the logistics operation. This played a major role in addressing urgent shortages within NHS Scotland.
Read more on Hutchison Technologies website opens in a new window  
2. E&O Laboratories
E&O laboratories moved quickly to produce a type of Viral Transport Medium (VPSS Solution) that makes the analysis of Covid-19 test samples safer and more straightforward. 
The company used a formulation already used by NHS Scotland laboratories, re-engineering its machines for automation and retraining its staff. This led to the company contracting with NHS Scotland to provide these reagents for Covid-19 sample transport.
Virginia Lucey, Managing Director of E&O said: "Our research and development team worked tirelessly with NHS virology experts to design formulations that will aid reliable testing of Covid-19."
Read more on Life Sciences Scotland website opens in a new window  
3. Thermo Fisher Scientific
Thermo Fisher Scientific, with two sites in Scotland, is a key partner in the UK Government network of Lighthouse Laboratories, including the laboratory at the University of Glasgow, Queen Elizabeth University Hospital Campus.
The Perth site invested in new capacity in 2020 to make test kits for Covid-19 and continue to do so, albeit at a reduced rate.
4. Glasgow Lighthouse Lab
In addition to the role of Thermo Fisher and the University of Glasgow in supporting the Glasgow Lighthouse Lab, BioAscent and the University of Dundee were involved in the establishment of the lab. Plus, high-throughput industry experts BioClavis are involved in the management of the lab. By November 2021, the lab had analysed more than 20 million UK Covid-19 tests.
Read the full news article on GOV.UK opens in a new window  
5. Omega Diagnostics
Scottish biotech firm, Omega Diagnostics secured a partnership agreement with DAM Health Limited, a leader in fit-to-fly testing and one of the UK's fastest growing and largest in-clinic and mobile test providers for Covid-19, to supply its VISITECT® professional use Covid-19 antigen Lateral Flow Test.
Read the full news article opens in a new window  
6. Quotient
Swiss company Quotient's research and manufacturing site at Edinburgh was involved in developing a Covid antibody test (MosaiQ Covid-19 Antibody Microarray) which is designed to detect IgG and IgM antibodies against at SARS-CoV-2.
The MosaiQ Covid-19 Antibody Microarray is CE marked and available for distribution in Europe, including Switzerland and Turkey.
Read the full news release opens in a new window  
7. Elasmogen
Aberdeen-based Elasmogen is collaborating with the University of Aberdeen on a Scottish Government research award of almost £1 million to tackle Covid-19.
Elasmogen is using its soloMER drug discovery platform to accelerate the development of new point-of-care diagnostics. SoloMERs have advantages over classical antibodies and the company has identified a panel of a new class of binders to the spike protein.
Read more on Elasmogen opens in a new window  
8. Abergower 3D
Paisley's Abergower 3D, along with the Scottish Manufacturing Advisory Service (SMAS) and Heriot-Watt University, have developed Scotland's first 3D-printed nasal swab for Covid-19 PCR tests.
Thanks to the unique design of the swab's tip, Abergower's product offers a definitive test result without the need for a throat swab. It can also be affordably produced at scale. This innovation has been nationally recognised, with Abergower, SMAS and Heriot-Watt receiving a 2022 Scottish Knowledge Exchange Award opens in a new window for their collaborative Covid-19 response.
Find partners and suppliers
With more than 150 specialist supply chain companies, employing more than 6000 skilled people, Scotland is well-placed to provide innovative and expert solutions to pharma/biotech companies globally.
From diagnostics to therapeutics, the Scottish Life and Chemical Sciences Directory opens in a new window  is your gateway to over 1000 companies and organisations in Scotland.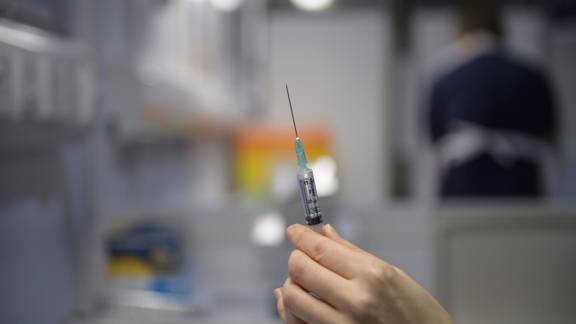 You might also be interested in
Drug discovery and clinical trials

Discover how the life sciences community in Scotland is mobilising and responding to the challenges that arise from Covid-19.

Thermo Fisher expansion plans

Thermo Fisher Scientific is expanding its manufacturing capacity in Perth, Scotland to meet future global demands for Covid-19 testing and sample collection, creating 200 new jobs.

Scotland's life sciences clusters

With more than 770 life sciences organisations employing more than 41,000 people, Scotland is one of the largest life sciences clusters in Europe.
Got a question?
Whether you're looking for suppliers or want to chat about a potential project, we're here to help.