Collaboration shows the Scottish space sector is out of this world
19 Mar 2021 • 6 minute read
Scottish scientists plan to use algorithms developed to study human brains and starling flocks for satellite networks.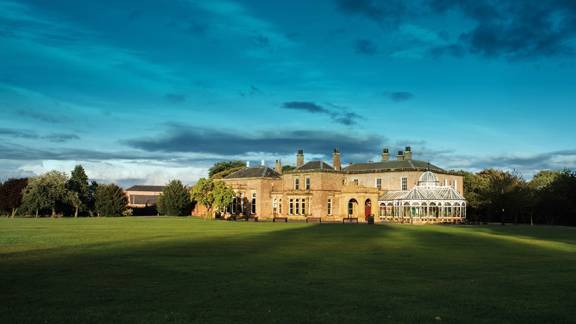 What do birds and human brains have in common with future space missions? They are complex and dynamic systems. Indeed, Scottish scientists plan to use algorithms originally developed for the study of human brains and starling flocks and apply them to help design, build and operate complex networks of satellites.
How to understand and manage a flock of satellites, might be a good way to think of it. Academics at the University of Strathclyde opens in a new window are collaborating with fast-growing Glasgow-based AAC Clyde Space opens in a new window . Together, they have developed software tools and algorithms to inform design, help reduce build costs and make systems easier to operate.
They have been successfully collaborating on projects since 2008, when Clyde Space was a start-up. Since then, their relationship has flourished in tandem with Clyde Space's own significant growth, becoming one of the world's leading satellite manufacturers.
The University of Strathclyde has one of the largest academic space engineering clusters in Europe and space is a strategic priority for the University, which also hosts both the Satellite Applications Catapult and the European Space Agency on campus.
Space at Strathclyde is a cross-faculty, multi-disciplinary endeavour, developing frontier research on innovative concepts and solutions for present and future space systems, satellite applications, the sustainable exploitation and exploration of space. The research spans a wide range of Technology Readiness Levels opens in a new window , and the University has a track-record of accelerating technology development through these levels.
Space at Strathclyde
Watch our video to hear Professor Malcolm Macdonald, Director of the Applied Space Technology Laboratory at University of Strathclyde explain why Scotland is a great place for growing space technologies.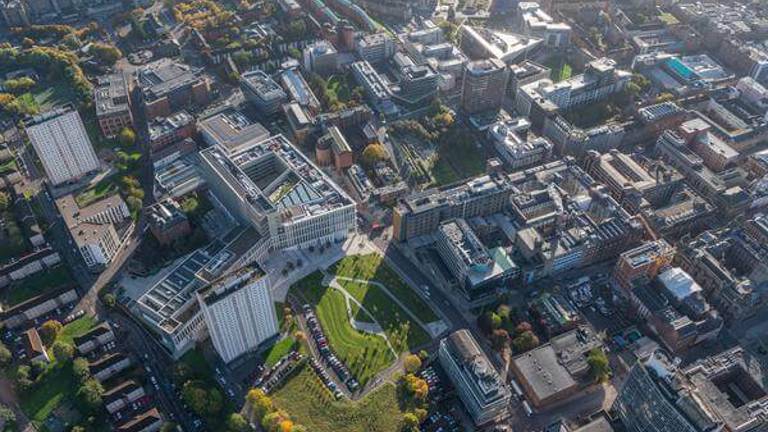 A nano-history of AAC Clyde Space
Clyde Space was founded in 2005 at a time when Scotland's presence and expertise in the commercial space sector was practically non-existent.
Since then, the company has grown from less than 10 to over 100 employees and has become an award-winning supplier of small and micro spacecraft systems. It develops high performance power subsystems, DC-DC Converters, lithium polymer batteries and high-efficiency solar panels, typically for small satellite missions.
Their small-scale satellites – about the size of a shoe box – can take images and gather climate data of the Earth, help connect ground-based communications, become involved in disaster management and even track the movement of fish across oceans.
In 2018, the company became AAC Clyde Space through the acquisition of the company by AAC Microtec AB in a deal worth £26 million.
A strong track record of collaboration between Strathclyde Uni and AAC Clyde Space
In 2008, when the company was in the early stages of development, they entered into a two-year Knowledge Transfer Partnership (KTP) with the University of Strathclyde. This project was immensely successful and led directly to the 2014 launch of UKube-1 - Scotland's first spacecraft.
Not only does this partnership build satellites, it builds talent and helps careers take off. Clyde Space started to sponsor undergraduate student projects in 2010 and their first industrial PhD in 2011.
And as satellites circle the globe from up high, information and skills are shared and developed on the ground. In 2015, they were awarded joint funding to transfer space expertise and knowledge to partners in Mexico, South Africa, Namibia, Kenya and Nigeria. This was to help these emerging nations address local challenges using space tech, (such as monitoring wildfires in South Africa) whilst enabling access to insight or space market opportunities without the extensive space mission investment normally required.
In addition, a custom MSc course in satellite applications has been developed by the University of Strathclyde, tailored to meet the needs of students in South Africa, Kenya and Namibia.
The value of collaborating with Scottish Universities
With several world-class universities in Scotland, there are multiple opportunities for successful commercial collaborations and partnerships, such as the one between AAC Clyde Space and the University of Strathclyde.
These partnerships offer mutual benefits, with academic staff and students working at the forefront of engineering and businesses gaining advanced knowledge and skills to help them succeed.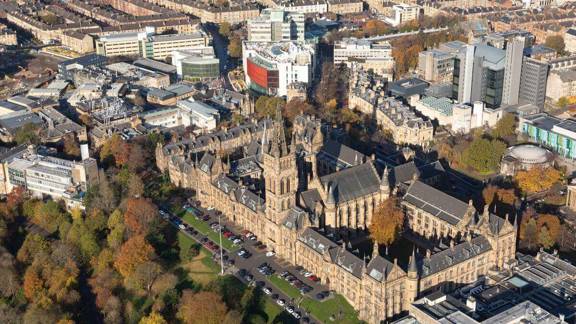 Further benefits include giving students the opportunity to develop their studies in a business environment, equipping them with essential skills for a successful career and providing a ready pipeline of talent for the businesses themselves.
In addition to KTP's there are many opportunities for businesses to work on Continuing Professional Development (CPD), gain access to world class equipment and for employees to work towards a PhD in their specialist area of research.
Through the University of Strathclyde, companies can access the Glasgow City Innovation Districtexternal link which will open in a new window (GCID), Scotland's first Innovation District. The University's widely recognised innovation ecosystem boasts world class research and plays host to innovative companies and a critical mass of innovation organisations, including:
You might also be interested in
Mangata lands in Scotland

Discover why Mangata, an American company specialising in satellite-enabled telecommunications services, chose Scotland for its European hub.

Scottish space companies to watch

Space companies in Scotland are working on a huge variety of projects, from rocket manufacturing and satellite launch to data analysis.

Space data can change the world

Space companies in Scotland are working on a huge variety of projects, from rocket manufacturing and satellite launch to data analysis.
Sign up to our newsletter
Get regular updates from us about the companies who choose to do business here.
Looking to collaborate?
If you have a project that you think Strathclyde or one of our other Scottish universities could help with, get in touch.